Healthy Holiday Stocking Stuffers from #ManukaHealth #ShopPRI
This post may contain affiliate links or I may have received the product free in exchange for my honest review. See full disclosure for more information.
December sure has been cold! But, on the bright side, Christmas is almost here! It is a time of joy for all families. This year, I have been more focused on healthy habits and will renew that vow for the coming year. One of the ways I have incorporated healthy products is with Manuka Honey products. I am sure by now you have heard the many benefits you can gain by incorporating Manuka Honey into your daily life. It's not a chore at all! Manuka Honey is as delicious as it is healthy! Between being delicious and providing so many health benefits, it is a win-win for me! This year, for Christmas, my family is going to find several Healthy Holiday Stocking Stuffers from Manuka Honey and PRI in their stockings! After all, I want to keep them as healthy as they can be too! What better way than introducing them to the magical Manuka Honey products?!
Want to give the gift of health to your family and friends too? Well, as a Pacific Resources International (PRI) ambassador, I'm am very excited to be able to bring you an amazing discount so that you can try out a few PRI products yourself! Give a few as healthy holiday stocking stuffers! Right now, you can get 15% off and FREE SHIPPING! To shop, go to shoppri.com and use discount code: Stocking15 at checkout. But first, let's check out the fabulous Healthy Holiday Stocking Stuffers I have been trying out!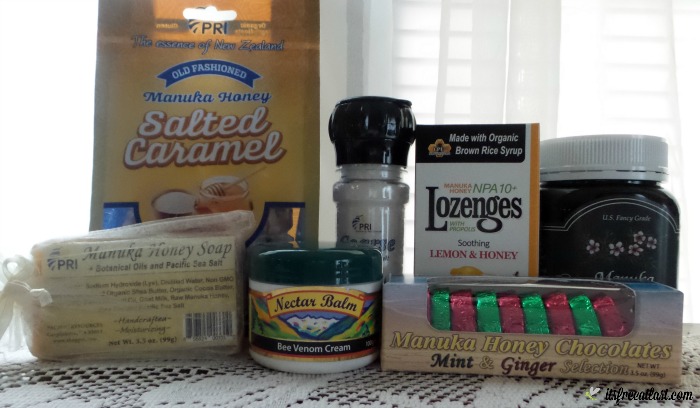 What Makes PRI Manuka Honey Products Special?
Pacific Resources International is an exclusive importer of various New Zealand Manuka Honey, health and beauty care products. Their award-winning products include Manuka Honey, Pacific Sea Salt, Propolis Lozenges, Proper Crisps Chips, Manuka Caramels, and Manuka Honey Health and Beauty Products!

Pacific Resources International (PRI) was the first company to introduce Manuka Honey to the U.S. and owner David Noll has dedicated his career to bringing native and natural New Zealand wellness products to U.S. soil. David works closely with a variety of New Zealand companies to ensure that products are made with pure, natural, and quality ingredient.
I'm loving the Healthy Holiday Stocking Stuffers from PRI!
Manuka Honey Blend 5+ – 1.1 lb.
Pacific Natural Sea Salt Coarse Grinder
Salted Manuka Honey Caramels
Manuka Honey Chocolates
Propolis and Manuka Honey Lozenges – Lemon & Honey
Manuka & New Zealand Sea Salt Soap
Nectar Balm – Manuka Honey & Bee Venom Cream
Are you ready to check out these amazing products?
I love, love, love the Manuka Honey 5+ Blend and it's many uses! I really cannot say enough about this wonderful honey! This fabulous honey is sourced directly from New Zealand beekeepers, who collect the honey from the native Manuka trees in New Zealand's pollution-free forests. Taken internally, or eaten, Manuka Honey is a powerful digestive aid. When used on scraps, rashes, etc., it is a potent anti-bacterial! I love when I can find natural solutions for common problems!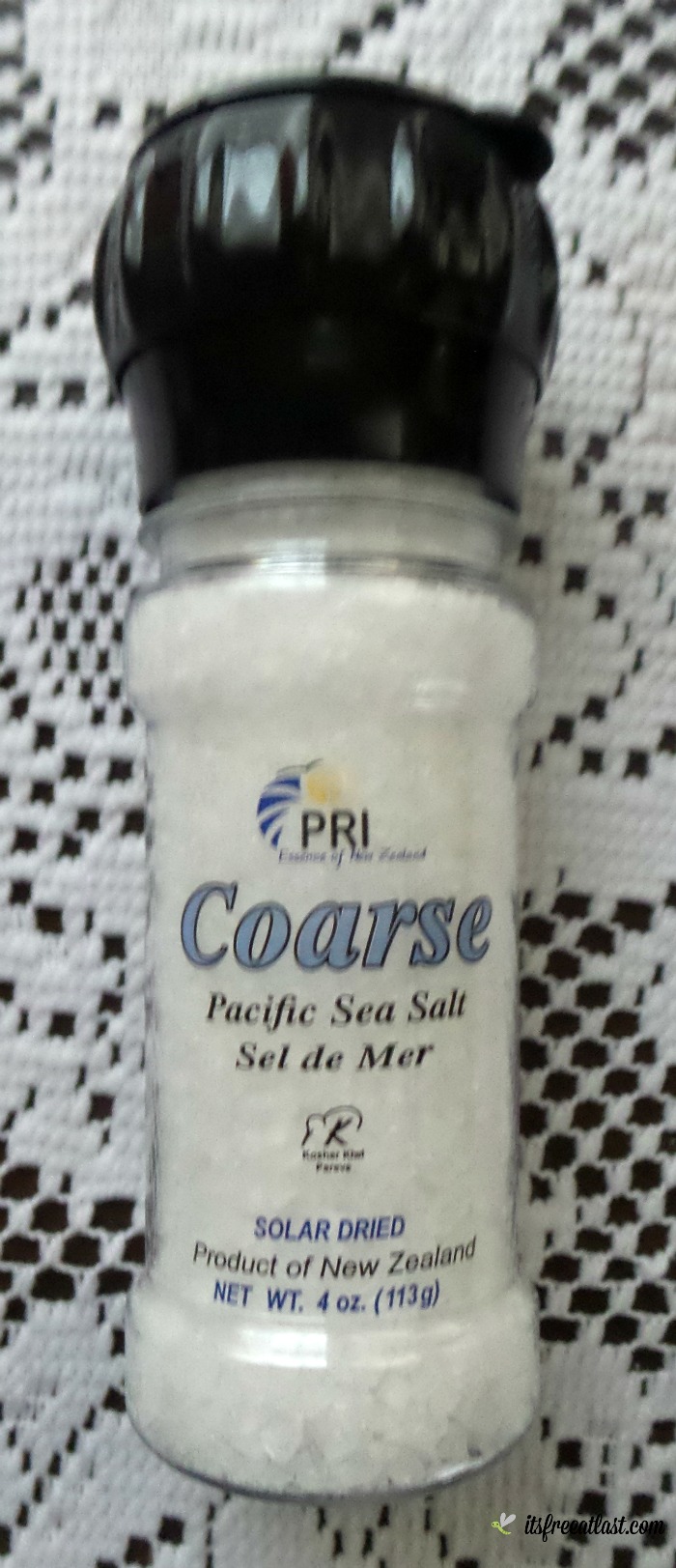 Cooks everywhere will tell you that salt is a secret ingredient in a lot of dishes! If you love the very best flavor from salt, you will enjoy PRI Pacific Natural Sea Salt! The Natural Sea Salt is harvested from the southern oceans surrounding New Zealand. Once harvested, the water is evaporated in Solar Salt Fields using the natural process of sun and wind. Pacific Natural Sea Salt is a coarse salt, which I love to use in cooking! Best of all, it now comes in a refillable high quality grinder, which makes getting the right amount easy with a simple twist of the grinder top.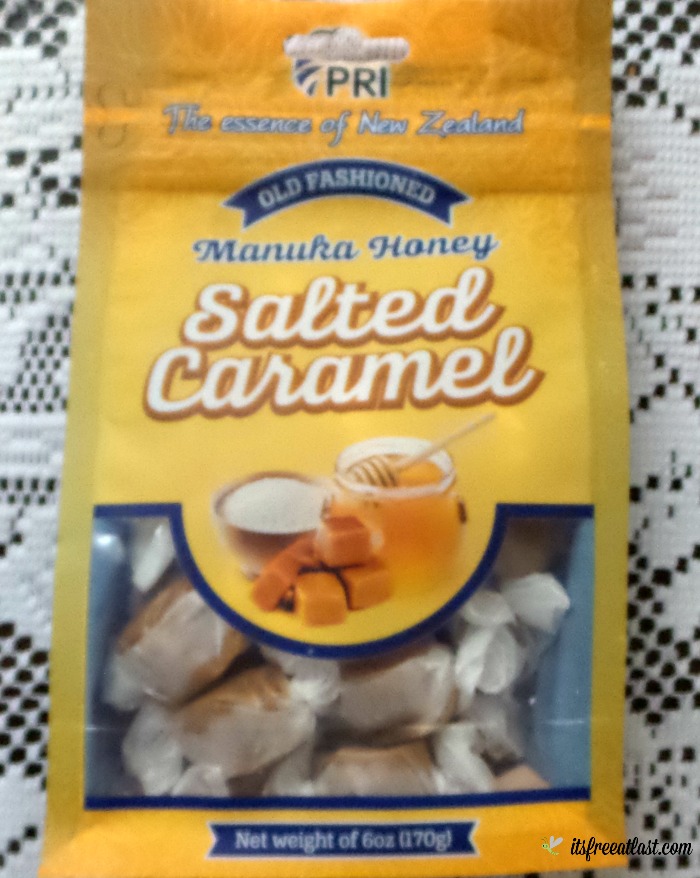 Are you looking for the perfect any-time treat? Look no further! PRI's mouth-watering delicious Salted Manuka Honey Caramels are what you have been looking for! Soft chewy caramels are mixed with New Zealand Organic Flaky Sea Salt for an out of this world treat! The best part is they are produced right here in the USA.
Chocolate? Oh yes, me please! Another delicious Manuka Honey treat are the Manuka Honey Chocolates! These yummy chocolates are made with rich dark chocolate wrapped around the delicious New Zealand Manuka Honey tested 5+. One that is done, a touch of mint or ginger is added. These delicious treats contain only 3 ingredients: Pure Manuka Honey, Dark Chocolate (99% Cocoa), and Mint/Ginger. They are All Natural, Gluten Free, Dairy Free and Kosher, with no use of artificial colors, flavors, or preservatives. And, like the Salted Manuka Honey Caramels, they are produced right here in the USA.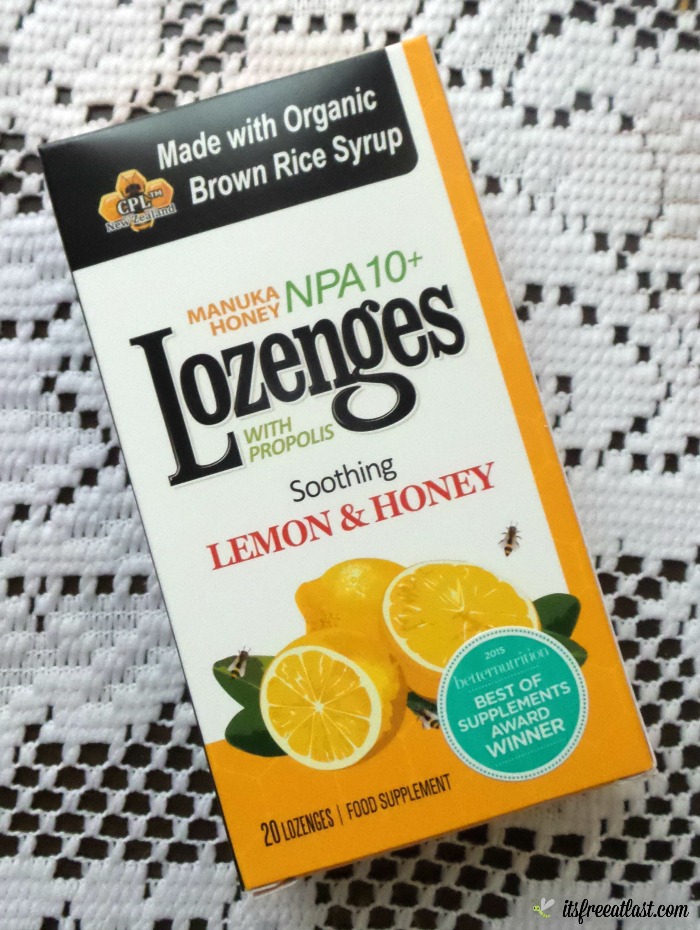 With cold and flu season upon us, the Propolis and Manuka Honey Lozenges are a must-have to have on hand! When that tickle in your throat begins, there is nothing better than the amazing soothing power of these lozenges. They combine the power of CPL 15 Propolis with the soothing qualities of pure New Zealand UMF 10+ active Manuka honey. The lozenges have a wonderfully soothing lemon and honey taste. Propolis and Manuka Honey Lozenges are made with organic brown rice syrup. They contain NO corn syrup, artificial colors or flavoring! Just the perfect lozenges for a tickling or sore throat!
One of PRI's newest additions is their Manuka Honey and New Zealand Sea Salt Soap! This handcrafted, moisturizing soap brings together the healing power of Manuka Honey, nourishing Botanical Oils and all natural New Zealand solar dried sea salt. For dry irritated skin, you simply cannot beat this wonderful soap!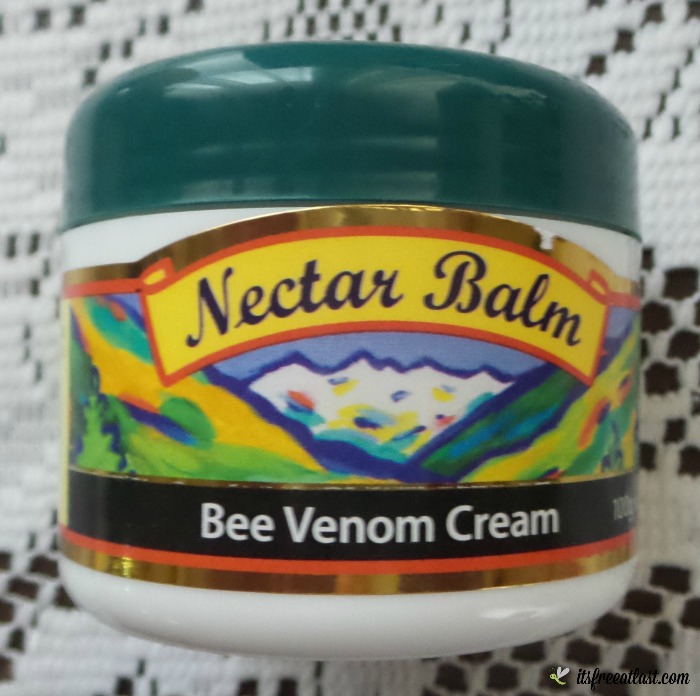 For anyone with aches and bruises, a topical application of Nectar Balm with Manuka Honey and Bee Venom is the answer! The Nectar Balm has a fine, soft texture that makes it perfect for massaging into tender areas. It is great to use for sprains and strains or bruising, as well as when "Arthur" comes to visit (arthritic joint)! It can also be used to relieve headache pain by applying to the temples or back of the neck!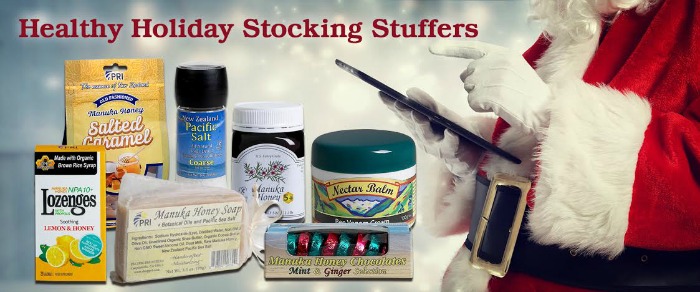 Try these amazing products for yourself AND give the gift of health this year with these Healthy Stocking Stuffers!
Head on over to shoppri.com to shop and remember to use discount code: Stocking15 at checkout to receive 15% off your order and FREE shipping!
Connect socially with Pacific Resources International