Have a Healthy New Zealand Style Christmas Season with #ManukaHealth #ShopPRI
This post may contain affiliate links or I may have received the product free in exchange for my honest review. See full disclosure for more information.
December is a magical time of year! With Christmas right around the corner, good cheer fills the air. We are also looking at closing another chapter in our lives at the end of another year. This year, why not have a healthy New Zealand style Christmas season and end the year on the right note with manuka honey and Pacific Resources International?!
As a Pacific Resources International (PRI) ambassador, I'm excited to tell you that I have a great discount that you can use to try out a few of the amazing PRI products yourself! Right now, you can get 15% off and FREE shipping! To shop, go to shoppri.com and use discount code: Stocking15 at checkout. But first, I can't wait to tell you about all the wonderful items I got to try out this month!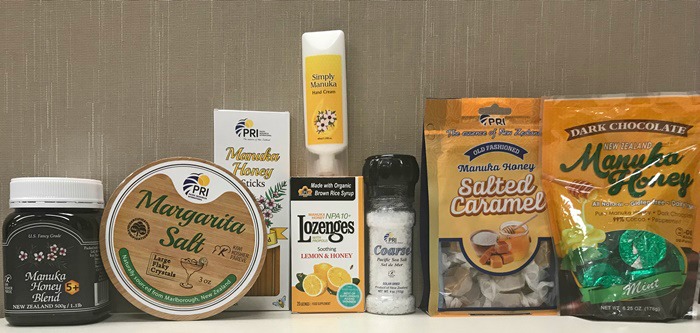 What Makes PRI Manuka Honey Products Special?:
Pacific Resources International is an exclusive importer of various New Zealand Manuka Honey, health and beauty care products. Their award winning products include Manuka Honey, Pacific Sea Salt, Propolis Lozenges, Proper Crisps Chips, Manuka Caramels, and Manuka Honey Health and Beauty Products!

Pacific Resources International (PRI) was the first company to introduce Manuka Honey to the U.S. and owner David Noll has dedicated his career to bringing native and natural New Zealand wellness products to U.S. soil. David works closely with a variety of New Zealand companies to ensure that products are made with pure, natural, and quality ingredient.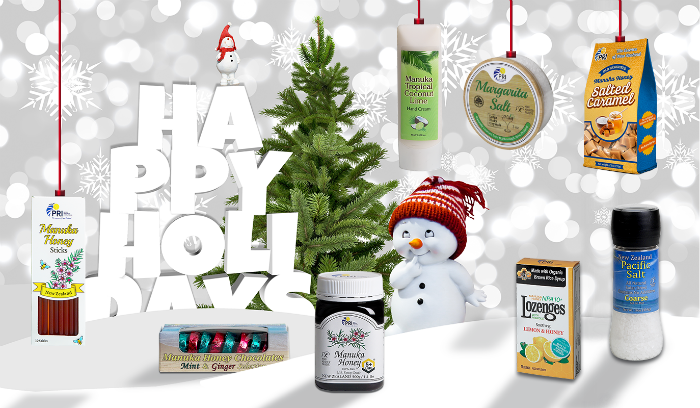 Tis the Season for Healthy PRI Manuka Honey Products like these:
Manuka Honey Blend 5+ – 1 lb.
Pacific Natural Sea Salt Coarse Grinder – 4 oz
Margarita Salt
Salted Manuka Honey Caramels
Manuka Honey Chocolates
Propolis and Manuka Honey Lozenges – Lemon & Honey
Manuka Honey Hand Cream – Simply Manuka
BONUS: Manuka Honey Sticks – 10 pack
Ready to take a look at these yummy products?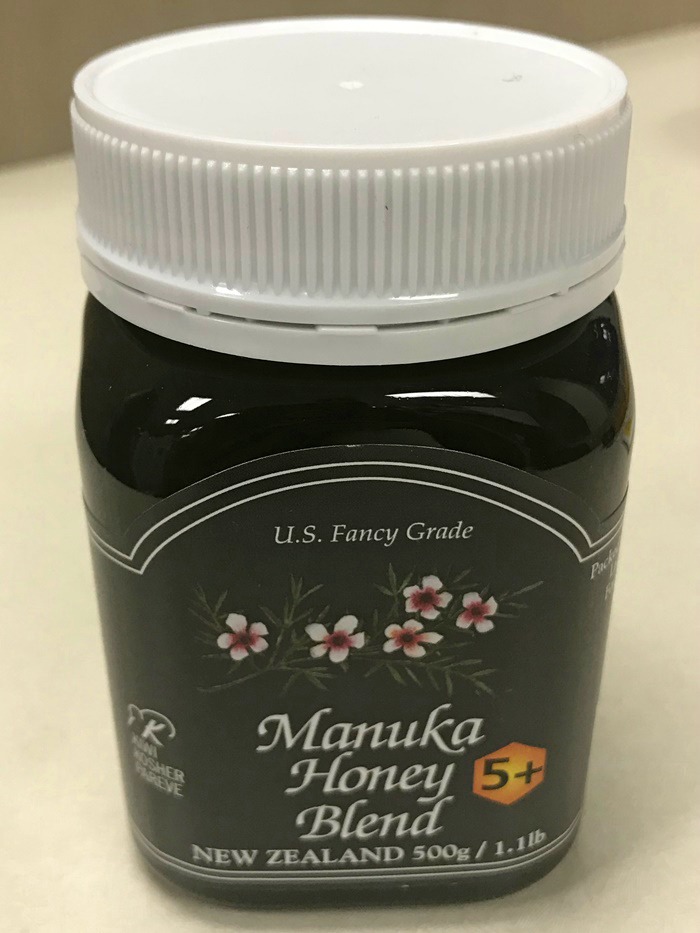 Manuka Honey 5+ Blend 1 lb.
By now you know how I love my Manuka Honey! The Manuka Honey 5+ Blend is sourced directly from New Zealand beekeepers, who collect the honey from the native Manuka trees in New Zealand's pollution-free forests. It is a great digestive aid when taken internally and it is also great used for cuts and scrapes for its anti-bacterial properties! I love when I can find natural solutions for common problems!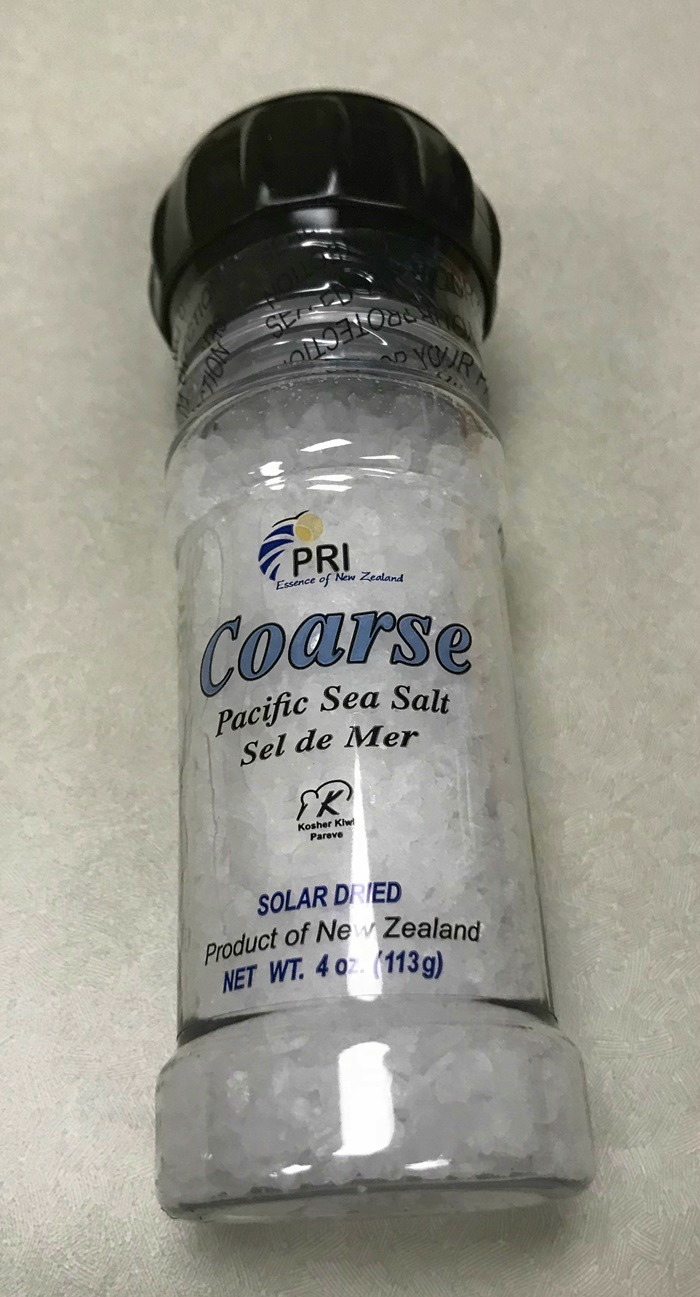 Pacific Natural Sea Salt Coarse Grinder
The secret in a lot of recipes is the salt. Well, have tried PRI Pacific Natural Sea Salt? The Natural Sea Salt is harvested from the southern oceans surrounding New Zealand. Once harvested, the water is evaporated in Solar Salt Fields using the natural process of sun and wind. Pacific Natural Sea Salt is a coarse salt, which I love to use in cooking! Best of all, it now comes in a refillable high-quality grinder, which makes getting the right amount easy with a simple twist of the grinder top.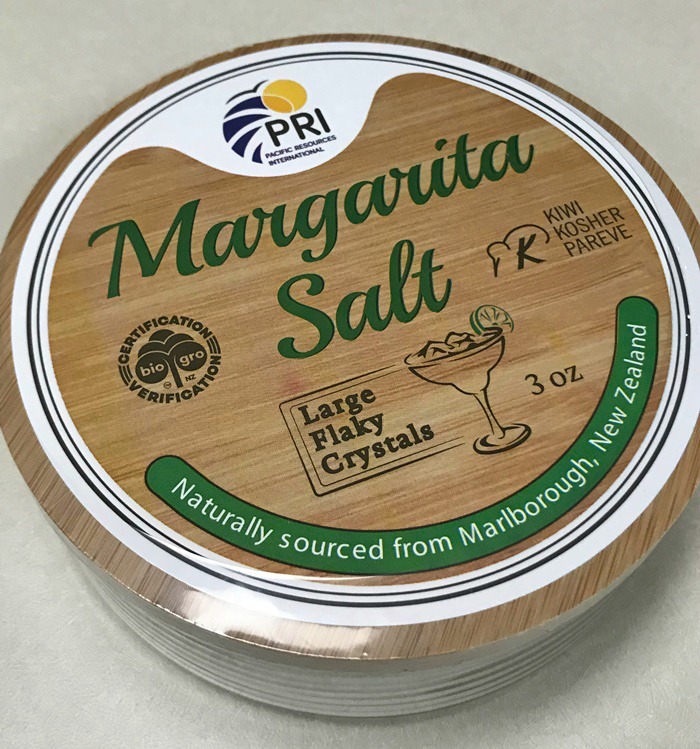 Margarita Salt
Can I see a show of hands for a Margarita? This amazing Margarita Salt is perfect salt for rimming your margarita glass to give your cocktail that something extra. Great for Bloody Mary's too. Marlborough flaky sea salt is as natural as the oceans, sun and wind used in its harvesting. The clean oceans surrounding New Zealand along with the unique drying process allow this salt to be certified by Bio-Gro for its purity. This unique process creates a distinctive, pyramid crystal which is prized for its unique taste and texture.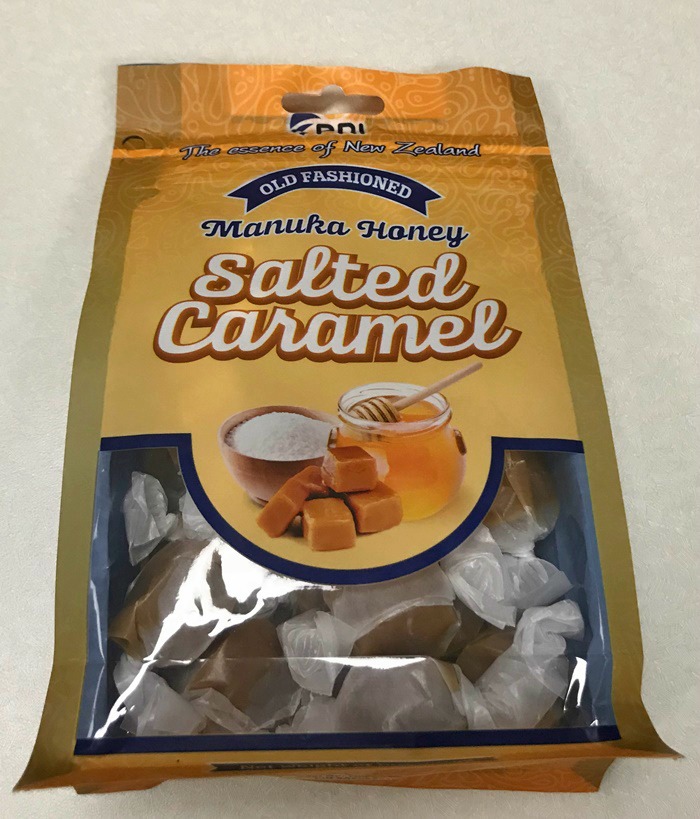 Manuka Bites.
Salted Manuka Honey Caramels
Deliciously smooth mouth-watering caramels – need I say more? PRI's Salted Manuka Honey Caramels are a perfect after anytime treat or to share with family & friends. Enjoy the soft chewy caramel mixed with New Zealand Organic Flaky Sea Salt to bring out that delicious Manuka Flavor!Best of all they are produced right here in the USA.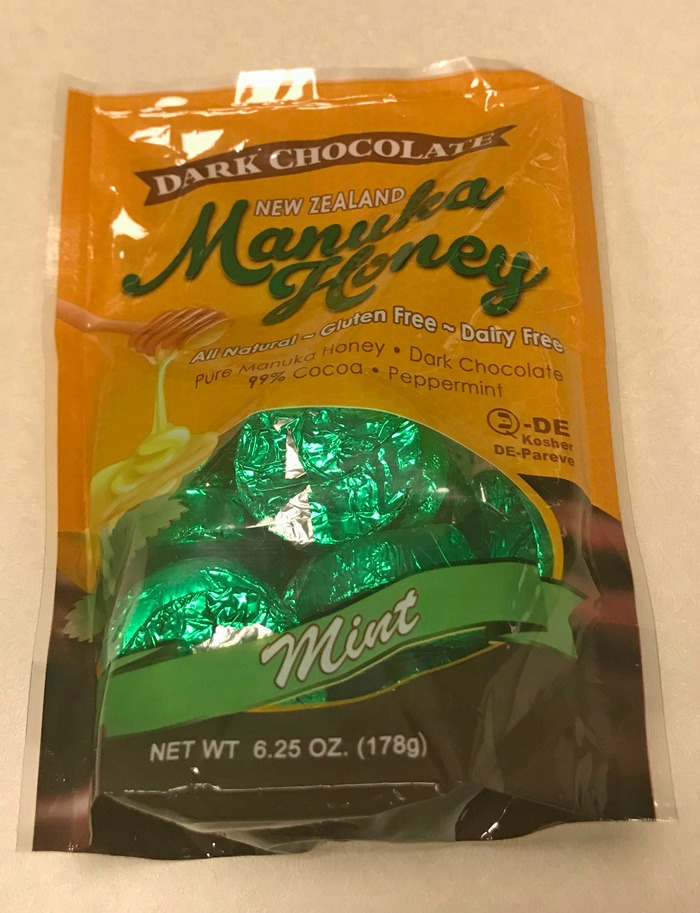 Manuka Honey Chocolates
For all you chocolate lovers, this is the treat for you! PRI's award-winning chocolates are made by wrapping rich dark chocolate around the finest New Zealand Manuka Honey tested 5+ and adding a touch of mint or ginger. They only contain only 3 Ingredients: Pure Manuka Honey, Dark Chocolate (99% Cocoa), and Mint/Ginger AND they are All-atural, Gluten Free, Dairy Free and Kosher, with no use of artificial colors, flavors, or preservatives!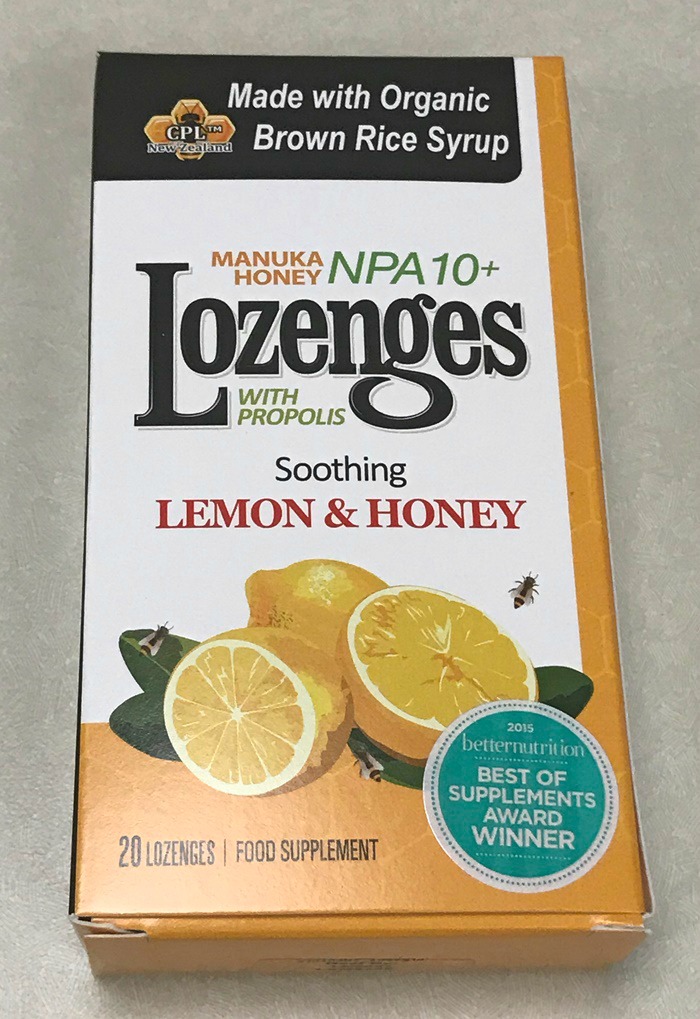 Propolis and Manuka Honey Lozenges – Lemon and Honey
The good cheer of the Christmas season is in full swing, but on the down side it is the season for sore throats and coughs. Our secret is these soothing Propolis and Manuka Honey lozenges! The Lozenges combine the power of CPL 15 Propolis with the soothing qualities of pure New Zealand UMF 10+ active Manuka honey. They are made with organic brown rice syrup and contains NO corn syrup, artificial colors, or flavoring.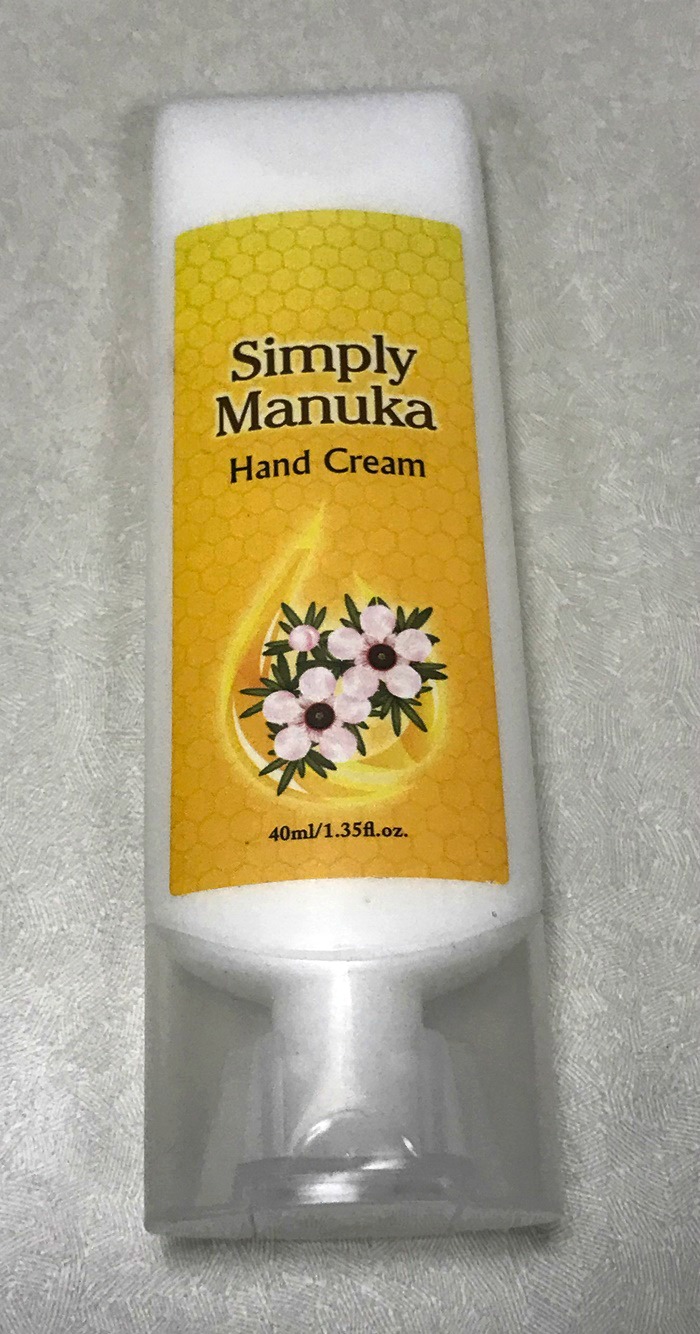 Manuka Honey Hand Cream – Simply Manuka
They dry winter air is rough on our hands. Keep your hands soft and smooth with Manuka Honey Hand Cream! It has exotic botanicals combined with New Zealand Manuka Honey to enrich and nourish the skin on those cold dry winter days. You can choose between 3 refreshing scents: Cool Citrus, Coconut and Lime, Simply Manuka – better yet, get all 3!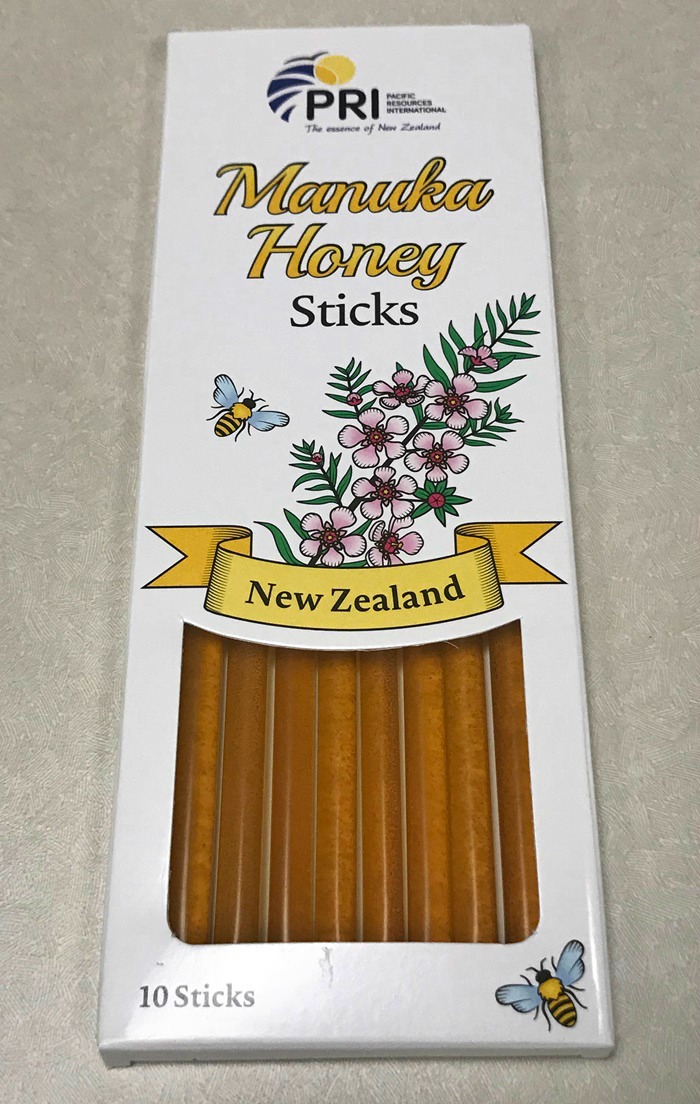 Manuka Honey Sticks –10 pack
Looking for a great snack on the go? PRI's Manuka honey sticks are the perfect choice! Take your daily dose of Manuka with you and enjoy it direct from the stick to give your immune system that extra boost during the day, put in tea or coffee, or even on your morning yogurt, granola or oatmeal! These yummy honey sticks are also a great treat for kids lunch boxes and holiday stocking stuffers! Now available in new bulk packs.
ShopPRI on Amazon.com.
Ready to try these amazing products for yourself?
Head on over to shoppri.com to shop and remember to use discount code: Stocking15 at checkout to receive 15% off your order and FREE shipping!
Connect socially with Pacific Resources International