Healthy Snacking with Numa Nougat Treats
This post may contain affiliate links or I may have received the product free in exchange for my honest review. See full disclosure for more information.
I have been trying to adjust my lifestyle to get healthy for my family, and I am always looking for healthy snacks. These snack chews from Numa will satisfy that sweet tooth craving with lots of variety flavors. I love sweets (who doesn't?) and knowing that these are made with natural ingredients and are healthier than traditional sweet treats will make me feel better about my decision. I love a good nougat and these do not disappoint!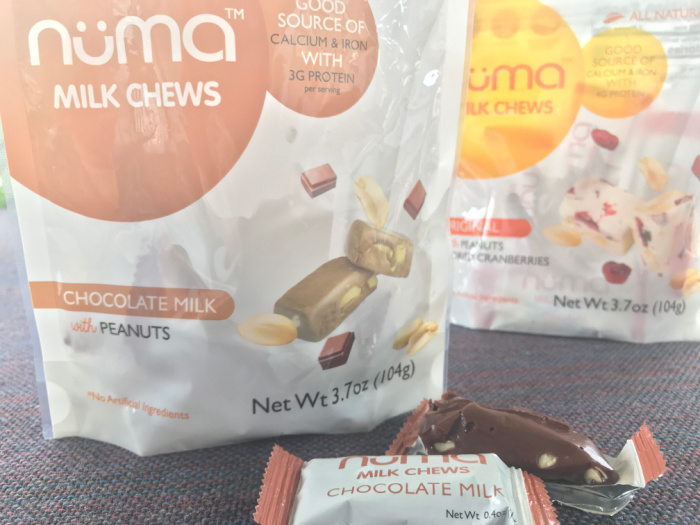 Get ready to treat your taste buds with Numagood-for-you nougat! Inspired by Asian nougat, Numa has only natural ingredients, 40% less sugar than the average candy and the added benefit of 4 grams of protein per serving!
With three flavors to choose from, Numa's taste is similar to popular candy such as PayDay, White Rabbit, Big Hunk, Laffy Taffy, Charleston Chews, Abba-Zaba, Bit-O-Honey and more. Enjoy the delicious taste with fewer calories plus 10 essential vitamins!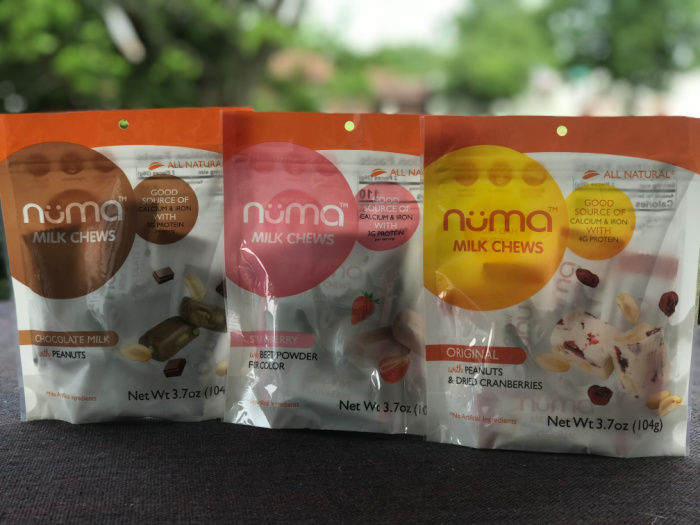 When Co-founder Joyce needed a healthier treat on her many business travels, her mom whipped up a childhood favorite and a new idea was born! After perfecting the recipe, friends and family couldn't get enough and now Numa is proud to be a delicious, healthier candy treat everyone — kids and adults alike — can enjoy.
Numa Nougat features:
Just 6 wholesome natural ingredients!
40% less sugar than average candy!
Three flavors to choose from: original, chocolate and strawberry!
Variety pack available too!
Gluten-free!
Each chew is only 55 calories (!) and has 2g of protein!
10 essential vitamins per serving size!
Non-GMO and no preservatives!
Individually packed chews – great for travel, office, school and more!
Named from the Chinese characters from daughter, "nu," and mother, "ma," founders Joyce and Jane wanted to get back to nature when it came to creating something sweet. After spending months in the kitchen and consulting food scientists and chefs,  their nougat uses real, all-natural ingredients and absolutely no artificial preservatives or production shortcuts.
Just in time for spring/summer travel snacks and June's National Candy Month, Numa is a delicious healthy alternative to sink your teeth into.
$4.49 for a bag of 8 individually wrapped chews.
$13.99 for the Neopolitan trio of bags
Available on Numafoods.com and Amazon!
To stay updated with Numa Foods, follow them socially:
Facebook/Twitter/Instagram/Pinterest