Hemp Theory Helps You Stay Calm in a Chaotic Time
This post may contain affiliate links or I may have received the product free in exchange for my honest review. See full disclosure for more information.
Hemp and CBD products are really becoming more and more popular. I currently use hemp products for all my aches and pains, my anxiety especially right now with everything going on, and it also helps me to get to sleep. Check out these great products and try one today!
If you want to deal with anxiety, stress, lack of good sleep and the fatigue that goes with it, hemp products—produced from cannabis but with no active THC—is a natural option that can help you to establish a good self-care routine.
Hemp Theory products, made with patented Nanobidiol Technology for faster, better results due to quicker and improved absorption, are all natural, non-GMO, with no gluten or chemicals. Natural medicinal properties that improve mood, relieve pain, help with stress reduction, improve sleep and more; all without the side effects that are common among synthetic pharmaceuticals.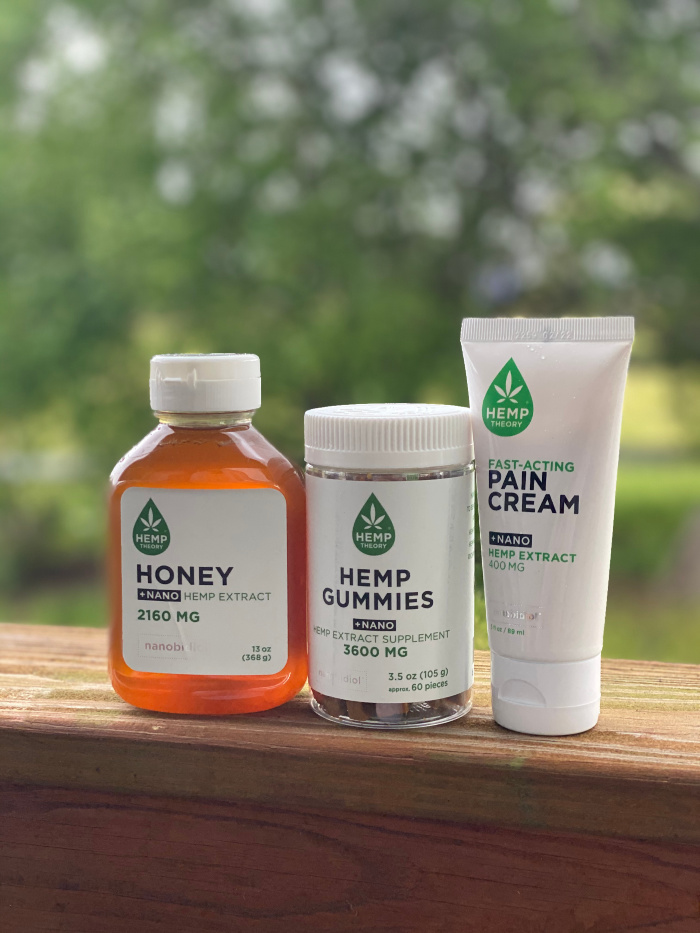 About Hemp Theory (From Honest Marijuana):
Our goal is to provide consumers with the purest marijuana experience on the planet. We pride ourselves on using world-class
organic growing methodologies, pioneering the science of marijuana preservation and leading the way with innovative
consumption methods.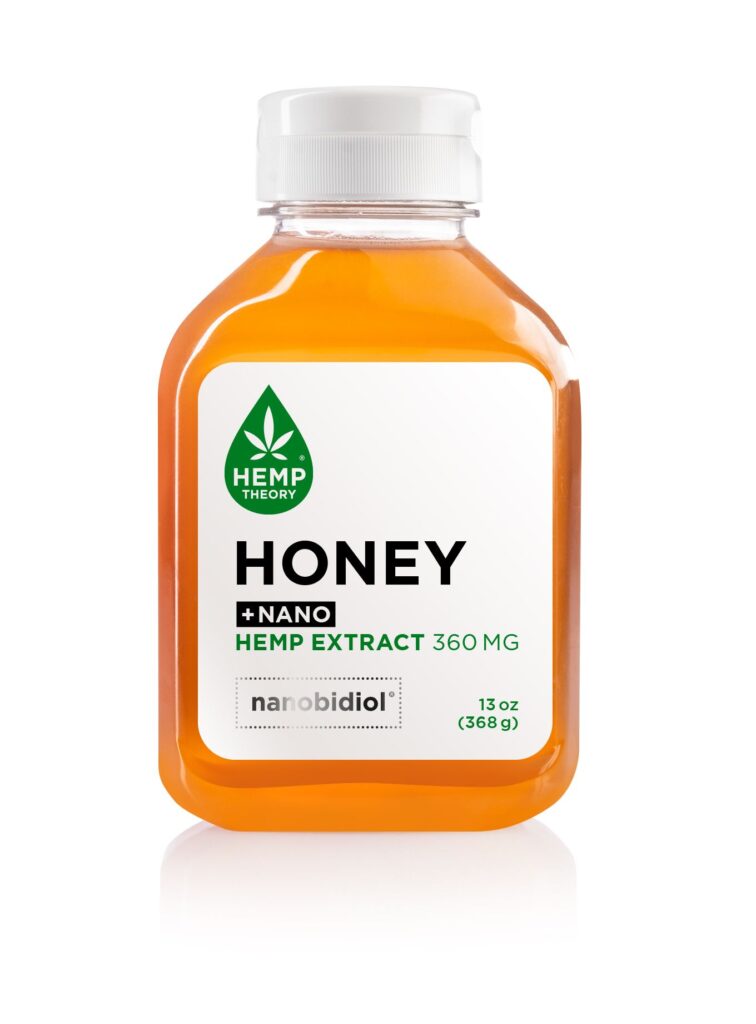 Hemp Theory Honey
Hemp Theory Honey will help boost your mood, by reducing stress and fatigue. Anxiety and a general inability to sleep will fall away all while you enjoy the luscious taste of this incredible product.
Reducing stress leads to so many other benefits.
Finding easy ways to reduce your stress and anxiety in these chaotic times is important if for no other reason than it improves the quality of your sleep. Spending more time at home also means more cooking. There is curative value in discovering new recipes and new ways to enjoy your favorite foods but they're not always a success. Macaroni with hot dogs isn't a favorite for anyone! But with one simple addition to your daily eating routine, you can also boost your stress relief to a new level: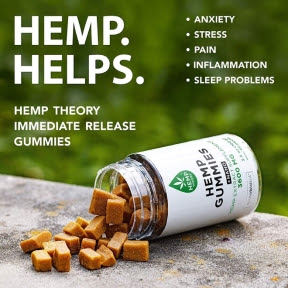 Hemp Theory Hemp Gummies
These gummies have a delicious flavor that you'll be happy to munch on, every single day.
Hemp Theory Hemp Oil Gummies contain cannabinoid particles that are nano-sized, thanks to the Nanobidiol™ Technology; the particles make it to your bloodstream quickly and efficiently.
You can eat them any time you want to get the benefits you need without worrying about any psychoactive effects, while you and your family spend more time together at home.
A simple solution for stress and anxiety, including Salt Leaf Hemp.
With the sudden change of pace in life, working and living in close proximity to your family in ways you never did before, you might be finding you are more tense or prone to bouts of anger. It's understandable and everyone needs time to adjust to a new way of living, at least for the time being.
A dose of hemp oil that, thanks to the Nanobidiol™ Technology, hits your bloodstream quickly without leaving a horrible aftertaste, is the ideal addition to your daily routine that will help you on your way to dealing with everyday stress and anxiety: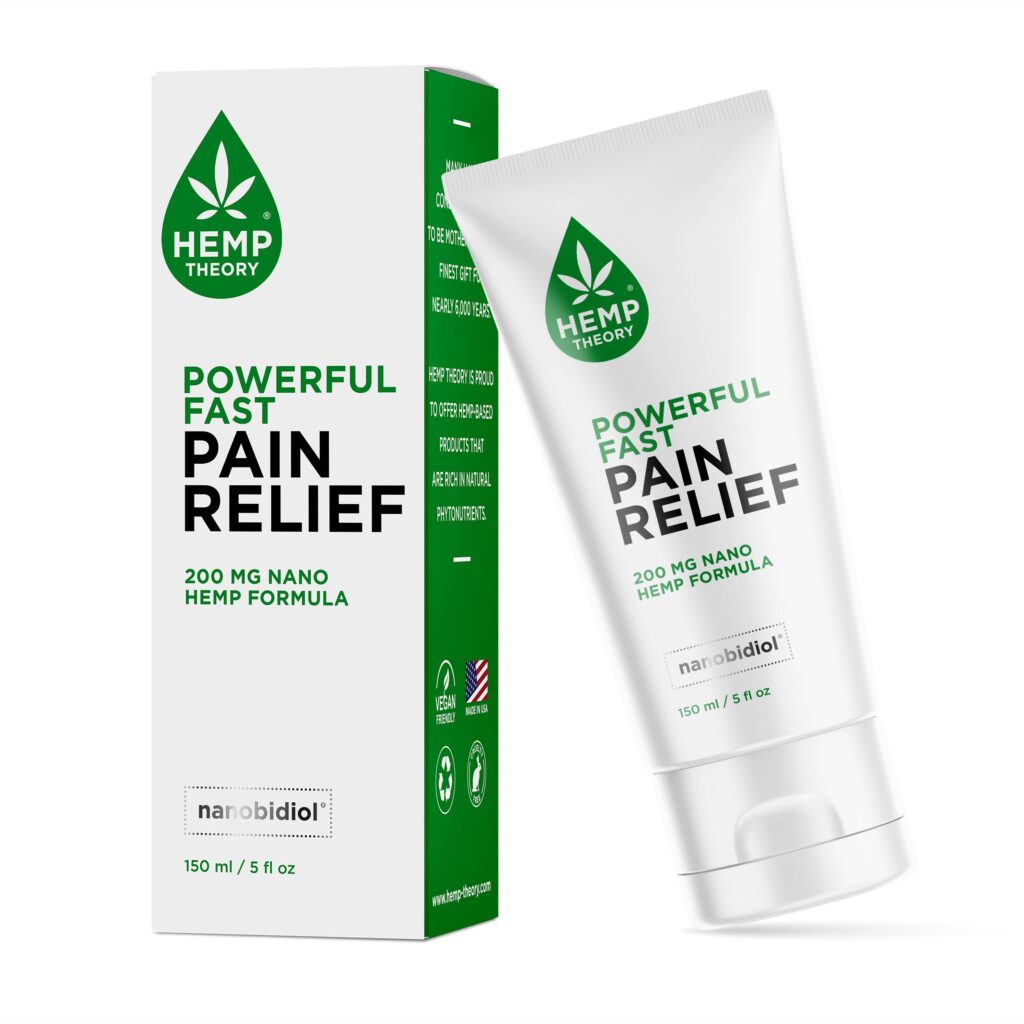 Hemp Theory Powerful Fast Pain Relief Cream
A little help for your body, from the outside.
In an effort to keep busy while being quarantined or self-isolating, you might decide that this is the perfect time to up your fitness routine, spring clean the house or start work on the garden. You will also likely discover that while these are all good ideas, you've got muscles that will scream at you the very next day!
A natural, sensible alternative to chemicals like ibuprofen is to deal with your newfound muscle aches and pain with Hemp Theory Powerful Fast Pain Relief Cream. The fast-acting cream formula, aided by Nanobidiol™ Technology, contains high quality natural hemp that enters your bloodstream through your skin quickly and easily, without leaving a messy residue.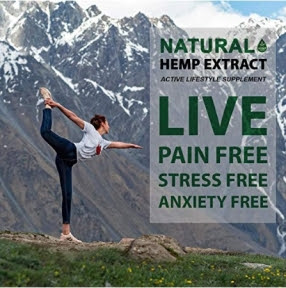 Made in the USA, Hemp Theory products contain no chemicals, no gluten, no sugar and no gmo. They are safe and effective ways to get the benefits of cannabinoids efficiently and cleanly, and with no THC, you can enjoy these products without worrying about psychoactive effects.
You can purchase your own Hemp Theory products at your local dispensaries.