Here Are The Steps You Should Take After A Semi Truck Accident
This post may contain affiliate links or I may have received the product free in exchange for my honest review. See full disclosure for more information.
Being involved in a semi-truck accident can be an incredibly traumatic experience. The weight and size of semi-trucks can cause extensive damage and injuries, and the experience of being in one of these collisions can be daunting.
It's important to know what to do after an accident so you can get the help you need and protect your rights. Here are some steps you should take after a semi-truck accident.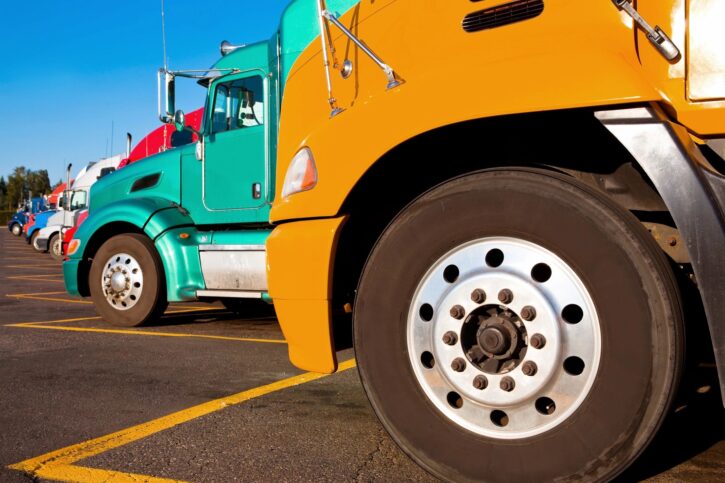 Pullover To A Safe Location
One of the first things you should do if you're involved in a semi-truck crash is to move your vehicle over to the side of the road if possible. If it's unsafe for you to do this, turn on your hazard lights and stay inside your vehicle with your seatbelt buckled until help arrives.
Call The Police
You should call 911 as soon as possible after a semi-truck accident. The police will come out to investigate and make sure everyone is safe. They will also write an official report that could be used in court or with insurance companies.
Call A Trusted Lawyer
Even with no severe injuries, it's still important to call an experienced semi truck lawyer specializing in this kind of accident immediately. A semi truck lawyer can guide you through every step following the accident, from dealing with insurance companies to filing a lawsuit if necessary.
Get Contact Information From Witnesses
If someone else saw what happened during or immediately after the accident, you must get their contact information so they can testify on your behalf if necessary. Witnesses give valuable insight into who was at fault for an accident that may not have been captured on video or by other evidence sources, such as black box data recordings in commercial vehicles.
Take Notes
Throughout this process, you must keep track of all relevant paperwork and documents associated with your case, including medical records related to any injuries sustained during the collision and details regarding conversations with witnesses or insurance companies.
Taking notes is an easy way to ensure nothing slips through the cracks when trying to piece together what happened during an accident or for your semi truck lawyer to handle negotiations with insurers later.
Take Pictures
If possible, take pictures at the scene of any property damage caused by either party involved in the crash, as well as evidence that shows how each person contributed to driving it.
These photos could help prove fault later the downline if needed and could even help bolster compensation claims for medical bills or other expenses associated with treating injury-related damages caused by another party's negligence behind the wheel.
Why Call a Semi Truck Lawyer After An Accident – In Conclusion
Semi-truck accidents are scary experiences no matter how minor they seem at first glance; luckily, taking proactive steps afterward can help protect those affected from long-term losses resulting from negligent behavior exhibited by drivers behind the wheel today.
With professional guidance and assistance provided by a trusted semi truck lawyer specializing in highway collisions involving commercial vehicles like semis and 18-wheelers, victims of negligent drivers will be able to secure the justice deserved for damages suffered due to recklessness behind the wheel today.