How Businesses Can Create a Great Customer Experience
This post may contain affiliate links or I may have received the product free in exchange for my honest review. See full disclosure for more information.
There are plenty of things that influence the overall success or failure of a business. For instance, your competitors, industry, and the broader economic climate can all play huge roles. But perhaps the biggest, most influential factor is the customer experience. You could have everything else on your side, but if you're not providing a great customer experience, then it's unlikely that you'll find long-term success. After all, your customer's opinion is the most important one connected to your operations.
Thankfully, providing a great customer experience isn't based on luck. It's based on doing the right things. In this blog, we'll take a look at some of the key steps all businesses must take to create a customer experience that's flawless from beginning to end.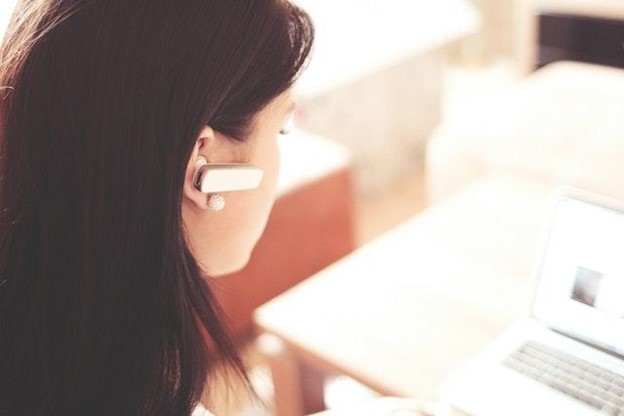 Pexels – CC0 Licence
Make Your Site Easy to Navigate
Your website is key to the success of your business. After all, that'll likely be where your customers first interact with your brand. Having a well-designed website is a great starting point, but it's also important to ensure that your site is easy to get around. All too often, companies spend so much thinking about the look of their site that they forget that visitors should find it easy to get to the pages they need.
Provide Product Information
Never assume that your customers know what your products are and when they're used for. You don't lose anything by providing a lot of information, but there's much to gain! Above all, your customers' trust. It's best to make your product pages as detailed as possible, outlining what it can do, how it solves their problems, the materials the item is made from, and photos of the products. That way, you'll be helping your customers to make an informed decision, and that's all they really want. Also, remember to be honest — customers would prefer to have a realistic view of an item, rather than being told that it can do anything and everything.
Communication Options
All businesses are happy to sell their products to their customers. But not all businesses are equally as invested in hearing what their customers have to say. Even if you have the most detailed product pages on the web, you'll still get customer queries from time to time. And for customers, there's nothing worse than having to jump through multiple hoops just to get through to a customer service representative. On your site, try to list as many communication options as possible, including your email address, telephone number, and social media channels.
Respond to Problems
Similarly, just as businesses are happy to take their customer's money, they're not always as willing to solve problems that they may have. The quality of the customer's experience is not measured by how things go when things are going well, but when things go wrong. Every company in the world will have unhappy customers from time to time — things break, miscommunication happens, and so on. You can ensure that your customers always have a favorable image of your business by handling problems correctly. What this looks like will depend on the type of business you run and the manner of the complaint, but in general, the bottom line should be: do everything you can to resolve the problem!
Offer the Best Price
Customers are looking for quality products and services. But they also have an eye on their budgets, too. They want to know that they're getting a fair price. If you're overcharging them at any stage of the journey, then it'll leave a bitter taste in their mouths. Of course, you also need to be profitable — you can't price your products as low as possible. You can keep things fair and profitable by offering the best price. If you sell your items on Amazon, then this could involve using Amazon Repricer software to find the ideal price for your goods. Using software to price your goods won't just improve your customer's view, either — it'll also give you a competitive advantage over your competitors.
Gather Feedback
You might be able to provide an outstanding customer experience just by doing whatever you want. But you'd need a strong dose of luck for that to be the case. The best way to craft an awesome customer experience is to directly ask your customers what it is that they want. They'll tell you! This helps to improve trust with your customers since it shows that you care about their experience, and can also provide something of a map towards further success. Once you have your customers' needs, wishes, and desires, you can craft your next strategic decisions with that information in mind.
Pexels – CC0 Licence
Discounts and Promotions
Who doesn't like saving some money from time to time? Everyone, that's who. All too often, businesses save all their promotions and discounts for their new customers. But the customer who has been with you for ten years is more valuable to you than a new customer, or at least they should be. Make sure they know that they're valued by surprising them with discounts from time to time. These offerings are more effective than when they're offered to new customers because existing customers don't expect them — but they'll certainly be appreciated and boost their satisfaction levels.
Prioritize Customers
Finally, arguably the most effective way to ensure that you're always delivering an outstanding customer experience is to make them the priority, not your business. Of course, you care about what's happening with your business. The philosophy behind this approach is that if you take care of your customers, then they'll take care of your business. We can all remember those businesses that made above and beyond to ensure that their customers are fully satisfied with their services. In fact, we don't have to remember them, since you're probably still a customer.
Conclusion
In an age when everything seems to be changing, some things stay the same. Treat the customer well, and you can be confident that you'll reach new heights — and that you can navigate the low moments more comfortably, too.