Hoopman Portable Basketball Hoop by ciao! baby!
This post may contain affiliate links or I may have received the product free in exchange for my honest review. See full disclosure for more information.
Do you have a sports enthusiast in the family? Looking for something that is portable, that can keep your kids active while they are outside or inside? This great basketball hoop from ciao! baby can be taken anywhere. This would be a great activity to take camping, or siblings games to keep the little ones occupied.
Finally – A truly portable basketball goal! Hoopman promotes active play for little ones on the go. We developed this for the little one that wants to play like the big kids. We hope you love the Hoopman as much as we enjoyed creating it for you.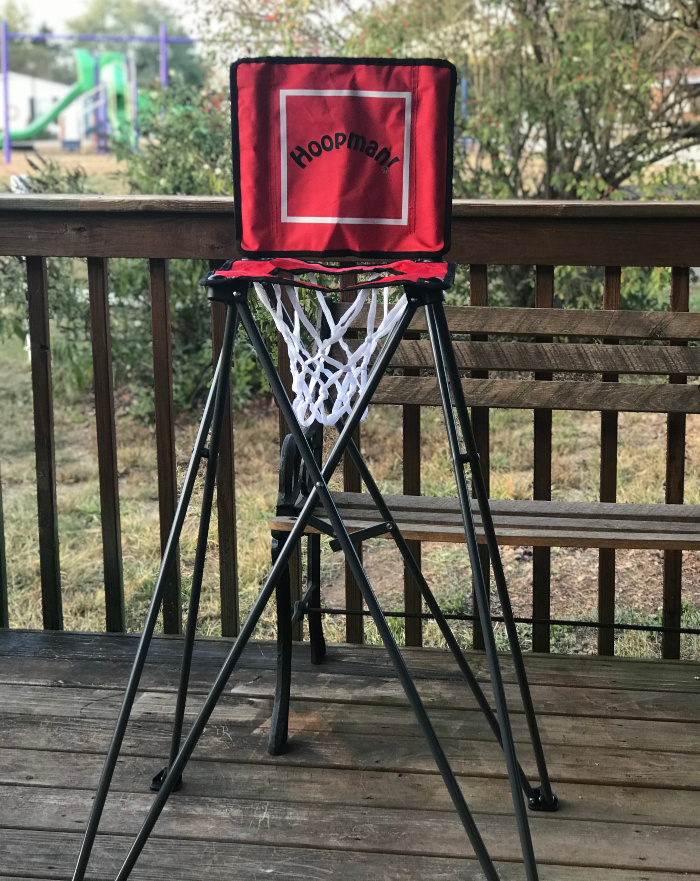 About ciao! baby:
Necessity is the mother of invention and so began our story…. Kim and Jamye each have children and understand that families are busy and involved in many different activities. Often mealtime is not spent at home. They realize that families with small children need a solution that will make life easier during mealtime and snack times. Kim and Jamye created ciao! baby® with this in mind. The ciao! baby® portable highchair is a patented lightweight flexible highchair with an attached tray that requires no assembly. The tray, which is the most unique feature of the portable highchair, sets it apart from any other product in the market.

After sharing their ciao! baby highchair with the world, Kim & Jamye created another version of seating for babies on the go. The ciao! baby PUG booster is a free-standing floor seat that also straps to most traditional dining chairs. "We know parents want options based on their activity" said the co-inventors who really understand how today's parents think. "Having an assortment of lightweight, portable products that help caregivers navigate daily activities takes the stress out of getting around with baby".

Understanding what game changers portable products can be, the inventors of ciao! baby created the Hoopman! portable basketball goal. This unique, sporty item for the little one is a slam dunk for families who want to bring a fun and engaging toy for their toddler to the park or practically anywhere.

Kim and Jamye co-founded the Jamberly Group in 2007, which markets the ciao! baby® branded items and is dedicated to bringing unique products to life! Jamberly's mission for ciao! baby® is to offer solutions for families on the go with small children who want to enjoy life with little one outside the comforts of their own home.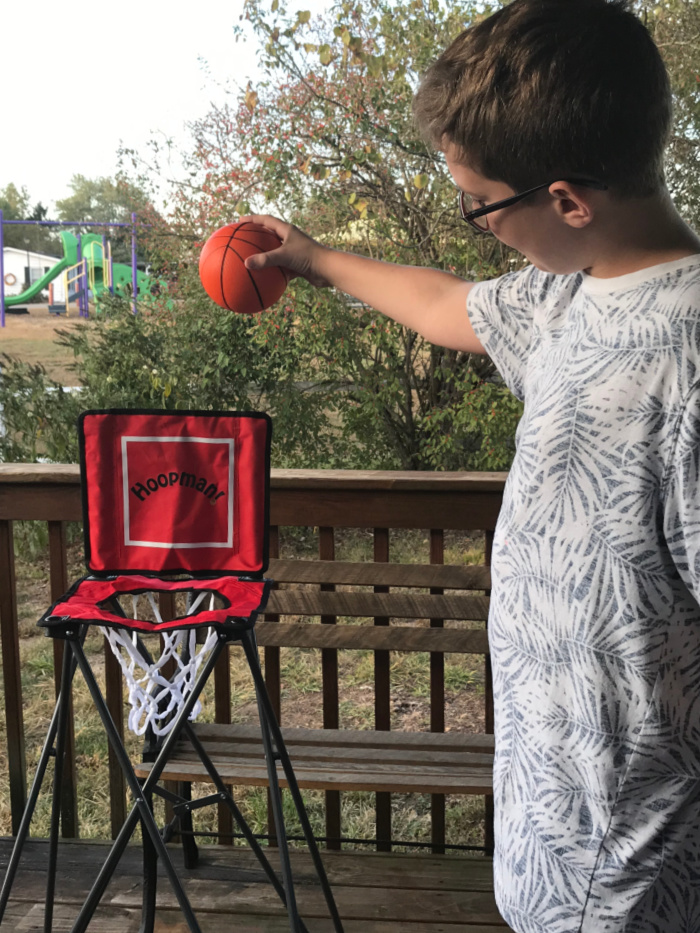 promotes active play
portable folding frame- no assembly required!
comes in carrying bag with shoulder strap
ball included
lightweight
All one piece, no assembly required
Comes in convenient carry bag
Ideal for children over 3 years old
Patent pending
Tested and approved. Meets ASTM and CPSIA safety guidelines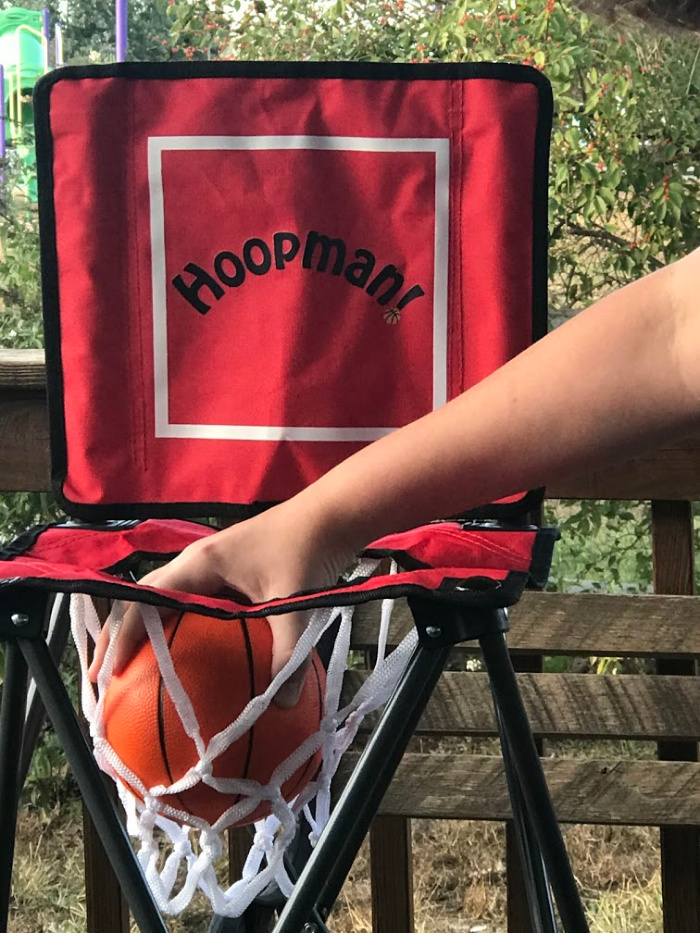 You can purchase Hoopman through ciao! baby's website.
Stay Socially connected to ciao!baby for their latest products: