How Landowners Can Generate an Income from their Land
This post may contain affiliate links or I may have received the product free in exchange for my honest review. See full disclosure for more information.
Did you know that owning a piece of land can be incredibly lucrative? With the right approach, landowners can turn their acreage into a source of income. This blog post will explore how landowners can make money from their land—from leasing to agriculture and more.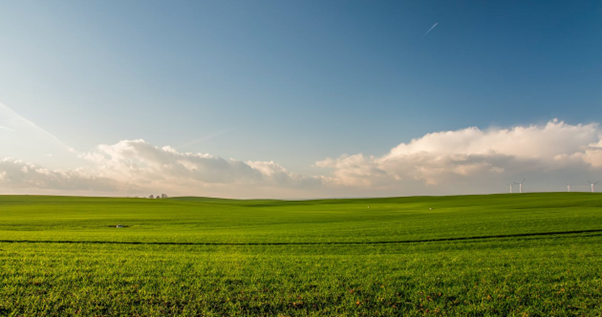 Via Pexels
Leasing for Livestock or Recreation
Landowners can take advantage of their land by leasing it out for livestock or recreational purposes. For livestock owners, leasing land is an excellent way to reduce costs while maintaining access to quality grazing grounds. On the other hand, if your land has enough space and is well-suited to recreational activities, you could lease it out as a campground or hunting ground. Both forms of rental income are steady income sources and relatively low-risk investments.
Timber Harvesting
Landowners can also generate income from their land by harvesting timber. This process involves the selective cutting of mature trees to be sold as lumber, paper products, and other wood-based items. It requires a good understanding of forestry principles and regulations, but it can be a great way to make money from the land you don't need or want to use for other purposes.
Agriculture and Farming
If your land is suitable for planting crops or raising animals, consider starting a small business in agriculture and farming. Agricultural businesses come in many shapes and sizes—from raising poultry and livestock to growing fruits and vegetables—so there's something for everyone. Not only will this generate an income from the sale of products, but it may also produce tax benefits depending on where you live. Furthermore, if you choose to raise animals such as horses or cows.
Sustainable Energy Production
In recent years, sustainable energy production has become one of the most profitable ways to make money off your land. Solar farms are becoming increasingly common as these projects offer generous government subsidies while reducing carbon emissions significantly (if not entirely). You could also look into wind or hydroelectric power if your property is located near a water body such as a lake or river; these forms of renewable energy are known for providing consistent revenue streams over long periods without high maintenance costs. Another option would be geothermal energy production; however, drilling deep underground can be costly upfront but will eventually pay off with time due to its reliability and efficiency when harnessed correctly.
Real Estate Development
For landowners with larger plots of land, real estate development could be a great way to make money. This requires patience and experience in the field but offers the potential for significant returns. Depending on your local market, you could opt for residential developments such as single-family homes or apartment buildings. Alternatively, you could look into commercial projects such as office buildings or retail spaces. Real estate investment is typically a long-term venture but can be highly lucrative if done correctly.
Lease For Marketing and Billboards
Depending on where your land is located, you can generate some extra income by leasing it out for marketing or advertising purposes. Companies typically pay good money to use land with high visibility, such as along major highways. If your property meets this criterion, you could rent it for billboard advertisements, product demonstrations, and more. This is an excellent option for landowners looking to make a quick buck while keeping their land intact.
Lease For Cell Towers
If your land is in a desirable area, you can rent it to cell phone providers. These companies are always looking for locations with reliable signal reception and suitable coverage; this could be the perfect opportunity to put your property to work while earning a steady income. You'll need to see lease rates in each state to see if this is a viable option for you.
Stables for Horses and Riding Lessons
If you have a large piece of land, consider setting up stables for horses and offering riding lessons. This activity has grown in popularity over the years and can become lucrative if set up correctly. Of course, you'll need to obtain the proper permits before opening your stables; however, this can be a great way to generate some extra income while also doing something you enjoy.
These are just a few ways you can generate income from your land. With some research and planning, you'll be able to find a solution that works best for your individual needs and interests. Ultimately, the key is to find something that yields good returns and fits within local laws and regulations. Then, with a little effort and creativity, you'll be able to make the most out of your land.