How to Care for Your Dog When Moving Houses
This post may contain affiliate links or I may have received the product free in exchange for my honest review. See full disclosure for more information.
In case you didn't know, moving is not stressful only for humans – it can be tough on our canine friends too. Dogs can find moving house stressful as – just like children – they've grown accustomed to their current environment and don't know any other "home".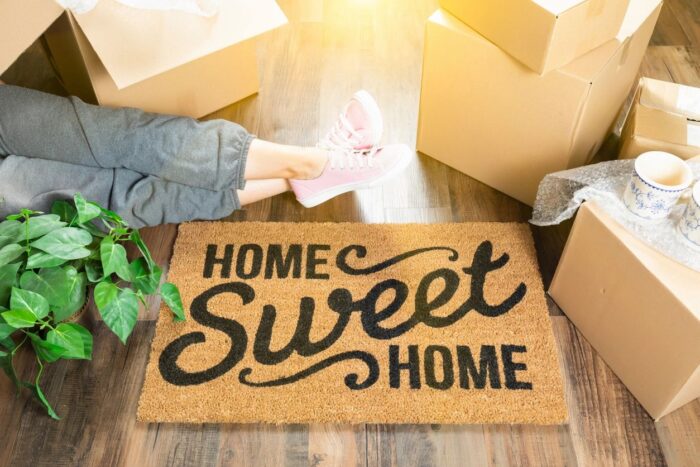 That, and they consider it their "space" or "territory". They are well-versed with the surrounds, the neighboring yards and streets, as well as other pets in the vicinity.
This is why dogs tend to get anxious when you take them out of their familiar environment. They are forced to reorient themselves, get acquainted with the new surrounds and settle in.
Good thing is, there are things you can do before, during and after the move to make it a less agonizing experience for your dog.
Plan ahead to Avoid Surprises
Research the local laws – As you go searching for a long-distance or local moving company, check also whether there will be any new licenses needed, what the leash laws state, and whether there are any bans on particular breeds. It might sound surprising, but some neighborhood associations, local governments, and insurance firms do not allow particular breeds – even if your landlord has no issue with it.
Get your dog microchipped – While you're at it, you might want to put your cell phone number on their collar.
Find a new vet – If your current vet has any recommends, great. Otherwise, research early on reputable vets in the area instead of waiting until last minute when an issue arises.
Prep your Dog for the Trip
Crate train – If you plan to use a crate during the move, it's a good idea to prepare your dog well in advance as they're not likely to warm up to it if you wait until moving day. A soft-sided pop up crate works best. Or better yet, add some anti-anxiety bed inside the crate. Businesses like Lucky Paws specializes in accessories like this.
Packing up – Dogs sense something is happening when you start packing your home for the move. They can become anxious to the point of becoming stressed. To avoid this, it's a good idea to condition them by starting with a few suitcases and boxes ahead of time, while also affording them more attention at this time.
Start training – Depending on how different the new place is from your current abode, it never hurts to start defining behavior goals in advance, more so if you'll be downsizing. For example, if you'll have closer neighbors, train them now to stop barking. If they won't have access to a doggie door, get them a bathroom schedule.
Talk to your vet – About calming medication if your dog is an anxious traveler, and try them out before moving day. As well, make sure all vaccinations are up to date and get an interstate health certificate which you'll need to move across states.
Map out the route – Check the route in advance for dog-friendly parks, short hikes, and off-leash areas along the way. A break is necessary for the dog, and remember to research dog-friendly restaurants along the way and hotels should you need to spend the night.
On Moving Day
Have a pet sitter – To ensure they're not in the way of movers and to reduce anxiety levels, have someone watch over your dog, whether it's a relative, neighbor, or temporary hire.
Pack for your dog – Food and water are a must. In addition, consider throwing in your dog's favorite toy(s) and bedding which should help keep them occupied and calm. Don't forget to carry extra towels.
Feed lightly – That's particularly the case for sensitive tummies. You might also want to keep the meals and snacks regular to avoid incidences of upset stomach which you definitely don't want to deal with on the road.
Keep them safe in the car – Ensure your dog is cozy and secure and has enough ventilation. Consider investing in a dog safety belt.
After the Move
Create a familiar space –Arrange beds and crates as close to the old setup as possible. The toys too.
Maintain routine – This is one of the most important things you'll do during the course of the move. Dogs love routine, so stick to the feeding and walking schedule that s/he was accustomed to.
Explore safely – Explore the new neighborhood together, but do this gradually instead of at once to avoid your furry friend getting overwhelmed. Don't forget dogs hear and smell much more than you do, so new activities in the new area could be distressing.
Conclusion
The good thing is that dogs adapt fairly easily to new situations. Just make sure to give them some extra attention during this time, reinforce positive behavior, and stay calm.
They'll feel at home within no time.