Pamper Your Pet with These Great Pet Products from Petmate
This post may contain affiliate links or I may have received the product free in exchange for my honest review. See full disclosure for more information.
Our pets are members of our family and they deserve the best. Dogs and Cats love to be pampered just like us, and the products offered from Petmate below will help you pamper, play and feed your furry friends.
The dogs love when they get treats, and this will keep them wanting more and more. Whether on the go or staying at home you will get a lot of use out of these great pet products.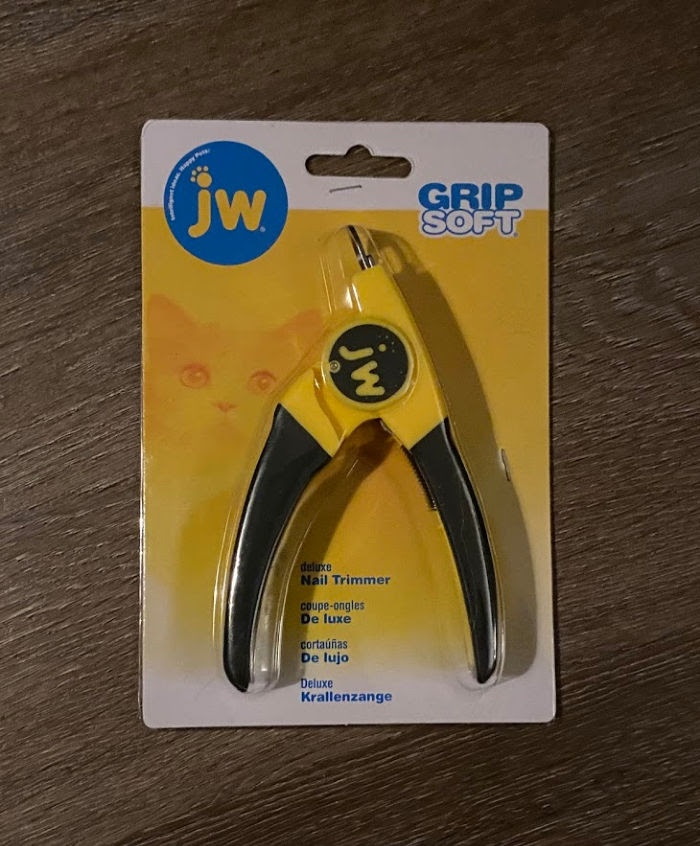 JW Gripsoft Deluxe Nail Clipper
The JW® GripSoft® Deluxe Nail Clipper has a heavy duty sharp blade for a smooth cut without jagged edges. A rubber-sheathed handle design with GripSoft technology is ergonomically designed to fit the curvature of your and and with non-slip grips that are made to be more comfortable and provide optimal control while grooming your pet. The Deluxe Nail Clipper features a cutting guard to reduce chances of cutting nails too short. The medium size is best for use on medium sized breeds and the large size is best for use on larger size breeds.
FAT CAT Fish Hipster Kicker Cat Toy
Designed for all the cool cats out there, FAT CAT® Hipster Kickers gives your cat something to kick and wrestle with. Made from a durable canvas material and measuring 9 inches long, FAT CAT Hipster Kickers are packed with organic Zoom Around the Room® Catnip that will drive even the coolest cat crazy! The durable canvas material stands up to play, making it the perfect cat toy for bunny kicks. The lightweight design also allows your cat to pick up the toy to carry off to hide and is gentle on your cat's mouth. Pet parents choose from two hip characters: Fish Hipster Kicker or Mouse Hipster Kicker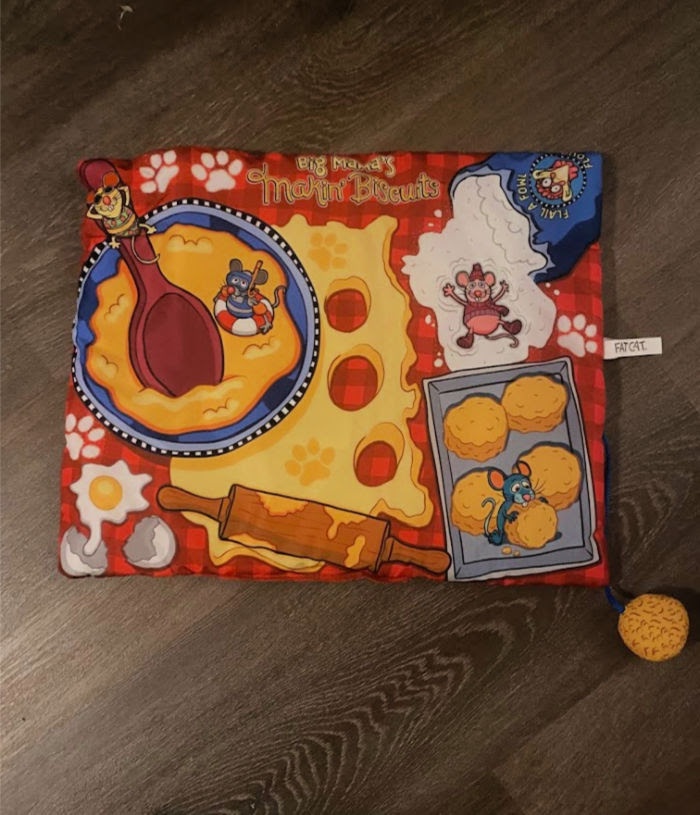 FAT CAT Big Mama's Makin' Biscuits Boogie Mat
It's time to make biscuits with Big Mama and this dee-lux new Boogie Mat®! Perfect for loafin' around the kitchen, (or any spot your kitty prefers), you butter believe this mat is packed with every cat's favorite Not-So-Secret ingredient, our high-test Zoom Around the Room!® organic catnip! Donut let those little paws fool you – your kitty was born to Boogie and Big Mama's Makin' Biscuits™ Boogie Mat is just the thang to get their feets a tappin' and tail a snappin'! Now Gluten Free!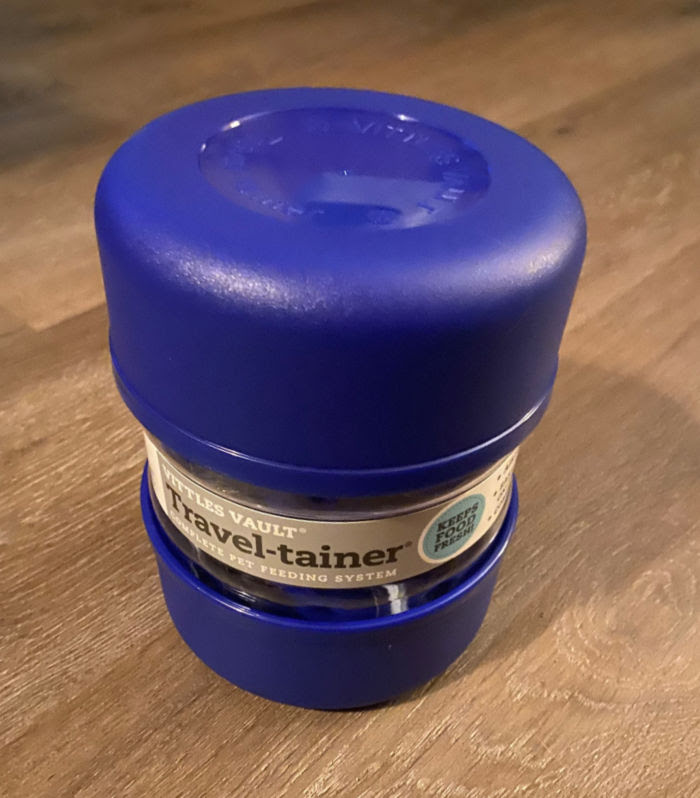 Vittles Vault Travel-Trainer Portable Food Storage Container
Make traveling with your dog easier with the Vittles Vault™ Travel-Trainer. This portable food storage container is designed to keep your pets food fresh as well as provide maximum convenience for pet parents by transforming from a pet food storage container to a feeding and watering system in seconds. Ideal for road trips, beach trips, camping, office visits, daycare, and more, the Travel-Trainer comes with a 6-cup food storage container, two 3-cup bowls for food and water, and a carry handle. To use, just remove the carry handle, twist off the top, pull off the food and water dishes, and pour. Made from BPA-free, food-grade plastic and features an airtight seal that will keep your pets food fresh and tasty during travel.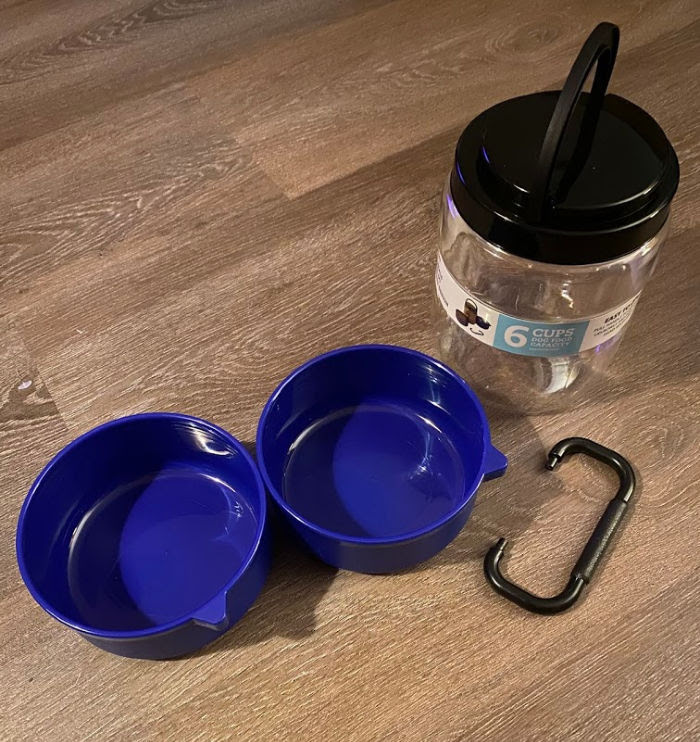 Ideal portable pet food storage container
6-cup food storage container and two 3-cup food/water dishes
Quality BPA-free plastic that is safe for pet and human food
Airtight seal keeps pet food fresh during travel
Made in the USA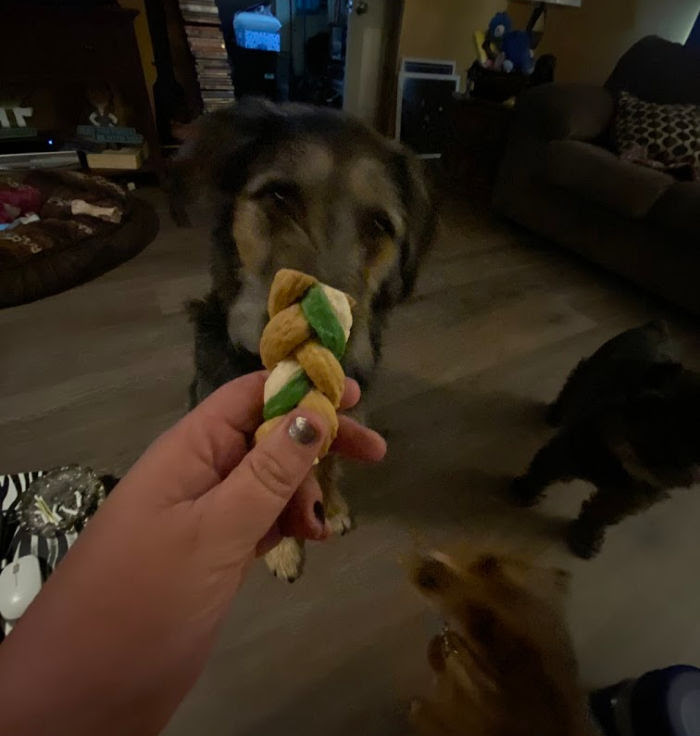 WonderSnaxx
Making sure the dog treats you give your pet will digest properly is extremely important. WonderSnaXX® is the most easily digestible rawhide on the market. WonderSnaxx with minced and whipped SAFE-HIDE™ is the healthy rawhide alternative. Each treat is infused with flavors your dog will love and are long-lasting. Keeping our dogs healthy is a huge part of being a pet parent. Each WonderSnaxx has 70% of protein per treat and is grain and gluten-free.
You can purchase your own pet products on Petmate's Website.
Stay socially connected with Petmate for all their latest products: