How To Choose the Right Ariat Boot
This post may contain affiliate links or I may have received the product free in exchange for my honest review. See full disclosure for more information.
When it comes to finding the right boot for you, it would be difficult to find a brand better than Ariat boots. Since 1993, the company has been working to improve the technology of the traditional boot, and they are now probably the most comfortable boots on the market. But we all know that comfort isn't everything in choosing the right boot. The style is important, too. In fact, finding the right style to fit your personality is almost as important as finding the right fit. Follow these tips to determine which Ariat boot is right for you.
Find Boots for the Right Gender
If you've never bought a quality pair of boots before, it's easy to overlook the subtle differences between men's and women's boots, but believe it or not, boots are not gender-neutral. While both come in flat and heeled styles, boots with a heel of 2 inches or more are most certainly crafted with women in mind. Furthermore, men's boots have a wider sole to accommodate larger feet, which can significantly impact the comfort of the wearer. Finally, there are far more toe styles available in women's boots — from pointed, to flat, to ornamental. Men's boots tend to have a simple, classic design.
Ariat boots are also made for children, offering a fit that would be appropriate for smaller, developing feet. So it is very important to make sure that you choose the right boot for you.
Match Your Boot to Your Lifestyle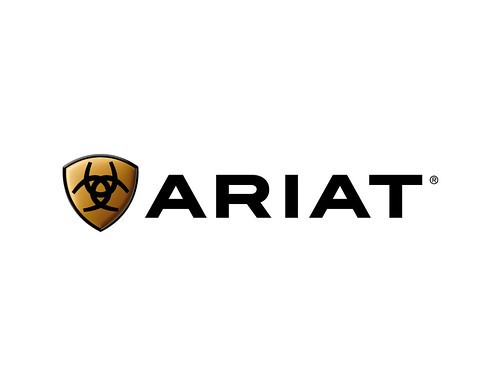 Image via Flickr by sitsgirls
Many people do not realize that there are many different styles of boots to choose from. In addition to the traditional Western boot that everyone imagines, Ariat also produces an English style, which are taller riding boots; outdoor style boots that have a reinforced sole for hiking and adventuring in the great outdoors; work boots that have protective features like waterproof uppers and steel toes; and lifestyle boots, which are meant to look stylish and can be worn in place of a dress shoe. It's important to know the differences between these types of boots for your own comfort and safety, not to mention your style.
Choose the Right Material
While Ariat boots are all made from the best quality materials, the material of your boots can affect the comfort on your feet. Hard leather boots, for example, can take a while to break in, but once they mold to your feet through years of wear and maintenance, they will become the most comfortable shoe you own. Meanwhile, Ariat's more modern boot styles are built much like tennis shoes, with soft insoles that cradle your feet and ensure comfort right out of the box. A pair of quality boots is an investment in your style and comfort, and you want to find something that will stay comfortable for years to come. So, choose the materials that will make your feet happy.
There are almost as many Ariat boot styles as there are personality types, ensuring that you will be able to find the one that fits you best. So take your time and explore the world of Ariat boots, and find a pair you love.