How to Design and Furnish a Guest Bedroom
This post may contain affiliate links or I may have received the product free in exchange for my honest review. See full disclosure for more information.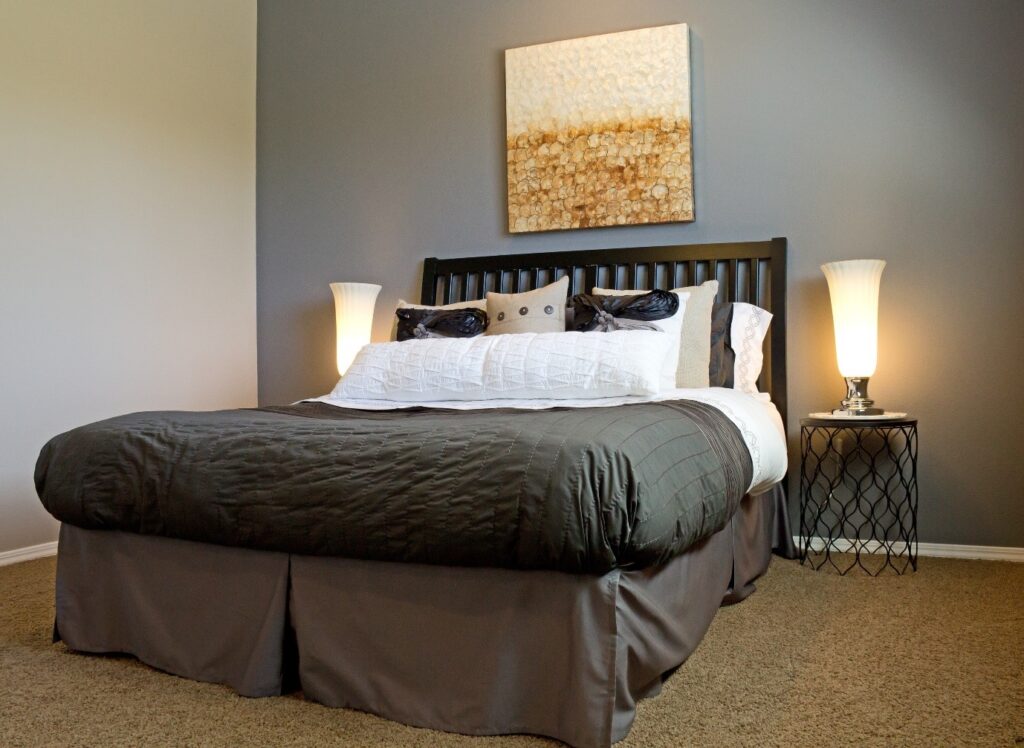 Image Source: Storyblocks
It is always nice to have a spare bedroom that can be used when guests visit, and if you are planning to transform your spare room into a guest bedroom, there is much to consider. The style of the room, is one thing you need to determine, and with that in mind, here are a few guest bedroom design ideas to give you some inspiration.
 Create a Warm and Inviting Ambience – A bedroom should be decorated in such a way that it makes one feel relaxed, and you should start with the bed, then you can choose your wall colours to contrast nicely with the major feature, which is, of course, the bed. Antiques always make a space feel homely and cosy, and if you browse the selection of antique and vintage bedroom furniture that can be found at Love Antiques and similar stores, there's bound to be something just right. Light blues and greens are always good colours for a guest bedroom, and by adding some flowery patterns, this will make your guests feel more relaxed when they retire for the night.
Consider Neutral Colours – Neutral colours are a great idea for a guest bedroom, with shades of black, white or brown that will add some real appeal. If you would like to mix some old with the new, why not add a pair of antique mirrors? A quick online search will reveal the whereabouts of a local antique dealer, and by visiting their website, you can carry out a search for Victorian or Edwardian wall mirrors that will add a touch of charm and elegance to the room.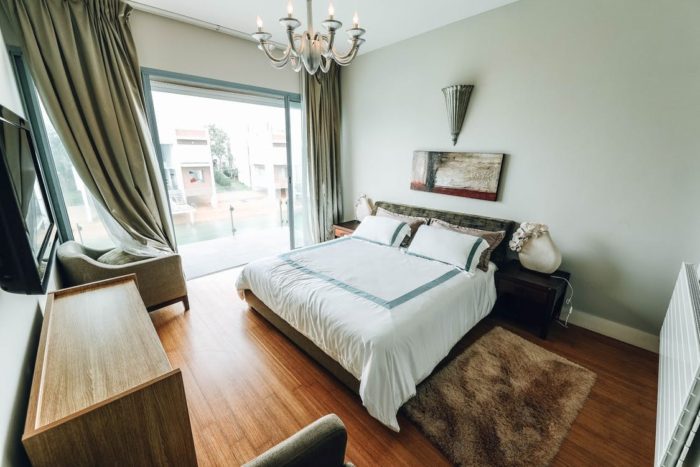 Image Source: Pexels
Seating Area Near the Window – There will be times when your guests wish to sit and enjoy their tea or coffee and admire the view, and with a couple of antique Windsor chairs, you have the perfect seating area for rest and relaxation.
Lighting – You need to factor in both general and task lighting, and with a couple of small unite either side of the bed, you can place a pair of antique lamps, which will allow your guests to read before they sleep. If the room is a modern design, why not invest in a small antique chandelier, for the main general lighting.
Choose a Divan Bed – This will allow you to store extra bedding and a winter quilt, plus a few extra towels for that en-suite bathroom. There is so much storage space under a divan bed that you won't need much more regarding storage, and your guests can always take an extra blanket if it is cold in the night.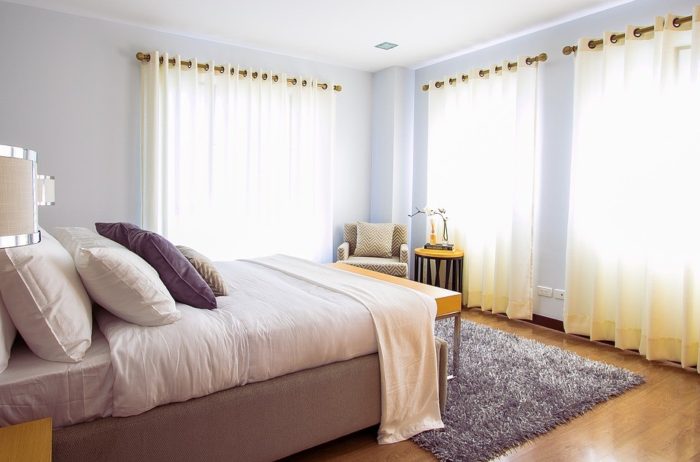 Image Source: Pixabay
The most important thing about a guest bedroom is that it looks warm and inviting, and with a few select antique items, the room will have some character. If you put yourself in the guest's position, it will help you to select a colour scheme, and by keeping things bright and airy, your guests will be happy to have a good night's sleep after a long day. Don't forget to give the room a good clean before the guests arrive, and you could buy some tea and coffee that comes in sachets, for convenience.