Protect your Home with Master Lock Portable Push Button Lock Box
This post may contain affiliate links or I may have received the product free in exchange for my honest review. See full disclosure for more information.
Sometimes you are away on vacation, and you have several people caring for your house, your pets, your valuables and more. I know that I don't like having a lot of my personal housekeys floating around somewhere and chance the risk of them getting lost. I do tend to travel several times a year and have several people who come to care for various things in my house. I love the Master Lock Push Button Portable Key Safe, as it is conveniently placed on my front door know.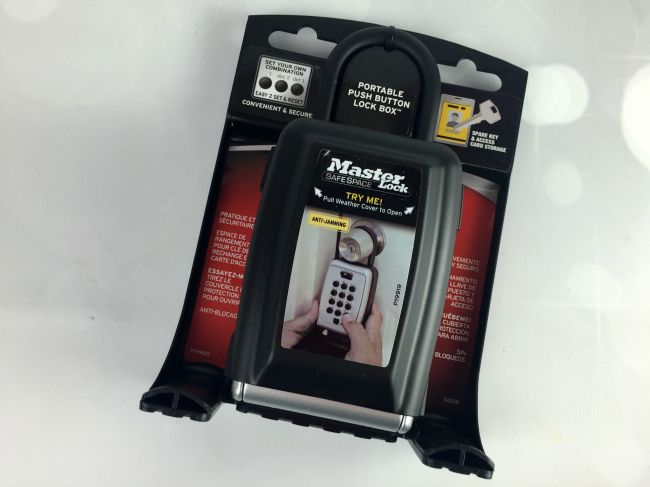 About Master Lock
Founded in 1921 by locksmith and inventor Harry Soref, Master Lock was granted their first patent in 1924 and has become the leading manufacturer of locks to this day.
The Master Lock Push Button Portable Key Safe provides secure storage of keys or access cards and offers protective weather cover to prevent freezing and jamming. This is convenient as it allows me to have one centralized key and I just share the code with whomever I need to have come over while I am away. The best part is that I can change the code each and every time I travel, allowing extra security.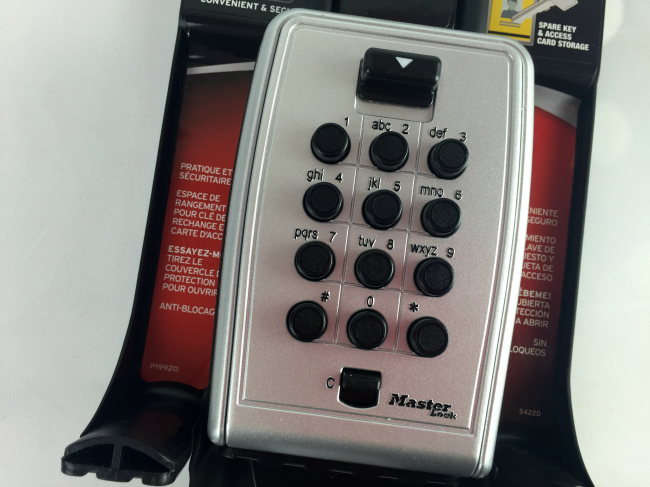 Whether it is the middle of winter, or during a heat wave here in the Midwest, the protective cover allows pure protection against all of the outside elements and provides sustaining usage. The larger buttons allow for visual ease for anyone using it and has a larger interior compartment for several keys.
If you know a realtor or contractor, this is the perfect gift for them. Showing and constructing several houses can become cluttered with dozens of keys. Simply have them place a Master Lock Push Button
Portable Key Safe
 on each home they are working on and they can have easy access to each one without loosing or confusing several key sets.
Be sure to find out all amazing security locks and producst available from Master Lock and stay connected socially: