How to Handle an Unexpected Technology Emergency
This post may contain affiliate links or I may have received the product free in exchange for my honest review. See full disclosure for more information.
Your 9 to 5 is probably looking a lot different today than it did a few years ago. Now that the pandemic has knocked the economy sideways, more and more businesses are embracing work-from-home setups—which means you're more likely working from your kitchen table than a cubicle.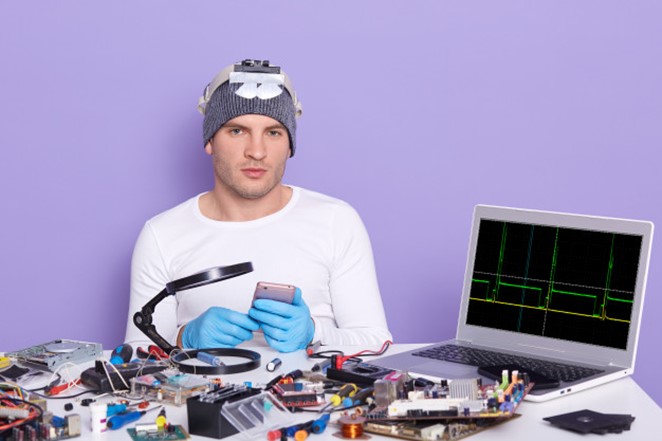 Credit: user18526052 via FreePik
Many people living in Utah were primed to make the jump from the office to their living room. According to the U.S. Census Bureau, Utah'sthe 8th most prepared to work at home in all the country.
However, there are some things that you might not be prepared for now that you're working from home. A broken laptop, glitchy Wi-Fi, and other technical problems could put a halt to your workday fast.
To help you log back on faster, take a look at the guide below. Whether you live in Utah or somewhere across the world, they'll help you handle these issues with confidence.
Cash-in On Your Warranty
If you bought your laptop recently, you might still be covered by its warranty. Get in touch with your manufacturer to see if they're willing to fix the issue on their dime.
Seek out a Computer Repair Service
If you're past your warranty, going through your manufacturer is one of the most expensive ways to repair your computer. Your local repair service is almost always the cheaper option.
Use Your Emergency Fund or Borrow Money
Sometimes, a repair isn't worth the cost of its parts and labor. In particularly bad cases, it's cheaper to buy an entirely new computer.
Unfortunately, a brand-new workstation can be expensive. That's why having an emergency fund is so important. You can tap into these savings to cover a big expense you wouldn't normally be able to afford.
If your emergency fund falls short of what you need, an online installment loan can make up the difference. You can find fast Utah installment loans by going online and specifying your search to your state. So, for example, you type in something like the following: installment loans Utah.
Troubleshoot Router Problems
Sometimes, it's not your device but your connection that's the problem. Take a look at this troubleshooting guide to see if you can solve any issues with your Wi-Fi.
If your connection issues persist, get in touch with your Internet provider to ensure it's not a company-wide problem. They may be able to walk you through additional solutions or replace your router. You might have to invest in a booster if your Internet is going in and out frequently.
Find a Communal Space
When you can send an email in a micro-second, you're used to being able to work at a decent clip. Unfortunately, the solutions to tech problems don't always have as quick of a solution. It takes time to repair a laptop or replace your router.
What can you do while you wait? If your job doesn't afford any downtime, look for a communal office space in your neighborhood. These services rent out private office space or access to an open-plan office. In some cases, they may even outfit you with the equipment you need.
Bottom Line: Don't Panic
Although the blue screen of death can bring your working day to a screeching halt, it shouldn't stop you from working for long. You can get back to the grind by following these tips for dealing with an unexpected emergency.