One of my greatest joys this time of year is gathering with my family over great food, watching everyone open and enjoy their gifts and just being together, sharing older memories and creating new ones. As a child, I remember one fond memory with my grandparents. They would always give us a basket FILLED with delightful foods of the holiday season.
From sweet treats to savory cheeses and meats with crackers, it amazes me how the smell or taste of something can spark such wonderful, historical memories for me.  That is why I love carrying on the tradition with my own family to this day. LaBella Baskets & Gifts helps me carry on this tradition even with family across the country.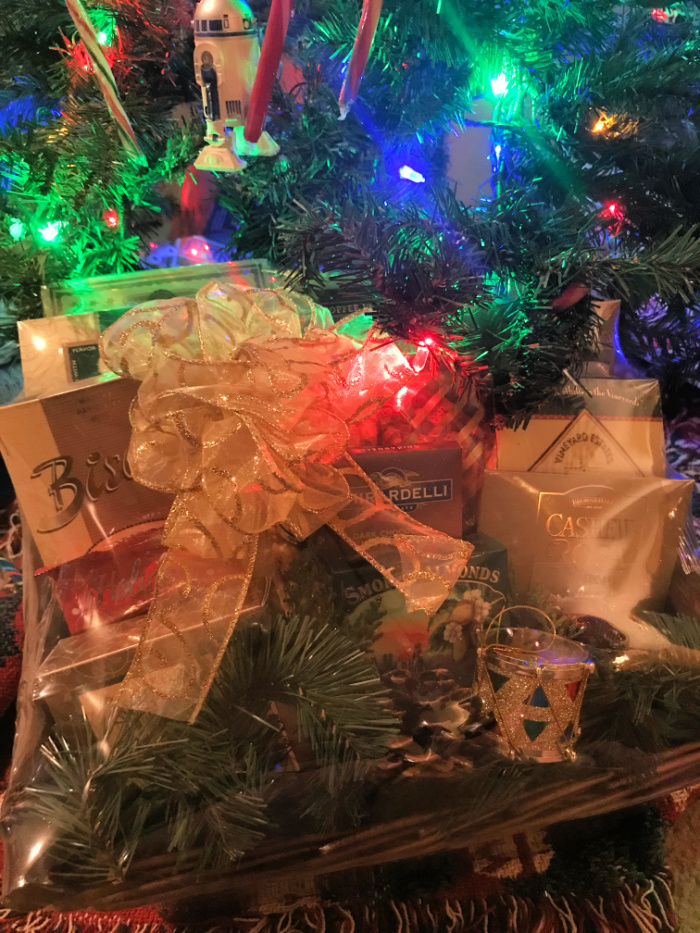 More About LaBella
La Bella Baskets & Gifts was created in 2009 by Founder – Mia Florides. With a wealth of experience, and a history of nearly 16 years of marketing and successful direct selling, Mia knew there was a bigger mission in her plans. Hence, La Bella was created with one simple dream in mind; to focus on empowering people through American entrepreneurship, while helping them to achieve financial independence by delivering joy and smiles to people and businesses through gift giving.
This holiday, you too can give the gift of smiles with this stuffing classic Holiday Greetings Gourmet Gift Hamper.  This gift basket is filled to the brim with assorted cheeses, crackers, cookies and more. Packed neatly in a classic-style reusable hamper basket and complete with a handmade plaid bow.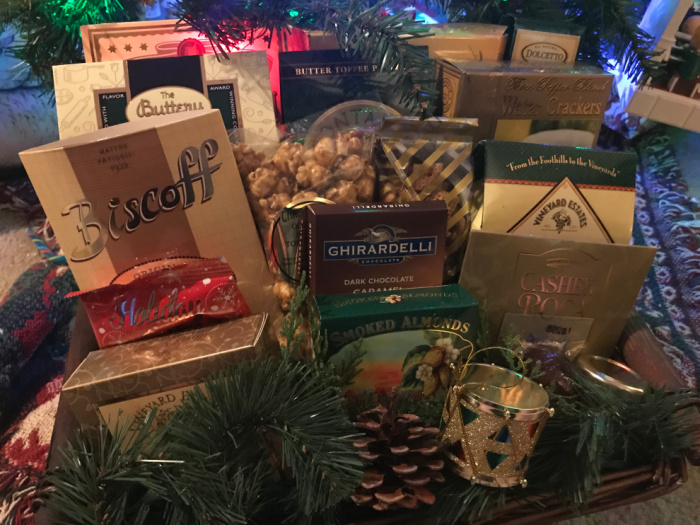 What's Included in this basket:
Wood chip picnic hamper basket
Vineyard Estates Cheese straws 2 oz
Butter Toffee Pretzels 2 oz
Three Pepper water crackers 2.3 oz
Chocolate Brownie crisps 2 oz
Claeys kettle fudge 1.4 oz
Pimento stuiffed olives 5.75 oz
Classic Vanilla Caramels 3.5 oz
Cheedar Cheese round 3.5 oz
Swiss cheese bar 4 oz
Pepper Jack cheese bar 4 oz
Smooth and melty Holiday mints 3.5 oz
Walkers chocolate chip shortbread cookies 1.4 oz
Season's Greetings gourmet snack mix 3.5 oz
Belagio chocolate truffle cocoa mix 1.5 oz
Wood handle metal cleaver
Bavarian summer salami 5 oz
Sparkling apple cider 25.4 oz
I cannot wait until Christmas eve to break open all of the delightful snacks and treats to share with my family and friends. Making new memories this year and reminiscing of other Christmas' from our past. You too can share LaBella Baskets and Gifts with your family this holiday season. They have centerpieces, cookie assortments, specialized baskets including grilling and wine lovers.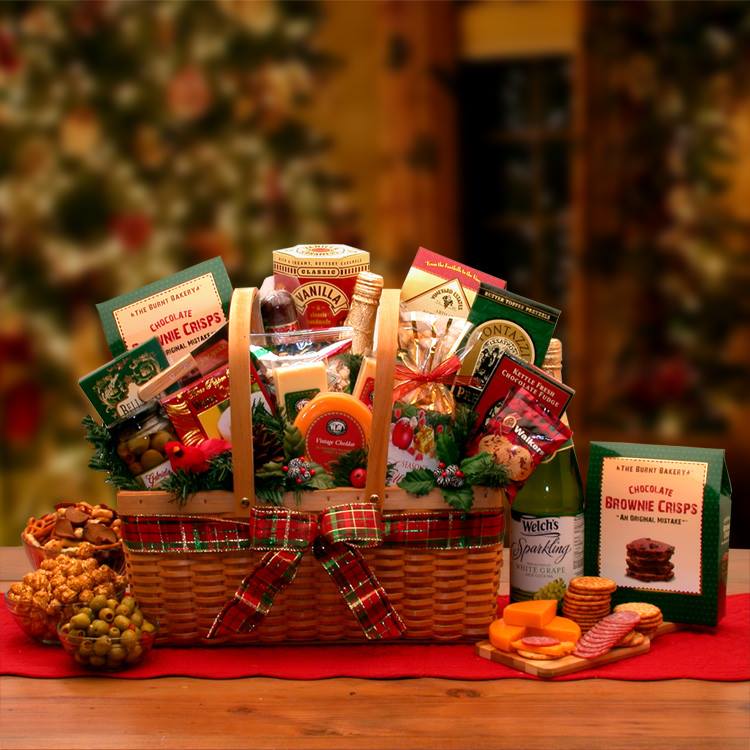 You can save 10% off your order using code JOY10 at checkout. Stay connected with LaBella socially to see what seasonal and everyday gift ideas they have to offer. Your complete satisfaction is guaranteed. Every gift arrangement we ship is warranted to have the look and value represented on our site.
---
We have added LaBella products to our 2018 Holiday Gift Guide