How to Keep Your Small Business Running Smoothly
This post may contain affiliate links or I may have received the product free in exchange for my honest review. See full disclosure for more information.
Managing a business is a lot of work, particularly if you only have a small team of staff to help you. It can sometimes get overwhelming for small business owners to keep on top of everything, but these things like Supplier Experience Management must get done to keep the business running smoothly. If you're a small business owner who is worried about productivity or other issues that are slowing things down, below are a few tips that you might find useful if you haven't tried them already.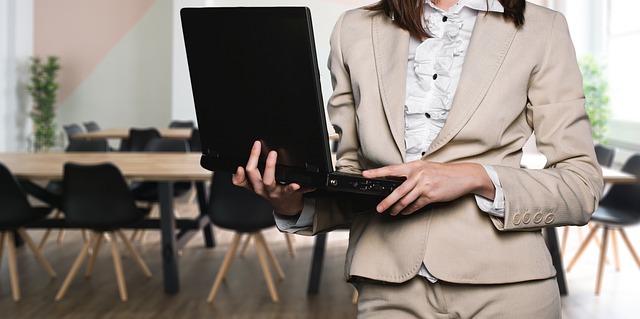 Staff Training
It is a good place to start if you're not seeing the results you want to look at your staff training programs. Even if your employees have previous experience from similar roles, each business does things slightly differently. If you want them to be as productive as possible, you must train them to do things your way. Revise your current training materials to make them more concise, or consider outsourcing your staff training.
Financial Reserves
Another thing that can slow business down is a lack of money to invest in marketing, manufacturing, staff wages, etc. You must have a financial reserve for your business to avoid cash-flow problems when there might be a dip in your sales. Speak to an accountant or business advisor about this if you're unsure how much you should be putting away into a reserve or how to get one started.
Hire an Accountant
A lot of small business owners handle the company accounts themselves because it's cheaper than hiring an accountant to do it. While this might help you save a bit of money, an accountant is an expense that is worth investing in as bookkeeping can be a very time-consuming task, and if you have no prior experience in accounting, you might find certain processes complicated. An accountant will be able to save you a lot of time, as well as making sure your books are all up-to-date, correct, and that your taxes are filed on time.
Use an IT Service
In the digital age, all businesses will use some form of tech or computer software to help manage daily tasks and keep records. Your business might rely on a network of computers for your staff, or perhaps you only use one or two to manage things, but either way, using an IT support service to help you keep your business networks running smoothly is key. They can provide expert advice regarding cyber-security, suggestions for certain software that you might find useful, as well as remotely fixing any technical issues you might be having with your company computers.
Make Working Remotely Easier
Over the last year, many businesses have had to adjust to having their employees work from home due to the pandemic. Even if you plan to have your staff return to the office when restrictions lift and things return to normal, you should still look at how you can make remote working easier for your teams. Whether they're on the go between meetings with clients or need to wait in for a plumber at home, making it easy for them to connect with your business network and other team members will allow them to keep working during the day even if they aren't in the office.
If you want to keep your small business running smoothly, consider the tips above and how they could help you achieve your goals.