How to Take Care of Morkie Puppies
This post may contain affiliate links or I may have received the product free in exchange for my honest review. See full disclosure for more information.
Crossbreed dogs are hugely popular, and Morkies are just one of many options for people looking for the most adorable small dogs. Considered a designer breed, the Morkie is the result of crossing a Yorkshire Terrier with a Maltese. Because both of these breeds are toy dog breeds, Morkies will be small and fine-boned, and they also make wonderful lap dogs for those seeking the companionship of a sweet canine.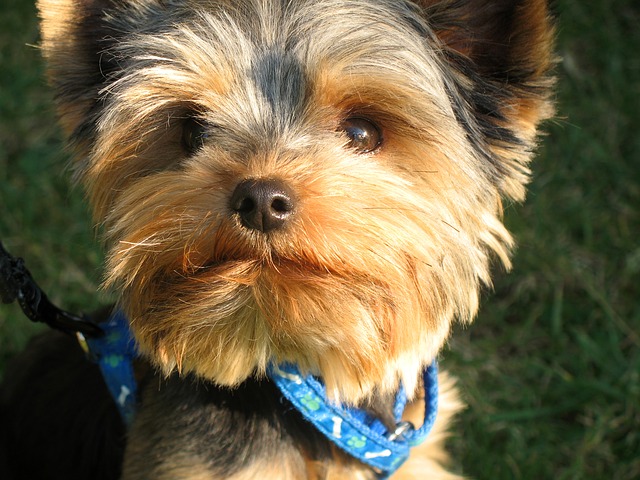 How should you take care of Morkie puppies? Continue reading for a few helpful insights.
Handle Them Carefully
First off, it's important to note that, because morkie puppies are so small and delicate, they should be handled very carefully at all times. This means teaching everyone in your household, especially young children, to never be rough with the dog. In fact, if you have small children in your household, you may want to hold off on getting a Morkie until they're a bit older and will be able to understand how to be gentle with a companion animal.
Get Your Puppy the Proper Veterinary Care
As soon as you get your Morkie puppy home, you need to make an appointment for him to see a veterinarian. Make sure your dog receives the standard canine vaccinations, including those that are required by law. Ask your vet about diet and exercise requirements, as well as grooming and other special care that should be provided.
It's also a good idea to talk to your vet about any potential health issues that your Morkie may suffer from. Because these dogs are crosses of two different breeds, there are risks for a variety of illnesses. For example, Yorkies can suffer from collapsed trachea, retinal dysplasia, slipping knee caps, and liver shunt disease, while Maltese dogs can get respiratory problems, hydrocephalus, liver shunt disease, and retinal atrophy.
In addition to proper vet care, it's a good idea to provide a warm living space where your puppy will not be exposed to cold drafts. Feed your puppy a few small meals every day and make sure fresh, clean water is always available.
Have a Dog-Friendly Area in Your Home
While you can purchase a dog crate to keep your new puppy safe while you are not home or overnight so that he doesn't get into any trouble until he's completely trained, you should also set up a dog-friendly area of your house where your puppy can run free and play.
A good way to do this is by setting up a dog fence that can serve as his own little playpen. Have a lot of toys available and always be there to supervise so your dog does not get hurt or get into any kind of trouble. It is also a good idea to set this area up on a hard floor rather than on a carpet, in case your puppy has to go to the bathroom before he is totally housebroken.
If you're in search of a Morkie, check out littlepuppiesonline.com, as well as dog rescues and shelters.