Pets are part of our families and we want to make sure we do everything we can to keep them healthy and happy. From their daily nutrition, exercise, mental stimulation and of course we can't leave out the treats. However, did you know that more than half of U.S. pets are overweight or obese? In fact, according to the Association for Pet Obesity Prevention (APOP) an estimated 59% of cats and 54% of dogs in the United States are overweight or obese. It makes it more important than ever to serve them delicious, nutritious food like "I and love and you" dog food, along with appropriate treats and making sure they get plenty of exercise.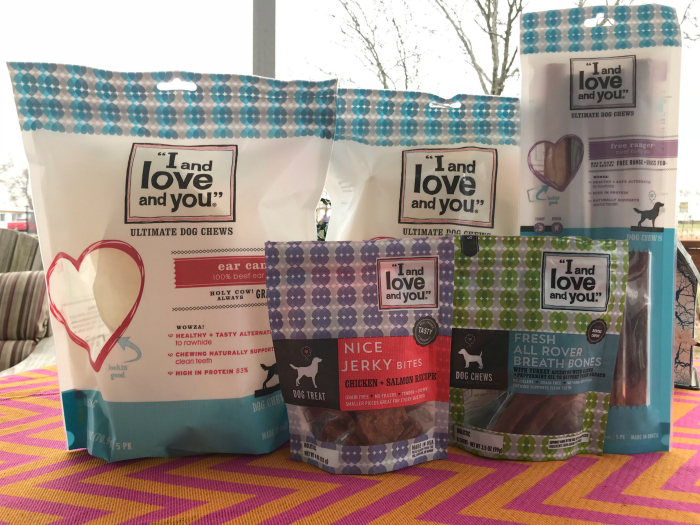 "I and love and you" offers a wide variety of healthy, nutritious foods, chews, and treats. Combine "I and love and you" with a few tips on keeping your pet at a healthy weight to ensure your pet lives a healthy, happy life.
About "I and love and you"
I and Love You makes grain free + raw food, and healthy chews + treats. Everything a well-rounded pet needs, minus a tummy rub. They're still trying to figure out how to put that in a package.
"I and love and you" Offers these Tips to Help Get Your Pet to a Healthy Weight
Just like with humans, it is essential to limit their food intake. Make sure you measure their meals. Studies show that feeding just 10 extra kibbles of food per day can add up to a pound of weight gain per year in indoor cats and small dogs.
Choose healthy food options. "I and love and you" offers grain free food and treats, all of which are formulated to include complete, whole-food nutrition. ILY's products are made with premium ingredients and nothing artificial to make sure nutrition is delivered to your pet with every bite they take. Learn more at I and Love and You.
Get moving! Take your pet for an extra walk every morning or purchase a new toy that inspires them to move a bit more. There are so many simple ways to keep your pet burning the calories it needs to in order to stay at a healthy weight.
Here's a list of some popular "I and love and you" products on the market for cats and dogs:
DOGS & CATS: 
Lovingly Simple (just launched!): For dogs & cats with sensitive stomachs, this limited ingredient kibble offers high-protein while avoiding many known allergens like poultry and beef.
Naked Essentials: Pets know pants are overrated, and that's why they love the 5-star rated Naked Essentials kibble. Grains? Fillers? Artificial anything? No way. More like real meat as the first ingredient and our Happy Tummeez Prebiotics + Probiotics to keep your pet feeling just right.
DOGS: 
Super Smarty Hearties Treats: Delicious and nutritious, they come in so-cute heart shapes and contain DHA and Omega 3 fatty acids to support healthy skin and brain development. With real salmon as the first ingredient and only five calories a pop, they're great for training or rewarding.
Puppy Starter Kit: Get your puppy started out on the right foot… paw! Puppies need more protein in their diet, so start here until they celebrate their 1st birthday.
CATS:
​Cat Can Variety Pack: Break out the can opener, human. Our carrageenan free recipes will make your cat unconditionally love and adore you. Or at least, stop giving you looks of disdain.
Max and Bella
Max and Bella have partaken up many of the flavor and varieties available from "I and love and you" for several years now. Bella's favorite treat is the Fresh All Rover Breath Bone.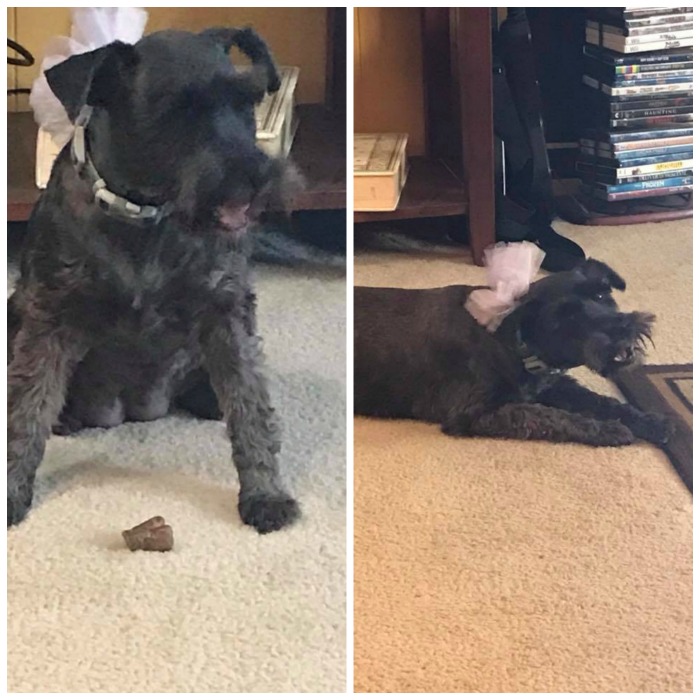 Ingredients:
Ground sweet potatoes, tapioca starch, pea starch, vegetable glycerin, water, dried yogurt, turkey, natural flavor, dry cultured skim milk, citric acid(preservative), ground cloves, peppermint oil
Benefits include:
Animal Ingredients and Nutritious Oils
No Fillers or By-Product Meals
Wheat and Gluten Free
No Artificial Preservatives, Flavors or COlors
Free of Carregeenan
Supports Dental Health
Made in the USA
Max, on the other hand, cannot wait for me to fill that food bowl each day with his delicious meal of Naked Essentials Lamb & Bison dog food.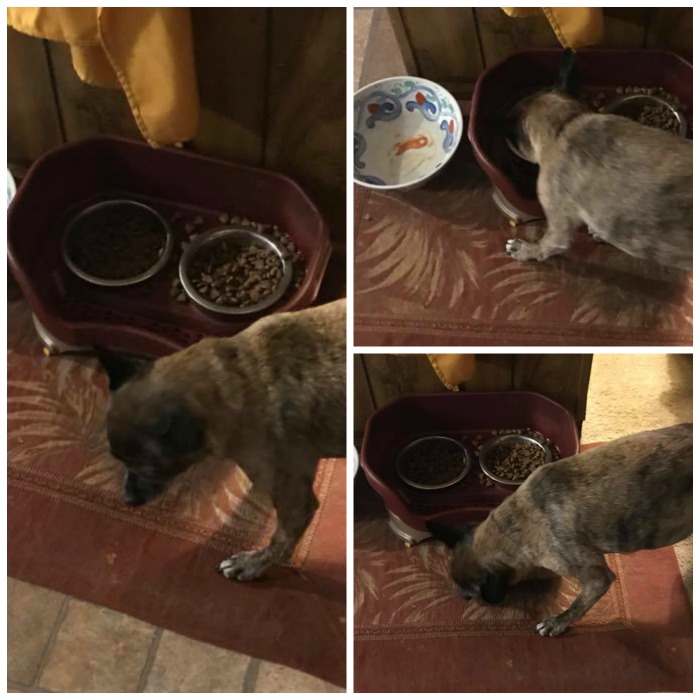 Ingredients
Lamb, chicken meal, turkey meal, lentils, chickpeas, sweet potatoes, peas, chicken fat (preserved with mixed tocopherols), pea starch, dried beet pulp (sugar removed), flaxseed, bison, potassium chloride, fish oil, chickory root, dried carrots, dried celery, dried beets, parsley, dried lettuce, dried water crest, dried spinach, minerals (zinc proteinate, iron proteinate, copper proteinate, manganese proteinate, cobalt proteinate, sodium selenite.) vitamins (choline chloride, Vitamin A supplement, Vitamin D3 supplement, Vitamin E supplement, niacin, d-calcium pantothenate, pyridoxine hydrochloride (source of Vitamin B6), thiamine mononitrate, riboflavin supplement, folic acid, Vitamin B12 supplement.) Lactobacillus casei fermentation product dehydrated , Lactobacillus acidophilus fermentation product dehydrated, Bifidobacterium thermophilum fermentation product dehydrated, entercoccus faecium fermentation product dehydrated.
Benefits include:
Real meat first ingredient
No Fillers or By-Product Meals
For all stages of life
No Artificial Preservatives, Flavors or COlors
Free of corn, wheat, soy, rice and grain
Made in the USA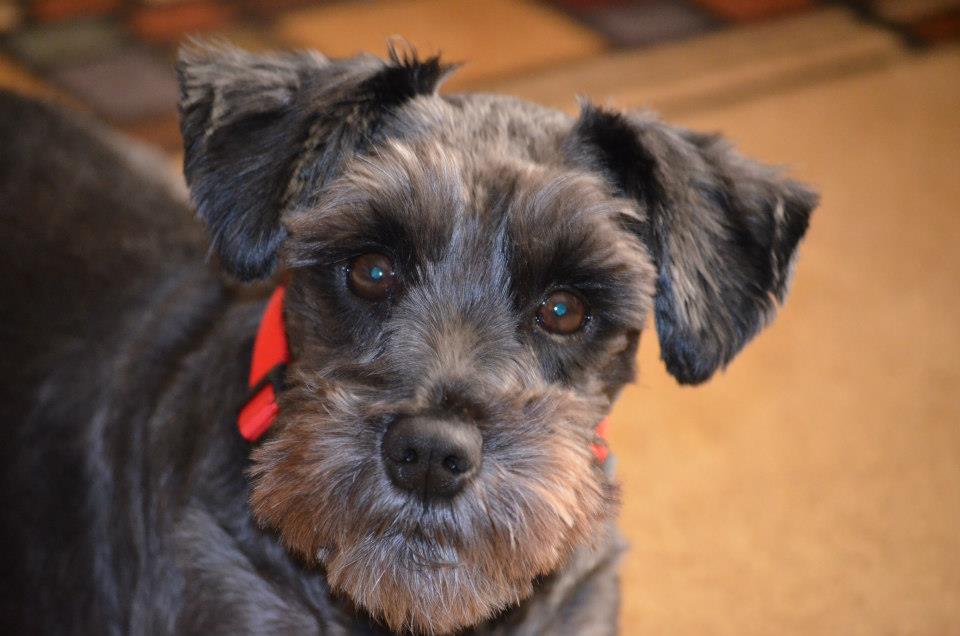 That is a face I want to keep around for as long as possible and serving them "I and love and you" helps me achieve that. If you are trying to keep your pet at a healthy weight and looking for a good nutritious dog food, treats, or chews look no further than "I and love and you"! You can visit I and Love and You for more information. Order online today, or you can also use their handy store locator tool to find a store near you.
Connect socially with "I and love and you"