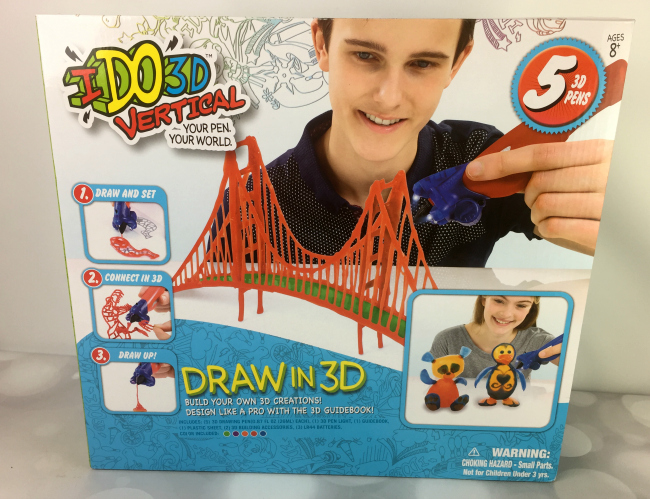 3D pens are all the rage right now. IDO3D has a great 5 pen set that you are not going to want to miss – especially today on Amazon Prime Day!  You can get this set that is normally $25 will be on sale for $19.79. This is a great savings of 20% for a really nice pen set that you and your family are going to love.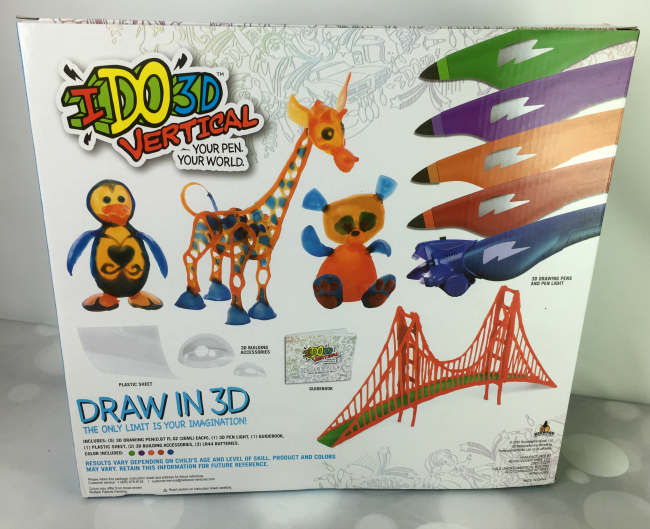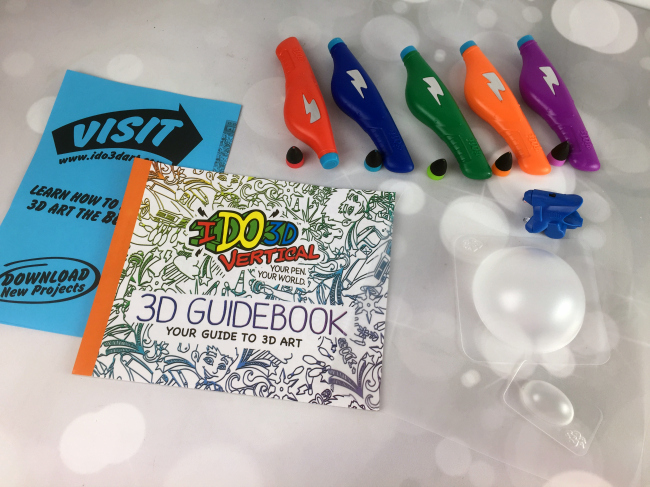 The IDO3D set uses a blue LED light and squeezable 3D pens to help you draw 3D objects! It's pretty cool that you can draw vertically, straight into the air with this pen set to create awesome things. You get 5 pens: blue, green, purple, orange and red. In the set is also a great 3D Guidebook with any ideas for things you can make, as well as a plastic sheet for drawing items, and 3D building accessories. You get everything you need to create some awesome items!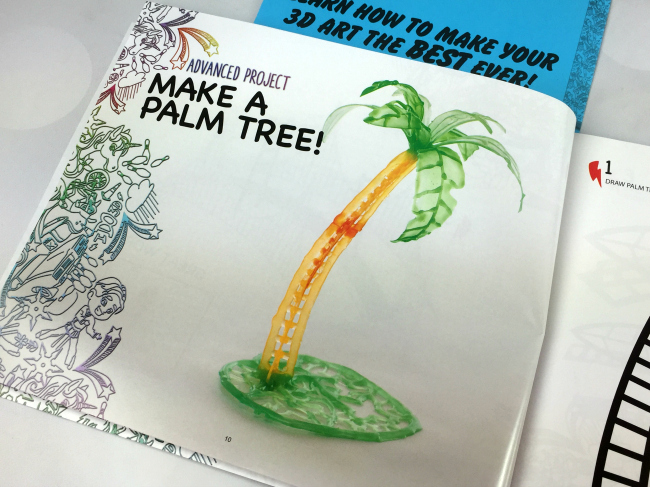 I just love that the IDO3D vertical pen set comes with the guidebook that has templates for creating a bear, bridge, palm tree, and more. This is definitely a 3D pen set that you do not want to miss out on, especially at the great price that is available just for Amazon Prime Day!