LEDNut Telescopic Flashlight with Rechargeable Battery Perfect for Camping or Home
This post may contain affiliate links or I may have received the product free in exchange for my honest review. See full disclosure for more information.
Travel and storm season is upon us and I experience power outages a lot this time of year. It is inevitable that we will have our flashlight not working at least one time during the season due to dead batteries. That is when I decided to start shopping around for a new flashlight, one that would have some staying power.
If you are looking for a great flashlight, this one is it! The LEDNut adjustable focus mini CREE LED Flashlight is great for places like your camper, your car, your kitchen, your garage and more. It is heavy-duty and extremely easy to use. I have caught myself playing around with it quite a bit ever since we received it. It is not too big, not too heavy and the price on Amazon will blow you away considering it comes with a rechargeable battery, can you imagine the savings and stress-free feeling of not grabbing a flashlight with dead, disposable batteries? Trust me, it is great.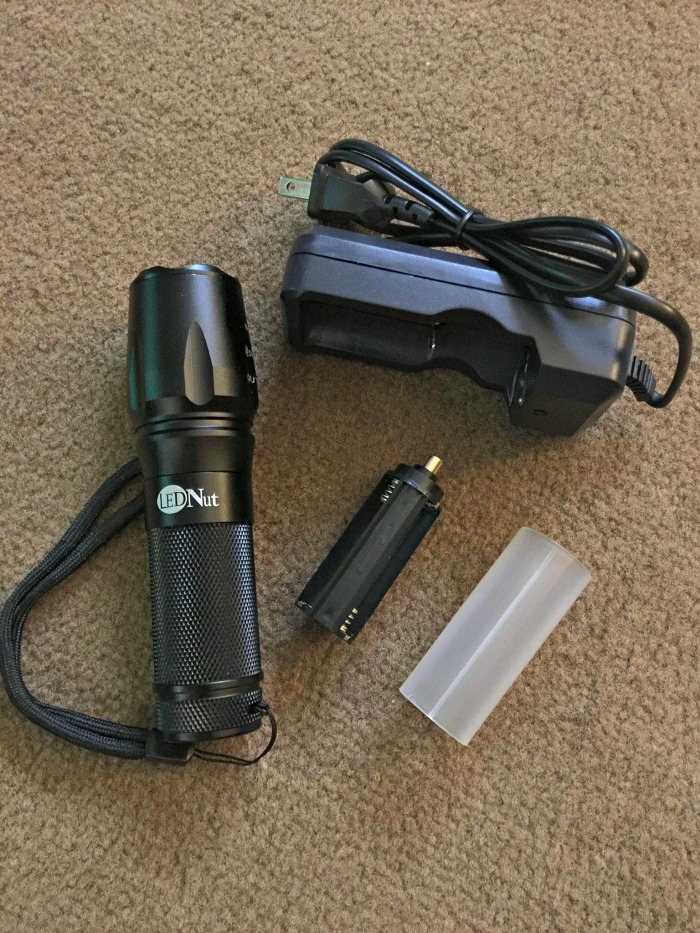 The telescopic feature makes it nice if want a smaller, dimmer light for reading and such. You can easily push it back into place for a brighter, stronger light and use anywhere. For storm seasons, this is perfect for power outages. This is the first flashlight I have personally received that comes with a recharageable battery which will save tons of money on disposable batteries.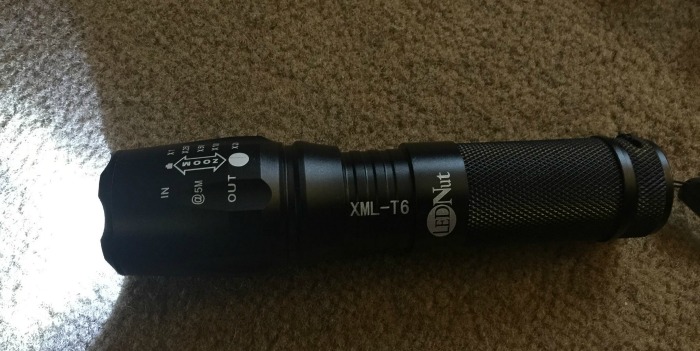 Be sure to check out the price of the LEDNut Flashlight on Amazon and order one or several for many areas of your home and leisure vehicles. If you are a Prime Member, you can save even more with free shipping when you purchase the flashlight.
Comment below with your thoughts. Where would you keep this trusty flashlight?