If You're Planning to Frequently Hit the Road with Your Pup, Stick to These 8 Tips
This post may contain affiliate links or I may have received the product free in exchange for my honest review. See full disclosure for more information.
Ever considered taking your dog out on a good, ol' fashioned road trip?
While some might think such an adventure sounds like a blast, others might be having second thoughts.
And rightfully so. Some dogs can be great companions and act well-behaved for frequent travelers, but in most situations, it takes some careful planning to make a dog-friendly road trip a reality.
Interested in taking a stress-free vacation with your pup in tow? Here are eight tips and points to consider in order to make it happen. Bear in mind that every dog and family are indeed different; however, sticking to these principles can help make your trek less of a hassle as you avoid any potential what-if scenarios.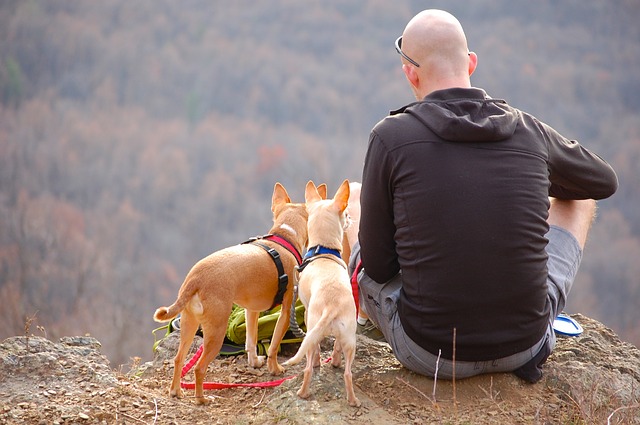 Know When to Leave Them Home
First thing's first: there may very well be situations where bringing your dog along just doesn't make sense.
What sort of trips are we talking about? For starters, consider how it could be uncomfortable or potentially selfish to bring a dog along on a trip where you're…
Traveling alone for an extended period (think: you can't leave your dog by itself for any significant length of time)
Spending the bulk of your time out and about (think: theme park vacations)
Traveling a particularly long distance or on a time-sensitive trip
Dealing with company or accommodations who are less-than-friendly to dogs
As such, don't feel bad if you need to hire someone to take care of your dog where it's a dog walker, boarding center or a pet-sitter you know personally. Doing so might be your best bet to ensure your pet is happy and you don't stress out on the road.
Acclimate Them with the Car
The more often your dog gets to spend any sort of time your vehicle prior to a trip, the better.
Smaller breeds such as terriers typically do pretty well as they can fit safely in just about any car. Meanwhile, larger breeds might have difficulty finding their footing or have an awkward time getting comfortable.
If you can fit a crate or bed into your vehicle, you're probably golden, but it still might be worth your while to do some "trial runs" on shorter trips to make sure that the open road at high speeds doesn't totally freak your dog out.
Be Prepared for Frequent Breaks
Don't be surprised when your dog starts to bark for seemingly no reason. To avoid distracted driving and keep them comfortable, it's best to take breaks every hour or to keep everyone's stress levels to a minimum.
As such, you should to tack on some extra travel time to your schedule and plan accordingly. When in doubt, it's best to just stop to let them do their business more often than not.
Keep Them Hydrated and Cool
Especially during the summer, the heat can be particularly brutal on dogs in cars. For safety, bringing along some bottled water and a portable dish is a smart move. Also bear in mind that you might need to readjust or blast your air vents to make sure their bodies are at a comfortable temperature.
Never Leave them Unattended in the Car
On a related note, overheating can quickly become lethal for dogs. This is why traveling alone is difficult if you're in a situation where you're thinking above leaving a dog in the car.
Even in a matter of minutes, car temperatures can rise by tens of degrees with the windows down. Granted that leaving dogs in cars unattended isn't technically against the law in all states, it's incredibly dangerous and looked down upon for good reason.
Do Your Homework on Pet-Friendly Hotels, Resorts and Campgrounds
Just a quick tip, make sure that you confirm that anywhere you might be staying is indeed pet-friendly as policies can be outdated online. Even if you have to pay a premium, you'll have some peace of mind knowing that the staff will be okay if your dog barks a bit during your stay.
Time Your Vacation Activities to Perfection
Again, you shouldn't take your dog on a trip if you're going to be gone throughout the day. Doing so could cause separation anxiety and a potential tantrum.
You should strive to break up your day in such a way that you can stop at your hotel in-between meals for a check-in and a walk with your pup. Doing so can make a huge difference for your dog's well-being.
Make Sure They're Trained
Finally, consider that there's some base level of expectation for how much your dog should be trained prior to travel. For example, your dog should be house trained (and gone through crate training as a puppy) as well as not exhibiting any destructive behavior (tearing up furniture or paper, for example). Until they've reached this point, it might be best to leave them home.
There's no denying you can have a great vacation alongside your furry best friend: it's just a matter of planning things out. By sticking to the tips above, you can set yourself up for a vacation to remember that your dog will enjoy, too.