Illuminate your Home with Philips Hue GO & NetGear Nighthawk Router Available at Best Buy #BBYConnectedHome
This post may contain affiliate links or I may have received the product free in exchange for my honest review. See full disclosure for more information.
Times are really changing and things are evolving faster than ever before. Some homeowners I know have their house fully connected and can control most everything with their computer, laptop, tablet or even their phone.  Gone are the days of remote controls, and in are the wireless, connected homes with lights, garage doors, locks, cameras and more that can all be controlled from the touch of your phone.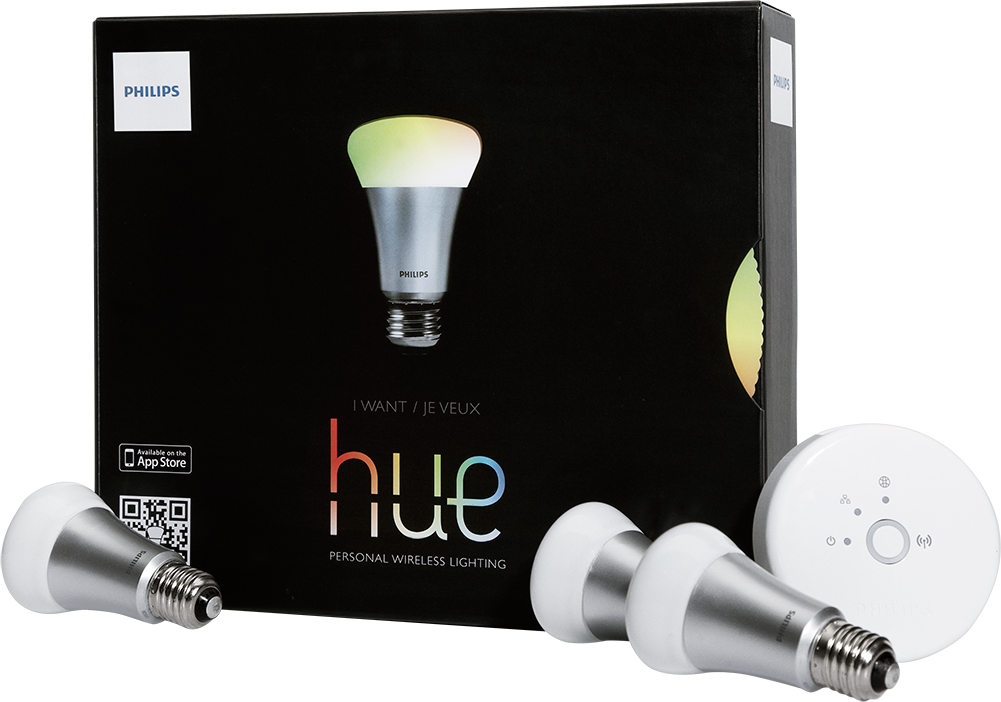 One of my first and favorite ways I have connected my home is with the amazing hue lights from Philips.  When set up in throughout my home and connected with the Netgear Nighthawk router, my home has become the talk of everyone that comes over.  They love the idea of being able to control the lights remotely and changing colors to match the ambiance and setting of the mood.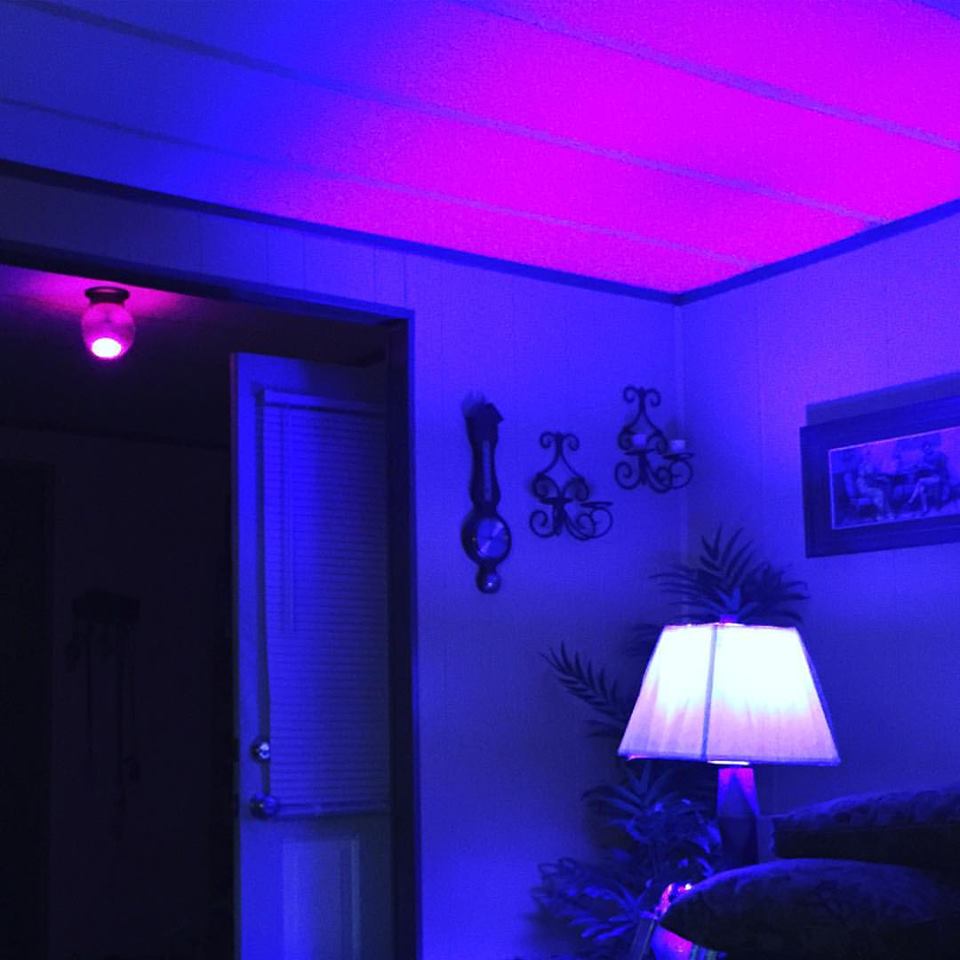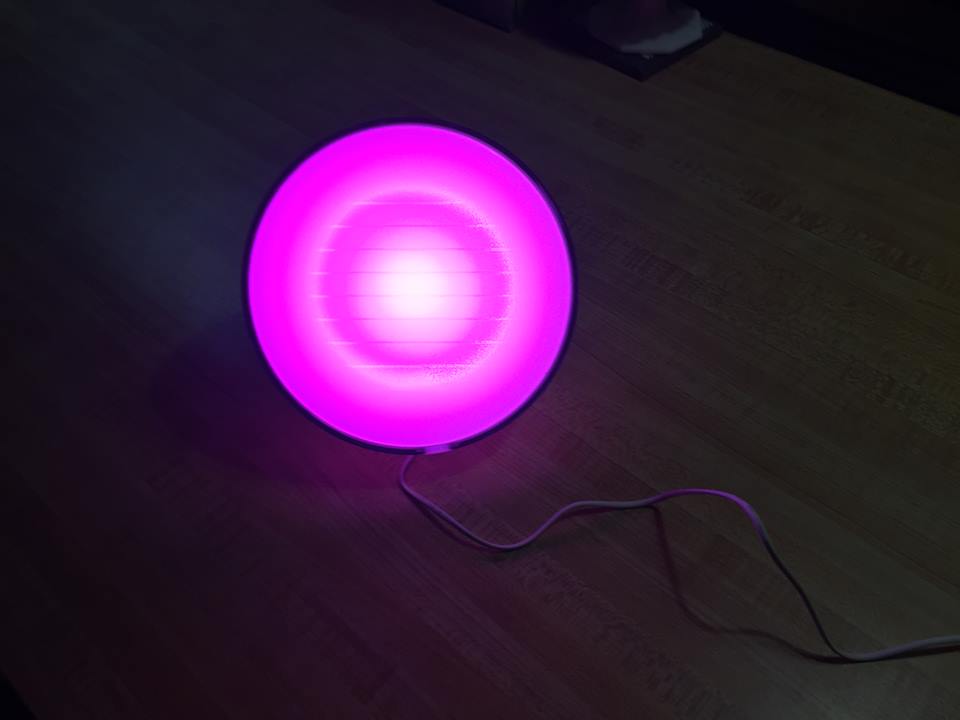 Experience a new world for home lighting and transform the way you use light by adjusting colors, timers, alerts and more from your phone or mobile device. The bulbs, accessory lights and bridge work with your Wi-Fi to let you create mood-setting color schemes, or enjoy the right light setting for reading, relaxing, concentrating and much more. You can also easily maintain an automatic schedule while you are on vacation, giving the sense to outsiders that you are still home.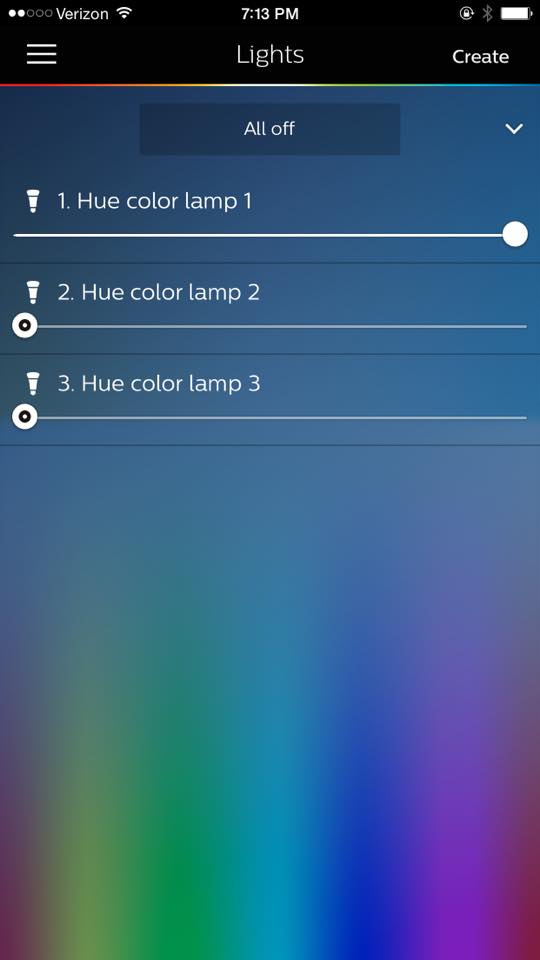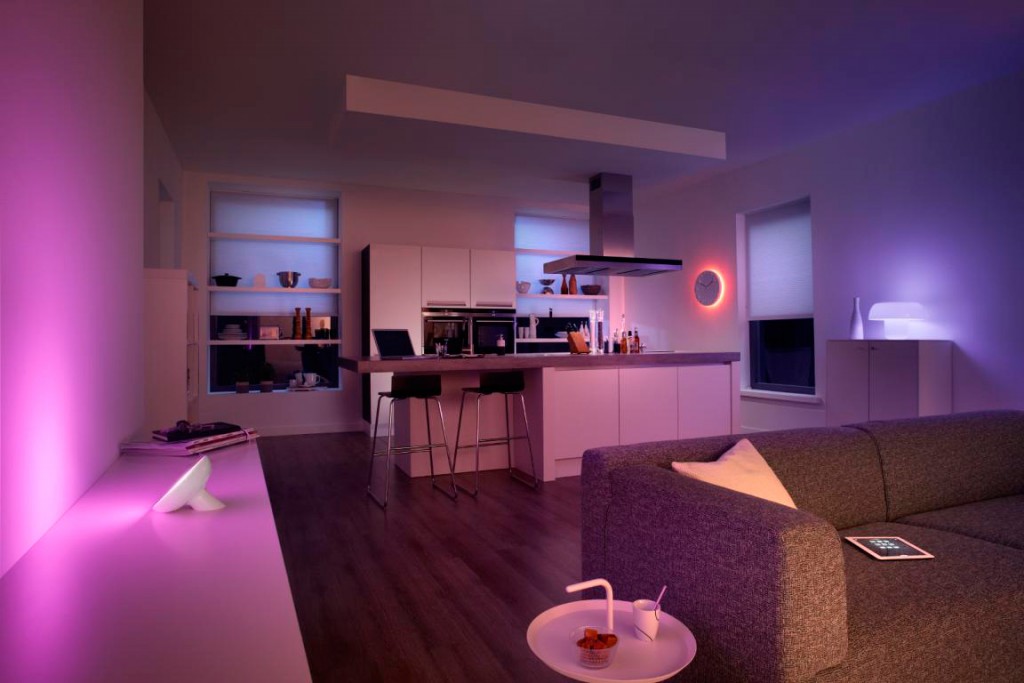 The new Philips hue White and Color Ambiance Starter kit (former generation 1 starter kit with improvements) has some amazing features, including:
Works with Apple HomeKit (iOS users) so you can control your lights with Siri voice control on your iPhone. Turns your existing hue lights into HomeKit controllable lights and discover exciting new use cases through 3rd party homekit apps that also control door locks thermostats and more.
Also OpenHome certified, so you can create your own ecosystem
Installs easily, the A19 bulbs have been upgraded from 600 to 800 lumens, providing brighter light
The hue Go is a portable, completely wire free smart light that offers a lot of versatility for any lighting need
Take it or put it anywhere: plug it in or carry it with you with up to 3 hours of rechargeable battery life
Although Hue go is not waterproof, it is designed to withstand high humidity.
Control your way – with the on/off switch on the light, or via the hue app (hue bridge required)
Use it as personal reading light in a dark room, create bright lighting in a room with little existing lighting or no electrical outlets, use it as a kid's night light, or take it outside to provide ambience on the patio
hue Go helps you to wake up fresh and energized in the morning with deep dimming. The gradually increasing light intensity gives you the feeling you are waking up from sunrise – gently and naturally
Offers 5 patented "natural dynamic effects": Cozy Candle, Sunday Coffee, Meditation, Enchanted Forest, and Night Adventure. Each dynamic effect has its own mix of colors to set the right mood.
Simply connect it to your Hue bridge (available separately, but included with A19 the starter kit)
The one thing that brings all of my connected home together is the amazing Nighthawk router from Netgear. The Netgear® Nighthawk™ DST Router is the Ferrari of routers. It is extremely powerful and has enabled me to connected everything in my home.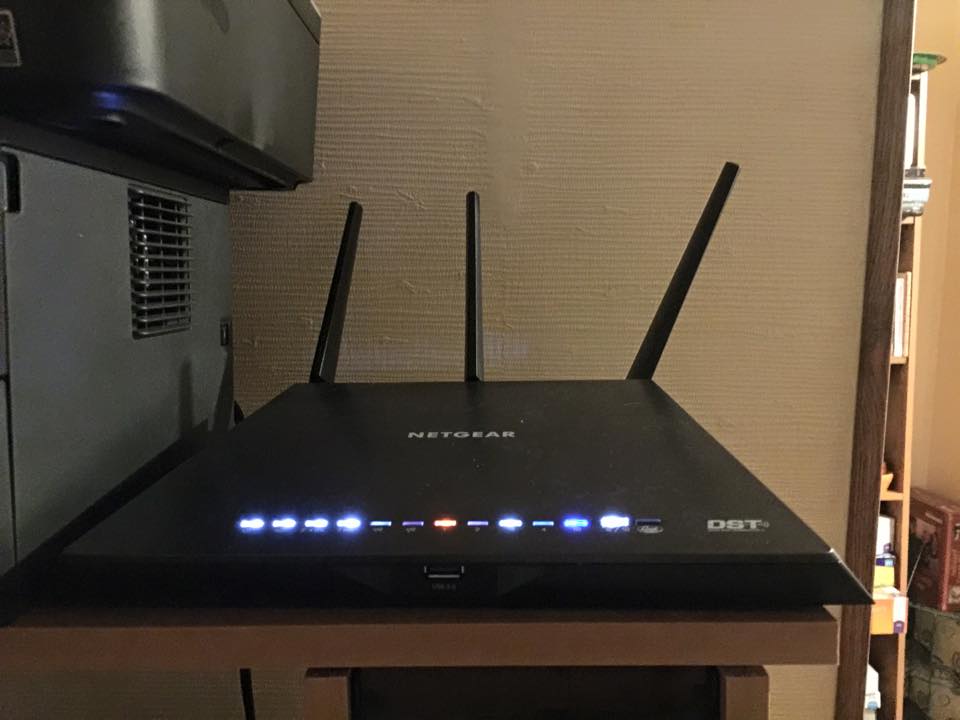 Netgear® Nighthawk™ DST Router and DST Adapter with Geek Squad included – new and exclusively at Best Buy!
This is a brand new router that was exclusively developed between Netgear, an industry leader in the networking world, and Best Buy, to help provide consumers with an easy, all-in-one solution to support their home's connected devices. As the number of Wi-Fi dependent products increase in a home – the average US household has 7 "connected devices" – from smart phones (often several in a home), to tablets, to laptops, to computers, and Wi-Fi printers, this puts a strain on the home's network, especially the router. With the interest in online gaming and 4k TVs, connected devices such as smart thermostats, plus the need to stream shows from Netflix or hulu, it places even more demands on the network. Many households may experience slow Wi-Fi, dropped calls, or experience "dead zones" – which could be improved upon with an "AC" router, Wi-Fi extenders and expert help.  Features include:
The AC1900 comes with one DST, or "Dead Spot Terminator," adapter – to eliminate your Wi-Fi dead zones; place it in an area where you get little/no reception, to improve Wi-Fi access. Additional adapters can be purchased for other dead zones.
This high-performance router was built to support 10+ connected devices – you can also prioritize devices for streaming videos or music, and included advanced features for lag-free gaming
See additional fact sheets for both the Router and DST adapter
Best Buy makes it easy with this new high performance Wi-Fi router, which includes a Wi-Fi extender and Geek Squad Set Up and Support via phone & web, for one full year.
The Geek Squad service via phone & web allows customers to call or get help 24/7 whenever they want, vs. the need to schedule an appointment.
Another one of my favorite features with the Netgear® Nighthawk™ DST Router is the Add-on DST Adaptor.  I have this connected at the other end of the home, that gives me FULL WiFi power throughout the entire home!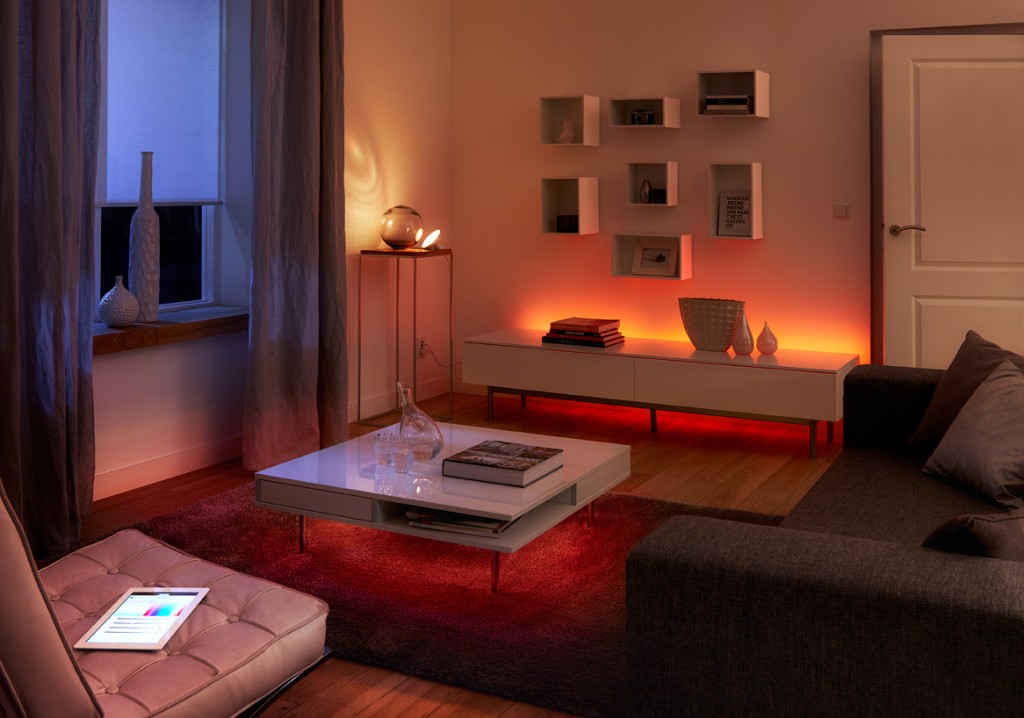 The Netgear® Nighthawk™ DST Router comes complete with Geek Squad support to help you get fully installed and set your home up to get fully connected. All items are available exclusively at Best Buy and are on shelves now! Be sure to add these items to your wish list this holiday season to get your home fully connected.
Disclosure: The reviewer has been compensated in the form of a Best Buy Gift Card and/or received the product/service at a reduced price or for free.