Immunize This Fall Season with Superior Source Vitamins
This post may contain affiliate links or I may have received the product free in exchange for my honest review. See full disclosure for more information.
Vitamin SUPER Sale: 25% OFF at iHerb
Fall is the time when the leaves are changing color, the air is getting cooler, the holiday season is now upon us. It is also the season that we seem more susceptible to flu and cold. Get ahead of the curve with re-immunizing your body to prepare for what's ahead, this would include incorporating products and vitamins from Superior Source Vitamins. Now is the best time to stock up as there is a great sale on them at iHerb: 10/31 to 11/7 with Discount Code: IHSPS25.
Superior Source has a wide array of healthy vitamins and products for your family, both younger and older and is an excellent way to help support your immune system and well-being. Taking Superior Source Vitamins is easy because there are NO PILLS to SWALLOW!
Our "Superior" Supplements contain NO GMOs, Added Sugars, Excessive Fillers, Artificial Colors or names you can't pronounce – just the way nature intended!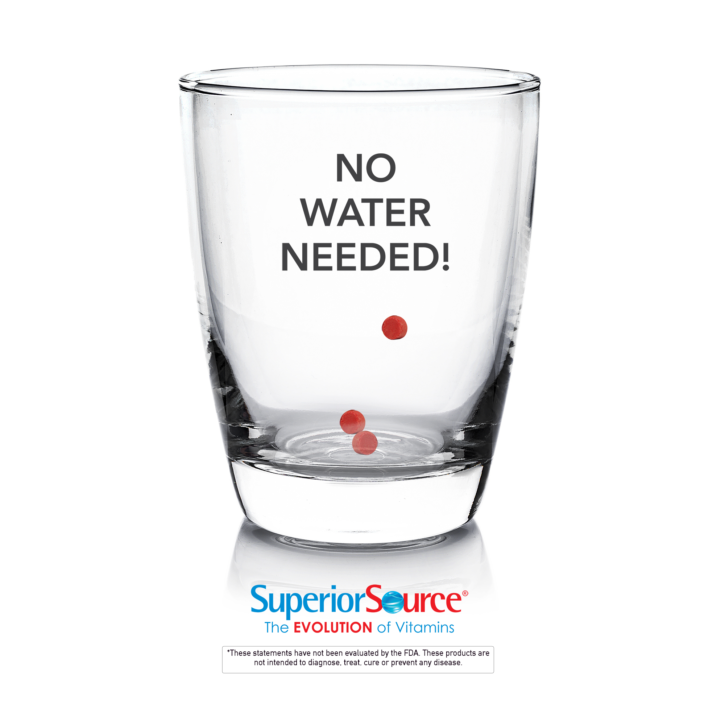 With over 120+ vitamins to choose from, there are vitamins for everyone, young to old and every need. Best of all, Superior Source Vitamins are MicroLingual® with "Under the Tongue Technology" that works fast, as they are quickly absorbed into the body, dissolving in seconds – NO pills to swallow! By swallowing supplements, as much as 50% of the potency is lost in the high acid environment of the stomach.
No pills to swallow – dissolves in seconds
GMO Free & NO Added Sugar
90% smaller than regular vitamins
No binders, fillers, dyes or preservatives
Only 3 clean ingredients
Over 120+ vitamins to choose

November Fall Health Highlights:
Read more below about the benefits of each.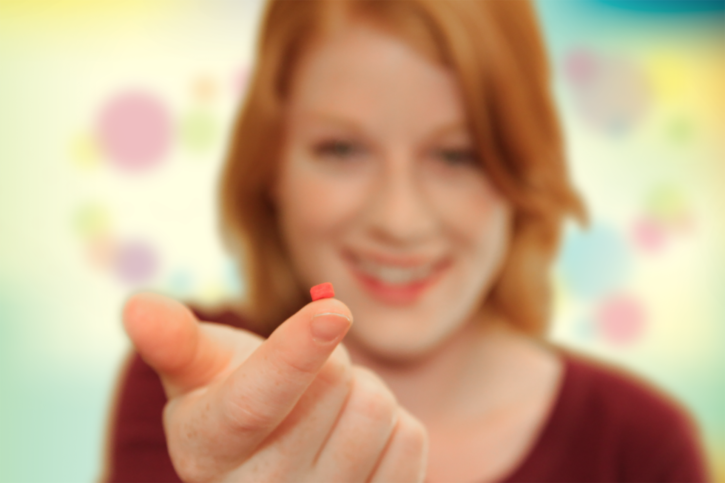 Advanced Zinc
Zinc is an essential mineral required by more than 300 enzymes for the support of multiple systems and functions in the human body. In addition, studies have indicated that zinc promotes recovery from the common cold and related symptoms. Our Zinc tablets are formulated with vitamin D3 as added protection for your health.*
Vitamin B12
No Shot B-12 Instant Dissolve MicroLingual® Tablets go to work fast, under the tongue. This concept is critical for B-12 supplementation. With regular B-12 supplements, as much as 50% of the B-12 potency is lost in the high acid environment of the stomach. Our B-12 formula with B-6 and folic acid plus D3 is specifically formulated and manufactured to provide the maximum essential nutrients for the support of the heart. Vitamin D supports bone and dental health and promotes healthy muscle tone. Includes Cyanocobalamin 1000 mcg Vit D 1000 IU – Active B12 Supplement Sublingual.*
Vitamin C
Balance B-Complex with Extra Folic Acid & Biotin is a combination of nutrients that helps to protect the body from symptoms of stress, promotes healthy emotional balance, supports the optimal functioning of the heart and cardiovascular system, maintains healthy skin and muscle tone, enhances nervous system function and supports the immune system. Biotin helps to maintain healthy blood sugar levels and enhances the strength of nails and hair.*
Multi Vitamin
Our One Daily Value Multi-Vitamin contains 100% of 11 vitamins and nutrients your body needs for optimal health, including B vitamins for energy metabolism as well as Vitamin C and A for antioxidant protection and immune support.*
Extra Strength Vitamin D3
Vitamin D works in conjunction with calcium to promote the development and maintenance of strong bones and teeth. Our Vitamin D products are D3, the finest source of Vitamin D available.*
Just Women Iron
Superior Source Just Women's Iron helps maintain optimum levels of iron in women. Ferrous fumarate helps restore iron levels in the body when levels are low. The ferrous fumarate salt may help reduce the chances of getting gastro-intestinal problems which are sometimes associated with other iron salts.*
Mushroom Infusion Powder: Immunity
Combining modern science with traditional medicine; formulated with 1.5 grams of beneficial organic mushrooms (Turkey Tail, Reishi & Chaga) and other nutrients & ingredients known to support the immune system. Made with balanced levels of critical vitamins and minerals, including Vitamin C, Vitamin D, Zinc and Elderberry extract, to support a healthy immune system, plus clinically researched herbs and antioxidants for superior protection.*
Stock up NOW at iHerb. While Supplies Last!
*These statements have not been evaluated by the FDA. These products are not intended to diagnose, treat, cure or prevent any disease.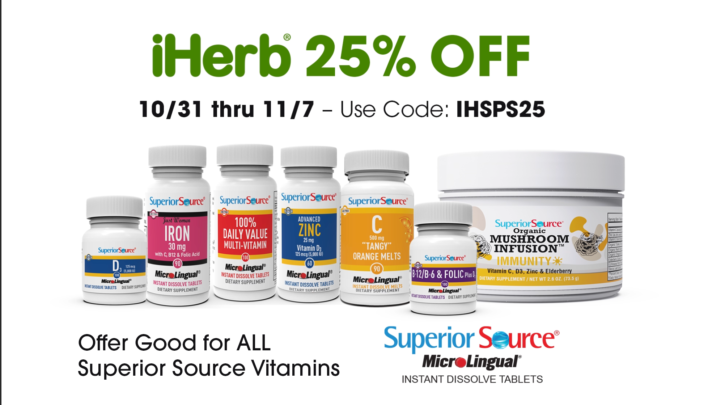 Where to Find Superior Source Vitamins:
Your entire family will love taking Superior Source MicroLingual® supplements and you will love knowing it is helping keep everyone healthy! You can find these MicroLingual® vitamins and all Superior Source Vitamins at major retailers including iHerb, Lucky Vitamins, Amazon, CVC4Health.com and others listed above. Also be sure to use their handy store locator tool to find a retailer near you.
Connect socially with Superior Source
---
Superior Source Prize Pack GiveawaySponsored by Superior Source and Hosted by It's Free at Last
ENTER TO WIN!
One reader will win a SSV Vitamin 7-Pack! ($100 Value)
Includes 7-pack of products pictured above!*
Giveaway ends 11/14/22 at 11:59 pm ET!
Open to US residents 18+ and older.
Enter using the Rafflecopter form below.
*Disclaimer, if you have one a Superior Source Vitamins Giveaway within the last one (1) year, you are not eligible to win this promotional giveaway.
Be sure to return tomorrow to complete the daily entries!
Good Luck!