Instant DIY gift ideas for Moms
This post may contain affiliate links or I may have received the product free in exchange for my honest review. See full disclosure for more information.
Moms always hold a very special place in our heart, and what better way to make her feel extra special than giving her something special created with your own hands, as moms appreciate the little thing called effort that will surely make her day. Speak from your heart and pull out the DIY supplies to activate the creativity in you. Even if you don't consider yourself crafty, the DIY kits at hobby Lobby relieves your stress with great offers of up to 40% off on art supplies using the Hobby Lobby coupon codes.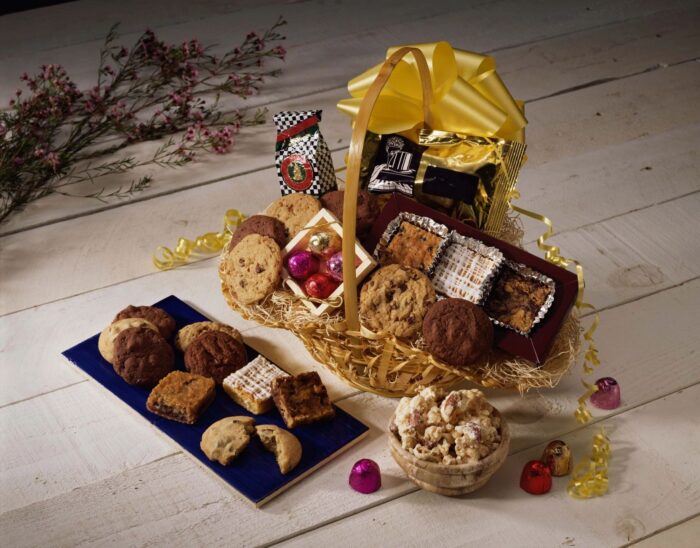 While you are waiting to figure out the perfect gift for your mom, get your craft supplies in order to make the DIY birthday card come to life.
Your mom has always loved your creations, no matter how old you are, so unwind yourself and add the personal touch to your creation if you have the artistic skills. Drawing Art materials can be bought from Hobby Lobby at half the price, as the store has a plethora of options to choose from. The best thing about a handmade card is you can customize as per your mom's preferences. So, paint your way to bring out the artist in you with a piece of paper, colored pens or markers to write your sweet thoughtful message which she will cherish for life.
Jewelry making is fun, and affordable with a fashionable end result, and a great gift, and your mom would never want to take these cute bracelets off. These days one can get beautiful beads at any craft store, with the simple strings and closures that you require to make a bracelet. Michaels offers a very good collection of art and craft supplies and some of the most exciting coupons and deals with 20% off on all regular prices purchases. Yet another store where you can check is Joann, where you can shop for your craft and art, jewelry supplies and can snag a deal of 50% off on Jewelry kits using Joann coupons.
No matter what the occasion, homemade candles also make a wonderful gift and easier to make.
Candle-making is balancing the right mix of material, and with the right tools, and the background on selecting the right wax, wick, containers and scent, you can master the skill in no time. A homemade candle with your Mom's favorite scent will definitely make her smile even wider. Candle molds come in different shapes and sizes, and are easily available at the craft supplies store. Joann has a wide range to offer with 20% off on sale and regular priced items.
Glitter candles are very simple to make and the holographic spangle glitter is easily attainable from the Hobby Lobby store at 40% off using a Hobby Lobby coupon in just about every color, so you can use your imagination to add a sparkle to your creative instincts.
Believe it or not, Mason jars are the most versatile item in your house. The usage of these jars are not just limited to stuffing. Let your imagination run wild where you can create your own ways to utilize these jars. You can make a tissue holder, or paint the Mason jar with chalkboard spray paint & once dry write a sweet message for your mom with a chalk marker and use it as a multipurpose jar. A.C. Moore, the American Online retailer offers great discounts and promotions in Mason jars crafts, plus many more.
Another great idea is the Mason jar planter for garden lovers. Does your Mom have a green thumb? Take her collection of herbal plants to the next level, and your mom will thank you for this when she gets this fresh regular supply of herbs in a jar as a gift.
A new home for your treasured gems that is something cute & functional, is so easy to make and a perfect affordable gift to harness your mom's rings & earrings. Grab some polymer clay which comes in a multitude of bright colors to stretch your imagination. The clay is extremely strong and stays soft until you bake it. Roll it out and coil them around each other, flatten them with a rolling pin, and then bake it. Use your mom's favorite colors, and she is sure to adore it.
Paper flowers are creating quite a thunder as they last long without losing their charm, beauty, and odor. You don't have to be an art & craft expert to shape these gorgeous flowers at home. All you need is a few cupcake wrappers and colorful straws. Form the way to make it look like a carnation. Once that is done glue the wrappers onto the straw to form the desired shape.
Add some personal touch to your mom's pot collection with your kind of gift. The little terracotta pots will turn out so good and one can make 3-4 customized versions from the cost of one decorative planter. Gather all the material like Terracotta pots, (Can pick them from Home Depot or Hobby Lobby) painter's tapes, Rubber bands, Paint brush and foam brush. (BJ's has plenty of fantastic options for all your art & craft supplies, and the store is known for their low prices, and wide collection) Paint them with a base color (The sky's the limit here) and then add fun accents and other details for a finished touch.
A great way to get started and pamper your mom is by gifting her with a homemade Body scrub. They are the perfect gift option which takes just about half an hour to make and won't even cost a fortune. Ingredients include 2 and a half cups of Raw sugar, ¾ cup of granulated white sugar with 4-5 tablespoons of vanilla extract. Mix all together and convert them into a beautiful heart embossed jar which can be bought from hobby Lobby at a discount of 40% off @ $10.80. This can be painted as per the color of your choice. Add a Bow to this jar filled with adoration and watch her face light up.
So this year think outside the flower box and create something that will make your mom's heart flutter with joy and make her feel treasured each and every day with these gift ideas she deserves.