All In Bloom: 7 Lovely Flowers to Grow In Your Garden
This post may contain affiliate links or I may have received the product free in exchange for my honest review. See full disclosure for more information.
Almost everybody loves flowers; no one can contest that. Flowers are unparalleled for inciting emotions. We become loyal subjects to their beauty for their wide variety of colors, shapes, and smells. Having the ability to capture our attention in a heartbeat is what makes them iconic as ever!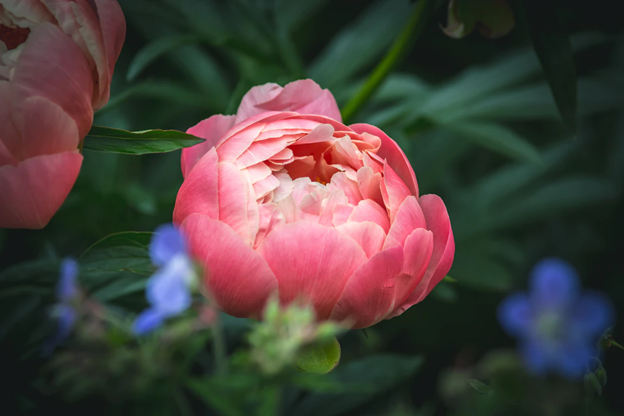 Wondering what to add to your collection of blooming flowers in your garden? Let us help you. Treat yourself with nature's finest: here are some of the loveliest flowers you can grow in your backyard. It's planting time!
Peony Tulips
If you've been dreaming of growing an attractive flower in your garden, peony tulips are an interesting variety of flowering plants. Often mistaken as a peony, peony tulips grow into a round-shaped flower with multiple ruffled petal layers. What a perfect way to start our list!
Double late tulips, as the name suggests, this flowering plant blooms in the latter part of the spring compared to the other genus members. Visit our site above and learn how to grow this peony-like beaut!
Dahlia
Growers grow this flowering plant for their striking flowers. Sun-loving dahlias are cultivated from tubers. This flowering plant comes in a wide array of colors except for the elusive shade of blue. You can grow them for at least one foot tall or more. Dahlias' sizes range from bitty pompoms to splendid dinner plates. What a bargain!
Take note that this flowering plant doesn't tolerate frost that well. It is preferable to place them in a place where sunlight is abundant. Well-drained soil is also a must in growing dahlias. If maintained well, expect to see dahlias bloom during midsummer. An eye candy, indeed.
Sunflower
This flowering plant is, indeed, a crowd favorite. Sunflowers are highly preferred not only by gardeners but also by the vast majority of birds and wildlife. They generally flourish from seeds and can reach a towering height of 10 feet! Be sure to put these flowers in a sunny location. Sunflowers do cherish following after their sunshine.
Once a sunflower starts growing, it can now tolerate tough weather conditions. It won't need much maintenance from you. Sunflowers are one independent being. They also thrive well in any soil as long as it's not waterlogged.
Rose
Hail the Queen of the garden! This flower is deemed the most popular flower in the world. Roses come in many different shapes and colors. Who doesn't know about roses, anyway? They sure are a force to be reckoned with when it comes to the world of visual design and perfume scents.
Ideally, roses have to be under the sun for six straight hours. It is best to plant them during the spring or right after the last frost. Planting them during early fall is a good option too. This way, its roots have enough time to ground themselves before everything goes dormant during winter.
Hydrangea
A garden stalwart that is perfect for growing during summer, hydrangea's flowers come in different sizes and forms, ranging from mopheads to lace caps. Consider deadheading them regularly if you plan to grow one. This process encourages more growth and bloom for the growing seasons to come.
Though some varieties of it have high heat tolerance, Hydrangeas prefer not much sun. A little morning sun and afternoon light will do for them to grow beautifully. Make sure to add compost to enrich the soil you're planting them in. They do love a fertile place to thrive in.
Wisteria
Giving you the illusion of entering the Garden of Eden, wisterias in full bloom is a sight to die for. Though some varieties of them have a roughie reputation when it comes to gardening, wisterias can brighten the mood of your backyard if maintained well.
It is best to plant a wisteria between October and April. If you choose to cultivate them in containers, you have the liberty of planting them any time of the year. Growing them in fertile and well-drained soil will give you better results.
Gardenia
Gardenias are one of the best flowers to be given as a gift. You can find these flowering plants in a vast number of colors. Gardenias originated first in China and are now grown into different parts of the world.
They grow best under morning light and afternoon shade. But, even though gardenias prefer to be put in a well-lit location, you might not want to expose them to the sun too much during warmer months. Gardenias buds may fall off, or their leaves might get scorched if it is too hot.
Takeaway
Have you decided on what flowering plants to add to your garden yet? Indeed, gardening is a never-ending process. You will always find yourself wanting to improve your space as often as you can. Of course, you only want what's best for your blooming pals!