Just because it is warmer outside doesn't mean I am going to give up my morning cup of coffee. No matter what the temperature is, I always enjoy a flavorful cup of coffee in the morning to get me motivated and my day started just right.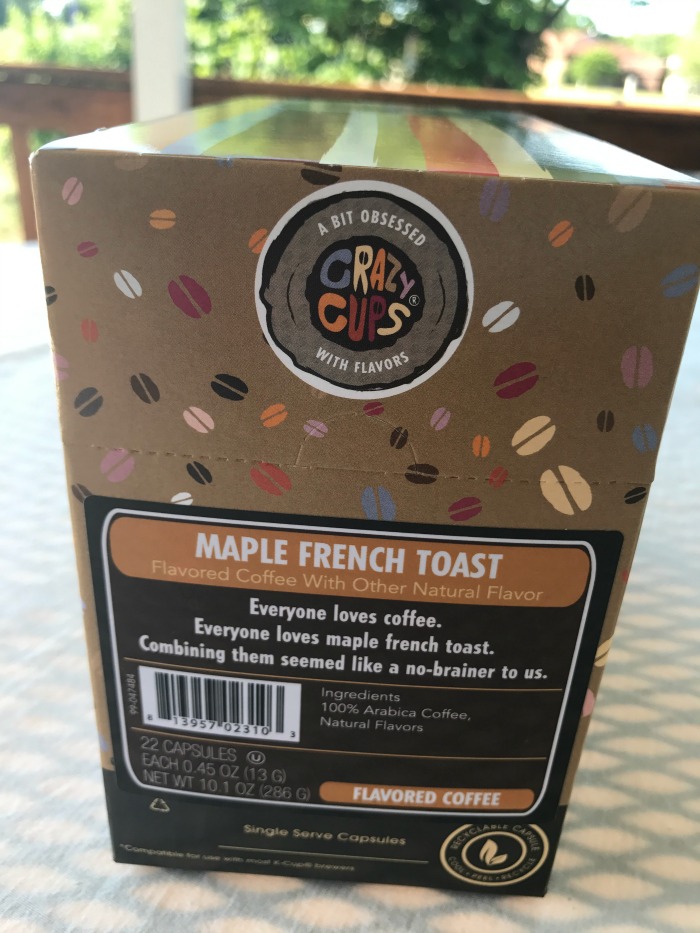 Are you ready for this month's featured flavor from Crazy Cups? Enjoy breakfast with a rich sweet and savory cup of Maple French Toast coffee from Crazy cups. This is, by far, one of my favorite flavors I have tried to date. I have even brought the box into the office for others to enjoy and they LOVE IT!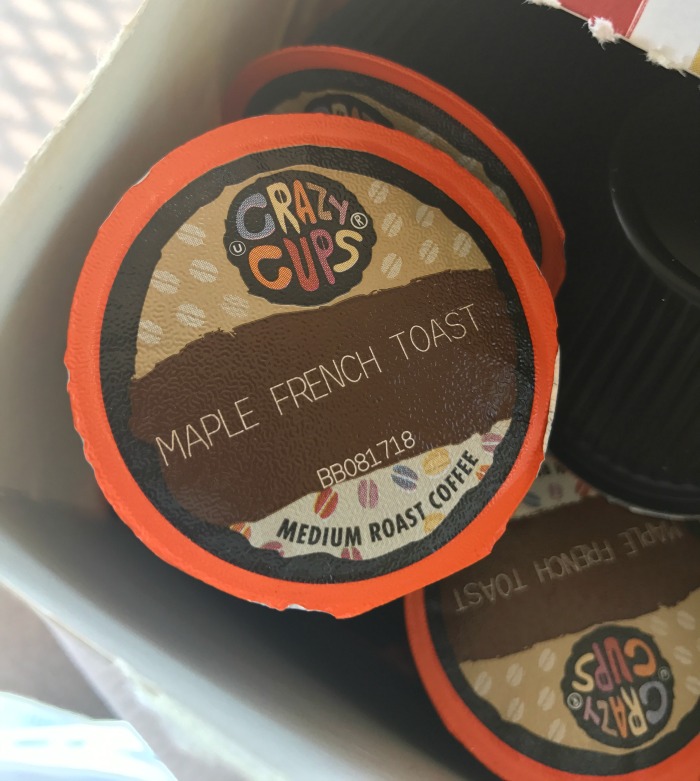 Crazy Cups coffee is made of 100% coffee and artificial flavorings. They are sugar free, nuts free, no sweeteners, gluten free and they are KOSHER! In addition, their single-serve coffee capsules contain 35% more coffee than other brands. These delicious coffees offer bold aroma and are just as amazing for iced coffee as they are hot coffee! And, Crazy Cups are compatible with our Keurig brewers (other than the Keurig 2.0 brewer).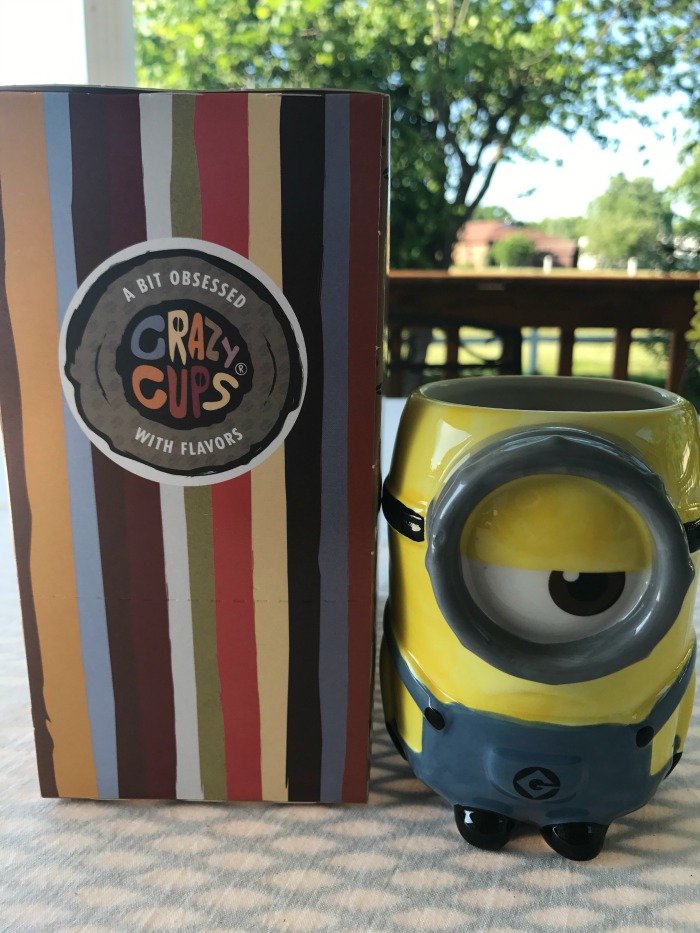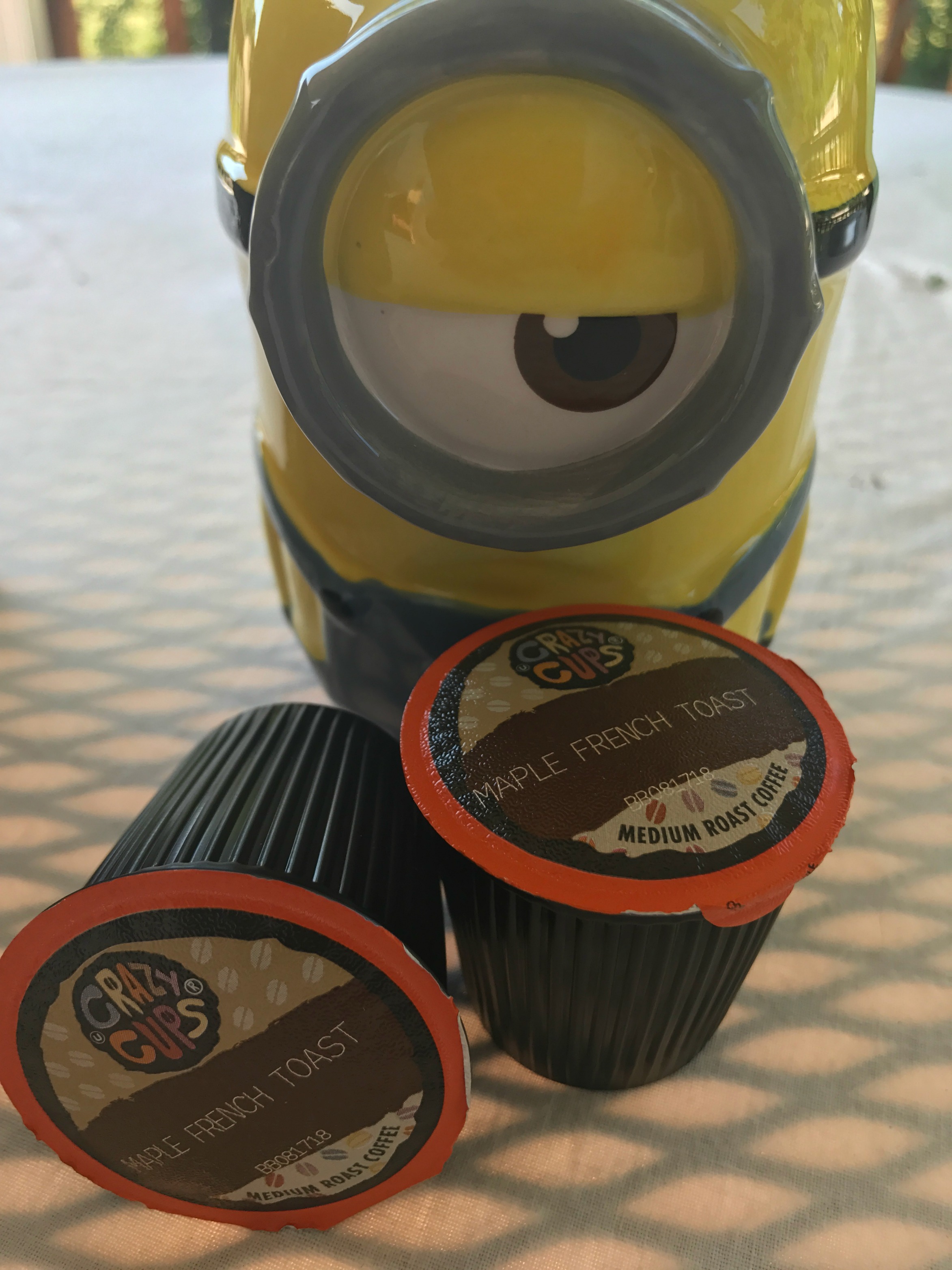 Relax today with Maple French Toast Flavor from Crazy Cups.Crazy Cups Coffee Pods are Recyclable!
For most of us coffee lovers, we are aware that the single-serve coffee pods are causing a problem in the landfills. Well, I am very happy to tell you than Crazy Cups has recyclable coffee pods, making them a sustainable option for those of us that like to use the pods!
Recycling is easy! Simply –
Cool – Capsule is hot once brewed, allow a minimum of two minutes to cool.
Peel – Carefully peel back the tab to separate top lids and remaining filter.
Recycle – Discard capsules, lid and boxes wherever these recyclables are accepted.
If you love delicious flavored coffee, and looking for a sustainable option for coffee pods, I'm sure you will love Crazy Cups as much as I do! It is crazy delicious coffee! Whether you like plain coffee or flavored, they are sure to have the perfect coffee for you!
Where to find Crazy Cups
If you would love to try a few flavors of Crazy Cups, visit them online to see all the fabulous flavors and options! Also be sure to stop back next month to see what flavor highlight we have!
Connect socially with Crazy Cups