Just out of driving school? Follow these steps to drive like a pro!
This post may contain affiliate links or I may have received the product free in exchange for my honest review. See full disclosure for more information.
Just received your driver's license? Congratulations! You're officially a driver now, along with more than a million other folks around the globe behind the wheels. It's an amazing step towards your independence and adulthood. But with new achievements comes big responsibilities too. And it is essential that you take advantage of this new found challenge with caution and precautions. Always keep in mind, whatever you do in your driver's seat doesn't only affect you, but also everyone else on the road too.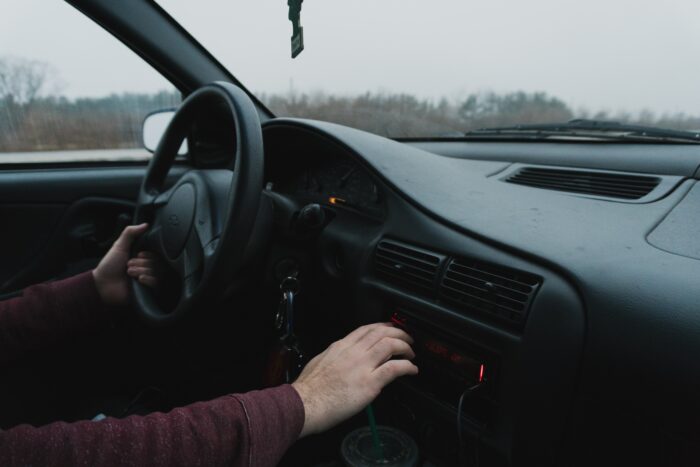 While there's this excitement of being a new driver, the modern cars thankfully come with a large number of phenomenal features and superb technology. In spite of this, there are still various things new drivers can do to maintain their focus on the road and make things safer for themselves and even others.
Basic tips for new drivers to drive like a pro!
After taking your driving lessons from Just Pass School of Driving, you would have got some excellent knowledge of driving and the secret tips that your awesome mentors from here would have taught you! But there's more to driving than only getting good at the steering. Let's read about the ways in which you can learn to drive like a pro:
Maintain your judgement
As a driver, you should be aware of the front space of your car and the average distance you should be keeping from the other vehicles on all your sides. Experts say, look ahead of around 12 seconds to watch for a safe distance. This prevents any kind of side, front or back bumps and accidents, and makes you a better driver. But this judgement comes only with good practice on the wheel, along with an expert teacher with you.
Concentrate
Driving can be a really boring task! Not all can enjoy moving in the same direction at a constant speed. That is why you often start fidgeting in between driving with music, mobile, etc. But if you want to become a really perfect driver, you should concentrate more on the cars around you, check the rear and back mirror, and also the road ahead properly. This may not be exciting, but is essential for good driving.
Slow down
If there is a weird weather, or a lot of traffic on the way, construction work going on – or just a moving traffic — it's better to keep your pace slow while driving. A car on the go in high speed should be stopped only by sudden brake that may put pressure on your front tires leading to its early wear or even severe accidents. To prevent any such kind of dangers in your driving journey, always make it a point to drive at a medium speed.
Don't panic
New drivers often panic when they see heavy vehicles around them. There's also this phobia of driving on highways or expressways. If you want to be a pro driver, you will have to overcome this fear and make sure these or any other road related factor doesn't get you panicked on the road.
Watch your hands
Hand positioning while driving also affects your driving performance. If your hand is positioned on the gearbox or any other place rather than being on the steering, there is going to be issues to manage the vehicle in the time of crises. That is the main reason texting while driving is prohibited.
Know your brakes well
Have this habit of using brakes whenever it is needed to be used. Don't make it a habit of using it always on emergency. Proper braking practice has to be carried for proper driving.
Follow your lane properly
As new drivers, you have to follow the lane for your car type essentially. If you are merging in with the heavy vehicles and driving between them, being a new driver, you may panic being surrounded by them. Also, a small car driver often needs to have a lot of experience to overtake these heavy vehicles and make way between them. Failing this, you may cause problems for your car and also the heavy vehicles around you.
Being a pro diver is all about practicing your driving well and following the road and driving rules religiously. With constant proper practise of these on the road, you are sure to excel in your driving skills and do better than even experienced ones in some time.