Keep Those Little Hands Busy During Shopping Trips with Snap & Shop
This post may contain affiliate links or I may have received the product free in exchange for my honest review. See full disclosure for more information.
I remember when my daughter was younger, those tiny hands of hers were constantly grabbing anything and everything she could.  From the time a tasty treat hit the cart, she was trying to reach and grab to get her little paws on something delicious.  This made shopping a real battle at times.
Today, things are a lot different.  With a new,
innovative product
like Snap & Shop, grocery shopping can be a breeze.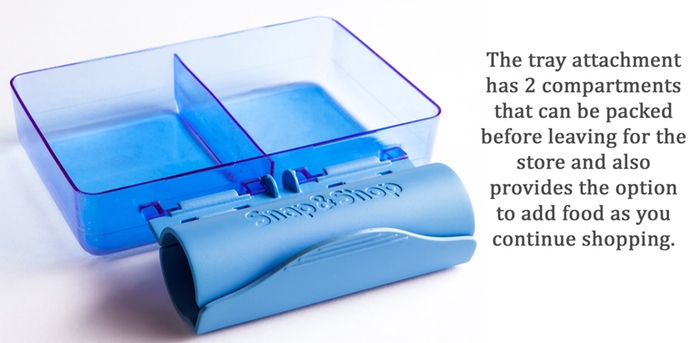 Snap & Shop is the easy to use shopping cart snack tray attachment for busy parents on the go! You can fill up the compartments before heading out to the store, or add some delicious and nutritious treats while you are shopping.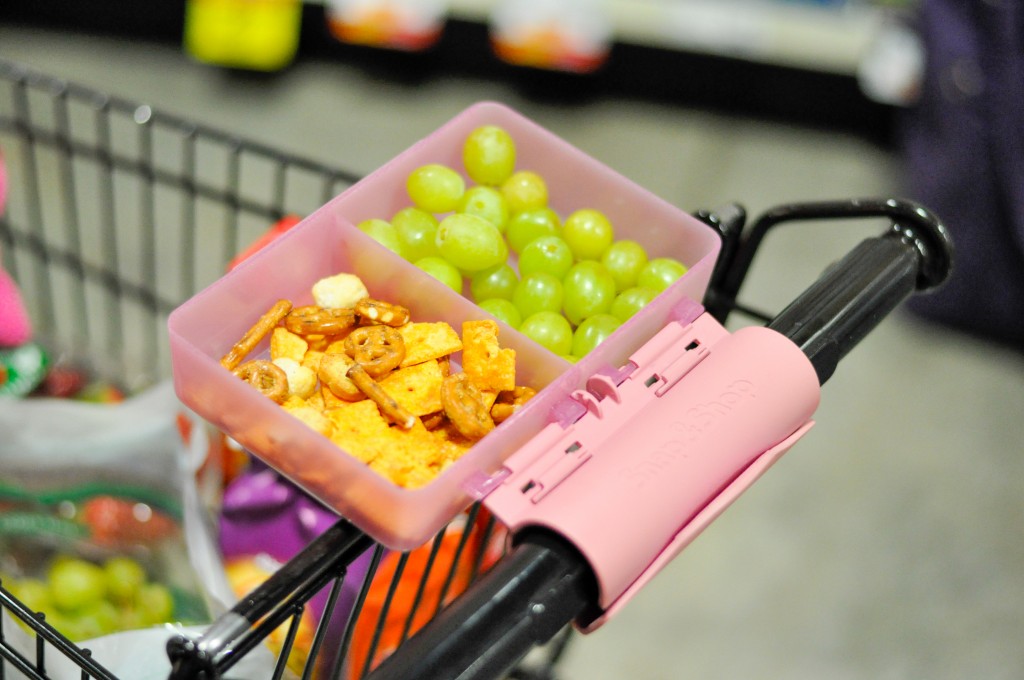 Snap & Shop is a product that was created by a mom for moms everywhere.  Julie Penrod is the mother of 2 and knows that school, sports and play schedules can become overwhelming and hectic.  Trying to find time to fit in some delicious snacks and get all of your errands done can be a challenge.  Snap & Shop is the perfect answer for every, on-the-go parent.  Keeping their tiny hands active and busy with some of their favorite snacks will give you the ability to shop with one less stress on your plate.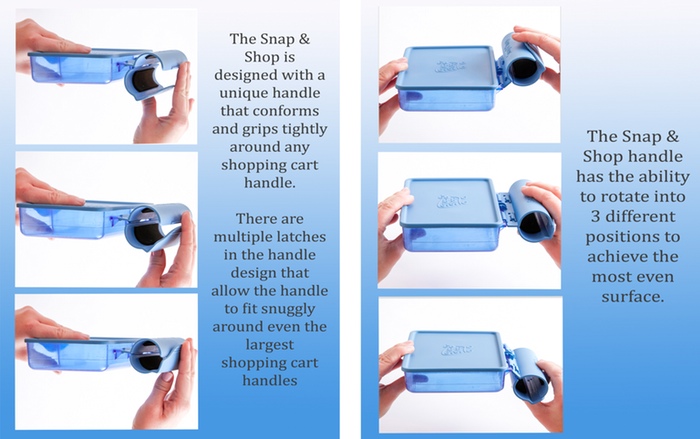 Snap & Shop is a BPA free container that has two compartments.  You can fill it with crackers, fruits, cheese and many other types of snacks.  The patent-pending design fits firmly to the shopping cart handle, but is easy to remove when you are through shopping.  It is dishwasher safe and can be cleaned with a simple soap and water rinse (depending on your snack contents).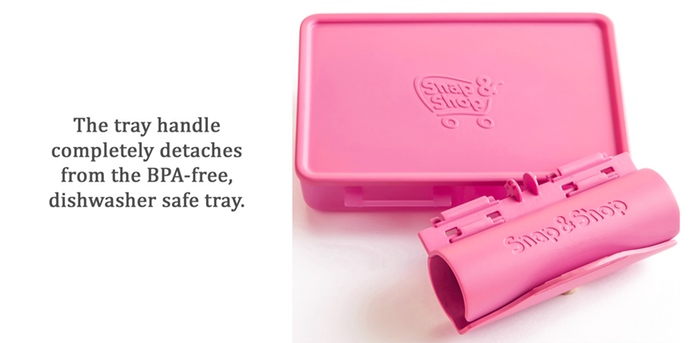 Snap & Shop is perfect for babies who sit right in the cart while you are shopping and even toddlers who love the independence of pushing their own cart.
Snap & Shop is going to change the way parents everywhere shop with their little ones.  Right now, you can help bring Snap & Shop to production and on store shelves everywhere.  To help get this useful product to the consumer market quickly, head over to their Kickstarter Campaign and be on the ground-level of its production and release.  With a small donation, you can be one of the first to own a Snap & Shop.  There are various levels to donate, each with a unique and awesome perk.
Don't hesitate, help bring Snap & Shop to parents everywhere today.  Donate and help bring Snap & Shop to parents everywhere.
Disclosure: This is a sponsored campaign created in collaboration with the Snap & Shop. All opinions are 100% my own. I am disclosing this in accordance with the Federal Trade Commission's 16 CFR, Part 255 "Guides Concerning the Use of Endorsements and Testimonials in Advertising."