My Little Pony – Friendship Is Magic: Cutie Mark Quests Available on DVD 6/30
This post may contain affiliate links or I may have received the product free in exchange for my honest review. See full disclosure for more information.
From Hasbro Studios & Shout Factory, the latest My Little Pony Release is set to hit shelves on June 30th!  Join the Mane 6 and friends for a quest of epic proportions! My Little Pony – Friendship Is Magic: Cutie Mark Quests is coming to DVD on June 30 in the U.S. and Canada from Shout! Kids in collaboration with Hasbro Studios.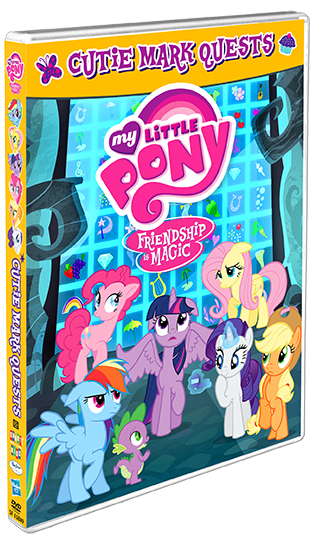 In Equestria, being true to yourself is the key to earning your cutie mark. Join Twilight Sparkle, Apple Jack, Pinkie Pie, Rarity, Fluttershy and Rainbow Dash—as well as everyone's favorite Cutie Mark Crusaders, Scootaloo, Sweetie Belle, and Apple Bloom—as they journey to find their own Cutie Marks, take on the spirit of chaos and disharmony and visit a village where… everypony has given up their Cutie Marks?! It's all here in Cutie Mark Quests!
My Little Pony – Friendship Is Magic: Cutie Mark Quests carries a suggested list price of $14.98 and is now available for pre-order atamazon.com, amazon.ca, and shoutkids.com.
Episodes Include:
The Show Stoppers
The Return Of Harmony, Part 1
The Return Of Harmony, Part 2
Cutie Markless, Part 1
Cutie Markless, Part 2
Bonus Feature Includes:
About Hasbro Studios
Hasbro Studios is responsible for entertainment brand-driven storytelling for Hasbro across television film, commercial productions and short-form content. It develops, produces and distributes TV shows based on Hasbro's world class brands, including TRANSFORMERS, MY LITTLE PONY, LITTLEST PET SHOP and FAMILY GAME NIGHT. Many of these shows air on Discovery Family Channel and on networks in more than 180 territories globally. Since its formation in 2009, the studio has received nine Daytime Emmy wins.
On the film side, the studio has developed and produced a number of features based on Hasbro's brands. In addition to partnering with leading studios, the Company intends to make movies based on new and existing Hasbro brands for audiences globally through the Allspark Pictures film label. Films in development or planned for release, include CANDY LAND (Sony), G.I. JOE 3 (Paramount), JEM AND THE HOLOGRAMS (Universal & Allspark Pictures), MAGIC: THE GATHERING (21st Century Fox) and an animated feature based on MY LITTLE PONY (Allspark Pictures).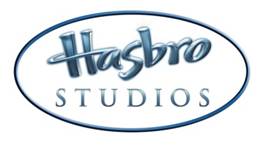 About Shout! Factory
Shout! Factory, LLC is a diversified multi-platform entertainment company devoted to producing, uncovering, preserving and revitalizing the very best of pop culture. Founders Richard Foos, Bob Emmer and Garson Foos have spent their entire careers sharing their music, television and film favorites with discerning consumers the world over. Shout! Factory's DVD and Blu-Ray™ offerings serve up feature films, classic and contemporary TV series, animation, live music and comedy specials in lavish packages crammed with extras.  Shout's audio division boasts GRAMMY®-nominated box sets, new releases from storied artists, lovingly assembled album reissues and indispensable "best of" compilations.  In addition, Shout! Factory maintains a vast digital distribution network which delivers video and audio content to all the leading digital service providers in North America.  Shout! Factory also owns and operates Timeless Media Group, Biograph Records, Majordomo Records, HighTone Records and Video Time Machine. These riches are the result of a creative acquisition mandate that has established the company as a hotbed of cultural preservation and commercial reinvention.  Shout! Factory is based in Santa Monica, California. For more on Shout! Factory, visit shoutfactory.com