Keep Your Cats Teeth Clean and Healthy with Plaque Off Cat Treats and Powder System by ProDen
This post may contain affiliate links or I may have received the product free in exchange for my honest review. See full disclosure for more information.
Keeping your cats teeth clean and plaque free is very important to keep them healthy. ProDen's Plaque Off System will help you make sure you cat lives a long and healthy life. Cats don't like to have their teeth brushed like humans, but they do love treats just like my Cali as seen below. She gobbled them up quickly and was looking for more.
ProDen PlaqueOff System™ Crunchy Dental Bites from Swedencare USA Inc. help prevent plaque formation, the natural chewing action helps to remove plaque and tartar and also helps to freshen breath. The results – in the form of visibly whiter, cleaner teeth and fresher breath – are usually seen in three to eight weeks with continued use. The effect can be seen as long as the products are being used. Our Crunchy Dental Bites can be used daily with ProDen PlaqueOff® Powder or on their own.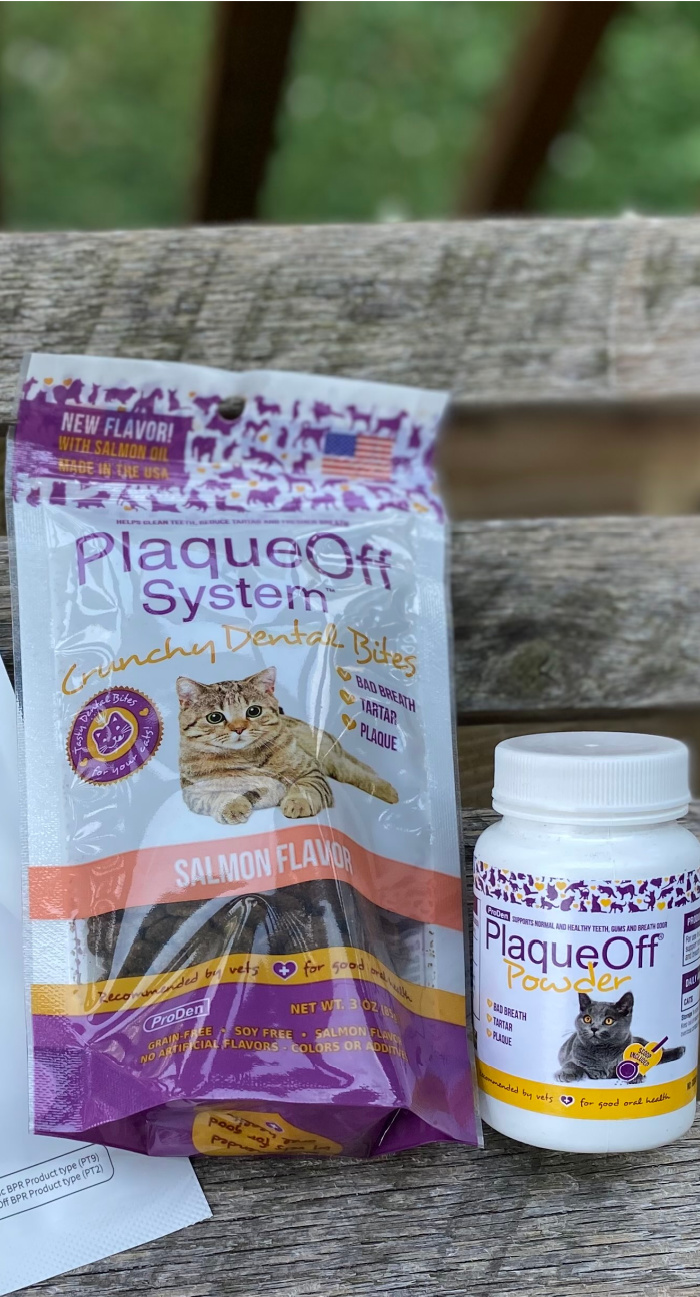 About Swedencare USA:
Swedencare USA is the manufacturer in the US and Canada for ProDen PlaqueOff®, an oral health care product from Sweden.
Founded in 2005, we are the manufacturer for ProDen PlaqueOff® in the US and Canada, an oral health care product from Sweden. ProDen PlaqueOff® has become the proven and trusted dental product for pets among those who have used it.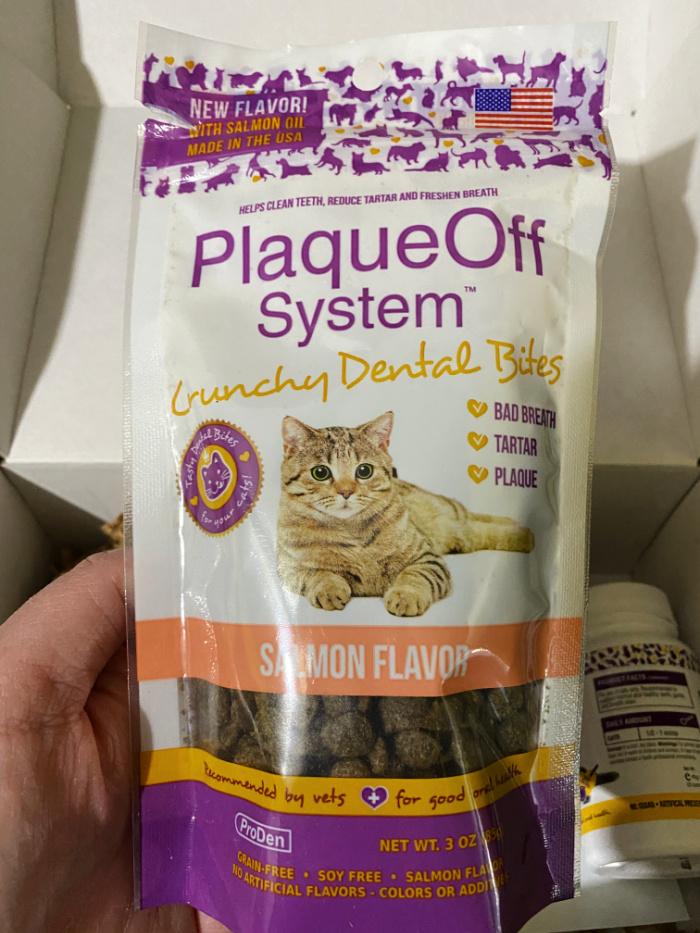 The ProDen PlaqueOff® Crunchy Cat Dental Bites are a convenient snack for cats that are just as healthy as they are tasty. These fuss-free treats are specially formulated with all-natural seaweed and the PlaqueOff System® to combat bad breath and tartar buildup by abrasive action when given 2-8 bites per day. They are delicious, grain-free, gluten-free as well as soy-free.
Available in Salmon flavor. MSRP: $8.49 (30z)
You can purchase these Dental Bites on ProDen's Website and at your local pet store.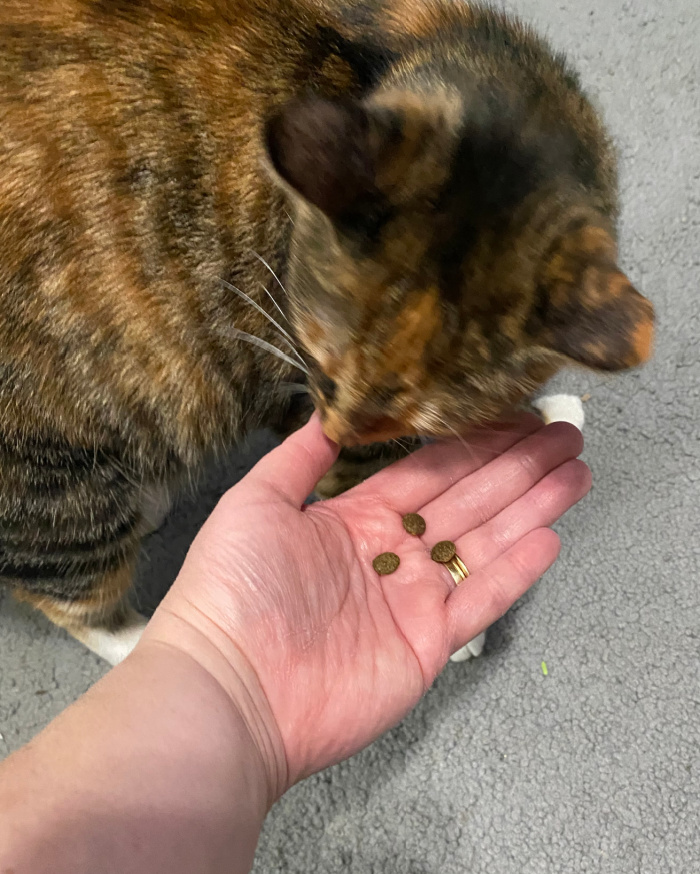 Cali really enjoyed gobbling these treats up and she was looking at me for more.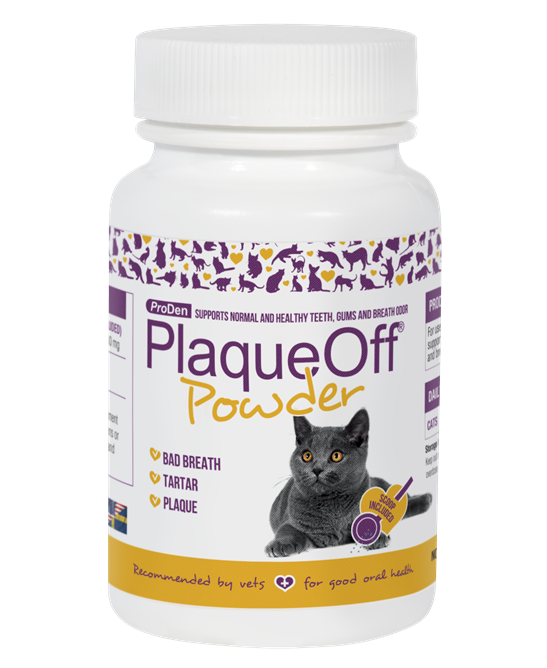 ProDen PlaqueOff® Powder for Cats is a patented natural powder supplement made from 100% natural harvested sea kelp that aids in good oral hygiene by decreasing plaque and bacteria build up. In addition, this powder is completely free from additives, artificial preservatives, gluten and sugar. Since cats are known for having a more discerning palate, brewer's yeast is added to the powder – an ingredient most cats find irresistible. Easily sprinkled over wet or dry food daily, this tasty formula can significantly complement cats' ordinary dental hygiene. MSRP: $16.50 (40g)
Available on ProDen's Website and at your local pet store.
Stay socially connected: