Keep Your Family Healthy this Flu Season with Softsoap Hand Soap
This post may contain affiliate links or I may have received the product free in exchange for my honest review. See full disclosure for more information.
The flu is making its rounds in many homes and it's not to be taken lightly! Being a survivor of the dreaded flu has made me protective of my home and family. I can honestly say I have never been sicker. The sad news is that many credible sources are predicting that 2018 will be the worst flu season in history – YIKES! So, we need to do what we can to avoid germs and bacteria to keep ourselves and loved ones healthy. The first start is hand washing. According to the CDC, hand washing can be viewed as a "do-it-yourself" vaccine! Softsoap is here to help!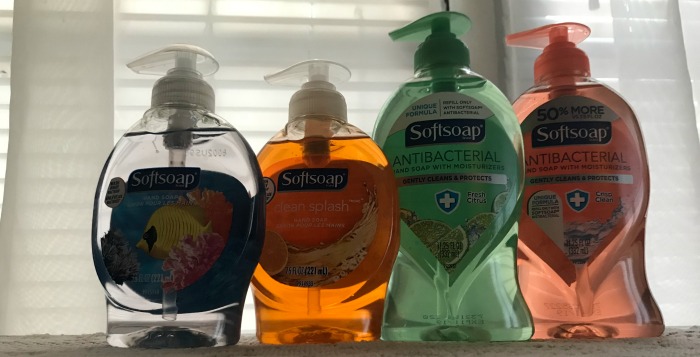 Hand washing is our first line of defense in killing harmful bacteria. Softsoap can help with their gentle dermatologist tested hand soaps! Take a look at the following four options from Softsoap that encourage healthy hands to help keep your family healthy. They not only clean your hands but smell delicious!
Soft Soap's Crisp Clean Antibacterial Liquid Hand Soap is dermatologist tested, and clinically proven to eliminate 99.9% of bacteria*. Its unique formula with moisturizers, leaves your hands feeling crisp clean and protected.
The Fresh Citrus Antibacterial Liquid Hand Soap from Softsoap has fresh scents of citrus. Its unique formula with moisturizers, leaves your skin feeling soft and protected. It is dermatologist tested and clinically proven to eliminate 99.9% of bacteria*.
For a classic clean, just add water to Softsoap's Aquarium Series Liquid Hand Soap to wash away bacteria**. It has a light, fresh scent featuring a design of your favorite fish.
You can wash away dirt and bacteria**, while wowing your senses with the delightful fresh citrus scent of Softsoap Clean Splash™.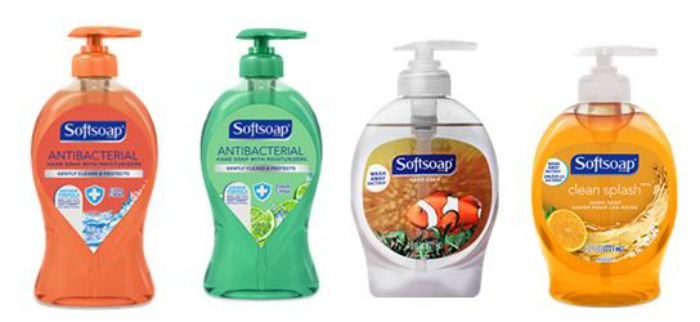 This flu season, keep your family protected by remembering to wash your hands often. Be prepared by stocking your home with these options from Softsoap to help gently wash away bacteria and keep your family protected.