Keep Your Lips Moisturized with Eco-Lips Summer Line of Lip Balms
This post may contain affiliate links or I may have received the product free in exchange for my honest review. See full disclosure for more information.
Usually my lips tend to stay a little more moist during the summer months, as the air is not as cold and dry; however, the last few years seems to have changed and the humidity and heat is affecting my skin as much as the colder months of the year.
I recently discovered a great line of lip balms over the winter and am excited to see they have a summer flavor line that is just as fabulous as their other flavors. Using Eco Lips lipscrub and Hemp Lip Balm make them feel wonderful! They come in several different scents.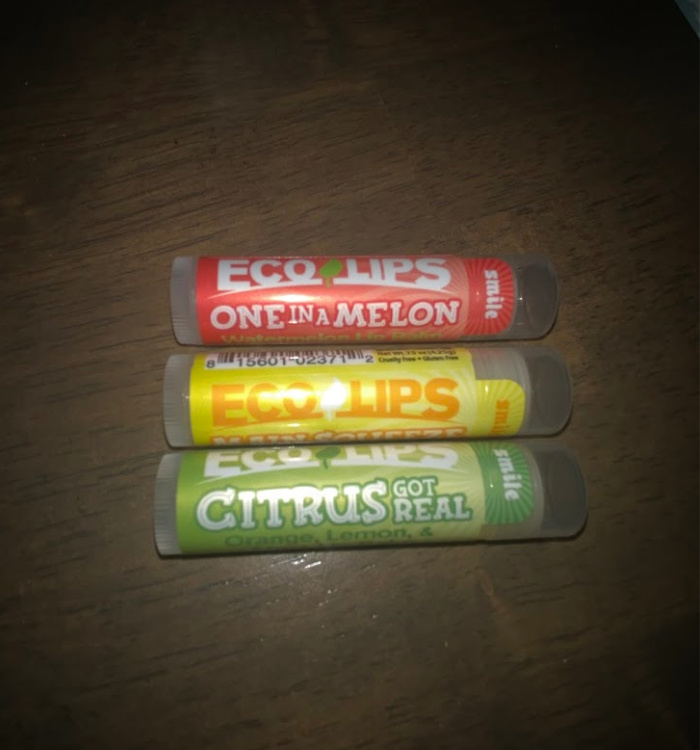 About Eco Lips:
Our story begins in the early 1990s, when Andrea Danielson began brewing small batches of natural lip balm in her kitchen for her friends and family. She took great care in handcrafting the balm and packaging it in small amber glass jars to preserve the freshness of the pure ingredients. Andrea didn't realize that by giving a sample of her natural lip creation to Steve Shriver her life would be changed forever

Steve had larger-than-life lips, and was always searching for a better balm. When Steve met Andrea in 1995, he immediately fell in love with the lip balm, and moments later he also fell in love with Andrea. They were married in 1997 and Steve, a lifetime entrepreneur, quickly spent Andrea's life savings on ingredients and packaging for the couple's first product, Hemp Lip Buzz

By 2003, Steve and Andrea built a specialized private label natural body care company focused on making high quality products for many other successful brands. Their company rapidly became a leading natural body care manufacturer in the Natural Products industry.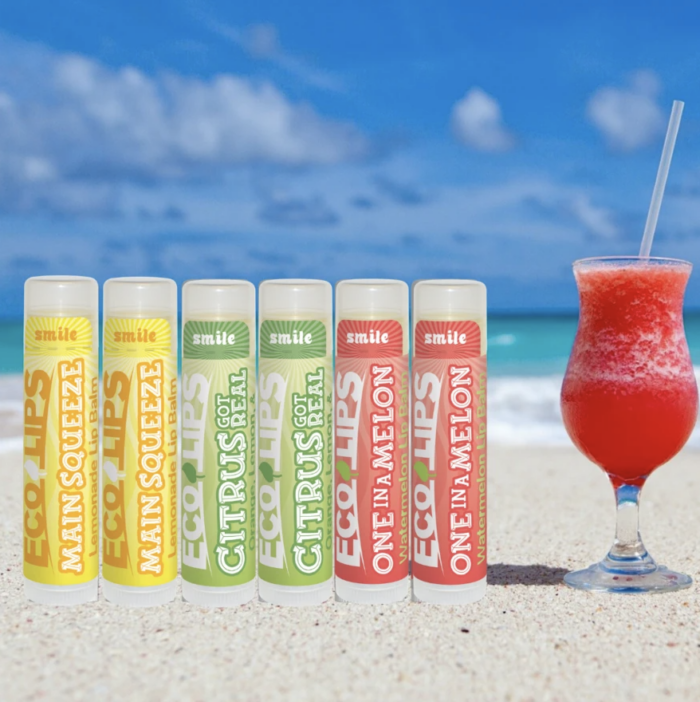 The beneficial properties of hemp seed oil are renowned throughout the world. From the first time the cap twists off these hemp-infused lip balms, you'll be soothed and protected. These moisturizing lip balms feature certified organic hemp seed oil paired with organic flavors, herbs and vitamins for a luxurious, nutrient-rich experience.
Fresh outta the juicers comers their fresh-pressed flavors: Main Squeeze, One In A Melon (Watermelon) and Citrus Got Real (Orange, Lime and Lemon) (YUM)!
Not made with THC or CBD
Warm vanilla note
Ultra soothing
Nutrient-rich
Smooth dry, rough lips with this delicious lip exfoliant. Organic, Fair Trade Certified™ sugar gently buffs away flaky, dry skin while organic coconut oil, olive oil and jojoba moisturize and protect. Simply apply in a circular motion to polish and activate blood flow.
Lip Scrub Sticks feature the warm, comforting and sweet flavors of caramel, vanilla and toffee to entice the senses and feed your sweet tooth.
60% Fair Trade Certified™ ingredients
Moisturizes, polishes and protects
Made with Wholesome Sweeteners sugar
Softens, exfoliates and nourishes lips
You can purchase your own Eco Lips Lip Balm or Eco Lipscrubs from their website.
Stay socially connected with Eco Lips for all their latest products: