Ben 10 Must Have Toys for Christmas #MegaChristmas17
This post may contain affiliate links or I may have received the product free in exchange for my honest review. See full disclosure for more information.
Do you have a Ben 10 SUPERFAN in your household? Ben 10 is a great animated series on Cartoon Network that is engaging and creative fun.
Ben 10 focuses on Ben Tennyson, on a road trip with his family. He finds an alien watch, the Omnitrix, allowing him to transform into 10 different aliens. When transformed, Ben takes on the aliens personality and powers. this makes him the ultimate child superhero!
Here are some of our favorite Ben 10 products your little superhero will love for Christmas this year.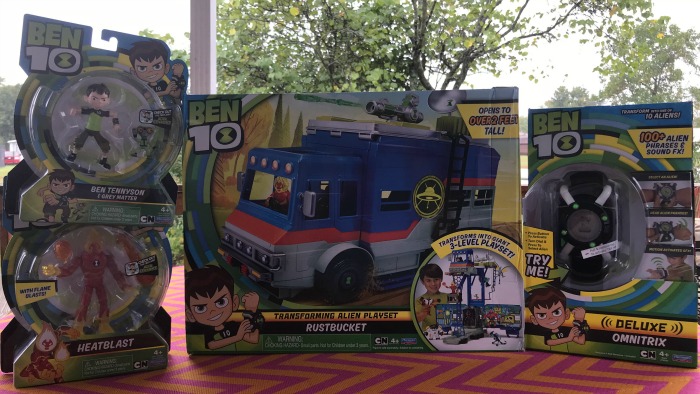 Ben

10

Rust bucket Vehicle & Playset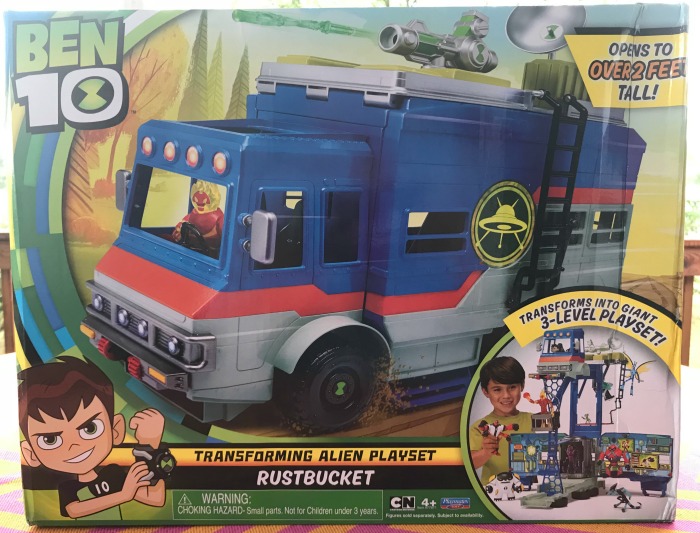 The Rustbucket is a 2-in-1 vehicle that transforms into a giant three-level playset standing over two feet tall!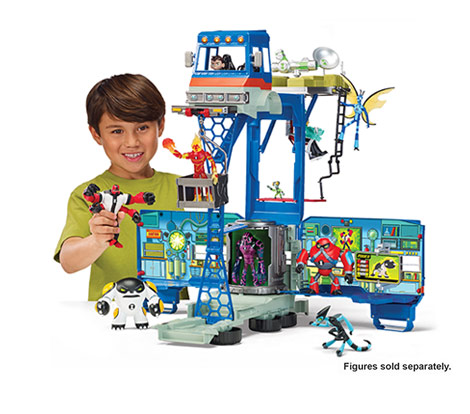 Features include the Alien-Vator, grabbing claw, extending bumper and winch, plasma cannon, and much more! Your Ben 10 fanatic can create their own adventures with Ben and all of his characters with this playset.
You can transform into the various alien characters wit the transformation chamber. The cannon has a rotating chair that launches a plasma blast. You can get to different levels with the Alien-vator that goes up and down. You can capture the bad guys with the grabbing claw and lock them up. It also has a great lab with computer that turns into an alien exam table.
Ben

10

Deluxe Omnitrix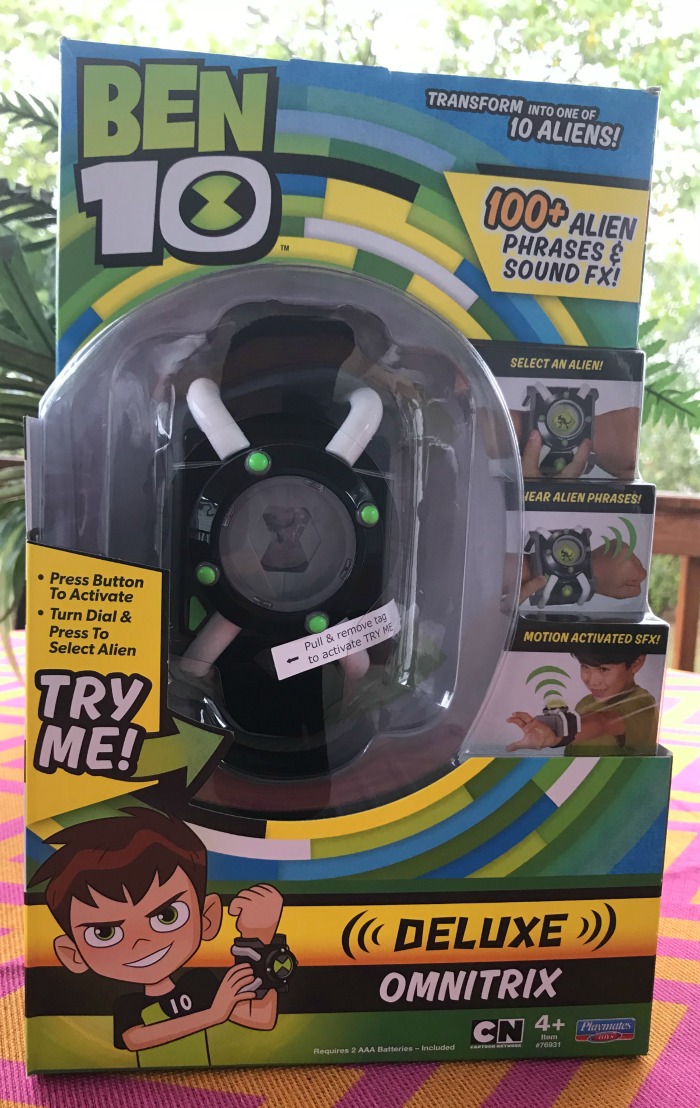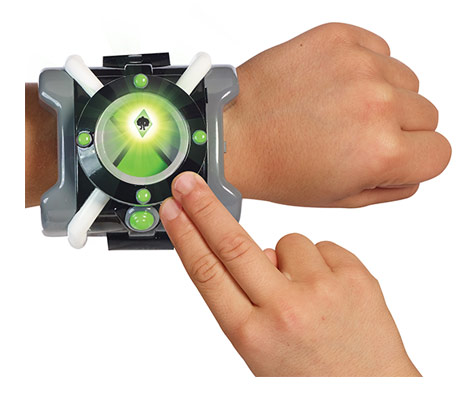 Do what Ben does, transform into your own imaginary alien life-form with you own personal Omnitrix watch. It features over 40 alien phrases and sound effects. This will give your little fan great imaginative opportunity and loads of fun.
Ben

10

Basic Action Figures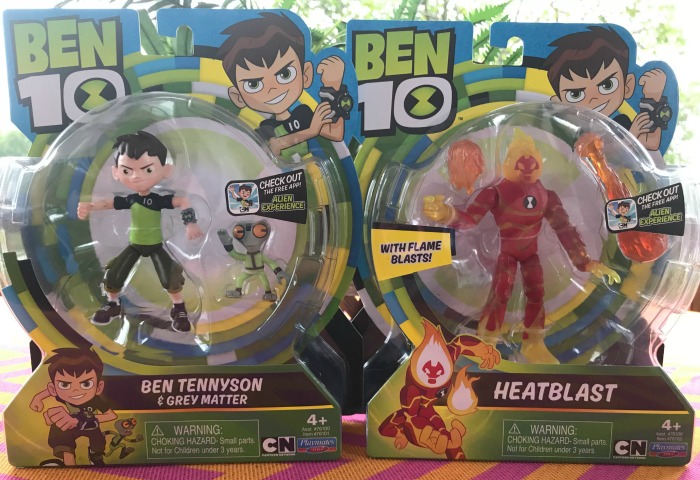 Whether it is Ben himself, along with Grey Matter (DNA Sample of Galvan) or one of his 10 alien personas, you will need all of the action figures for optimum play to go with your RustBucket Playset. The alien characters include:
Heatblast
Diamondhead
Four Arms
Cannonbolt
XLR8
Hex
Stinkfly
Wildvine
Overflow
Upgrade
Dr. Amino (villain)
Steam Smythe (villain)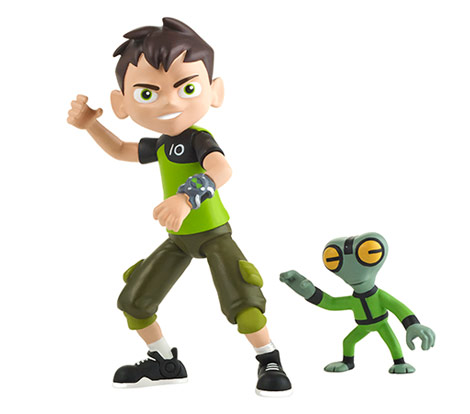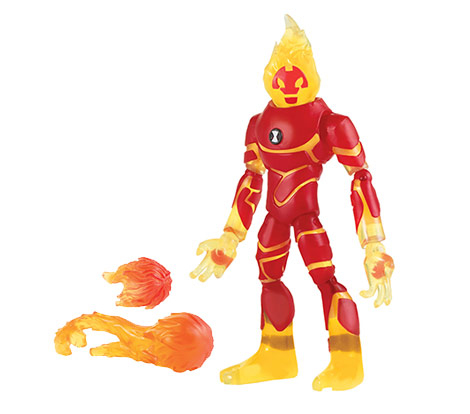 Each action figure comes with a unique accessory that is specific to their character. Ben 10 comes with Grey Matter, Heatwave comes with two flame blasts, and more. Be sure to check out each character to see what accessory they come with. I love the Mutant Goatadactyl that comes with Dr. Amino!
Be sure to stay connected with Playmates Toys for all of the newest information on your favorite characters, including Ben 10!
Do you have a little one that loves Ben 10? Who is their favorite character? Leave a comment below telling us more.
---
Playmates Toys Ben 10 Products ares now on our Mega Merry Christmas Gift Guide. You can view it HERE.