Learn about Your DNA Makeup with Nebula Genomics
This post may contain affiliate links or I may have received the product free in exchange for my honest review. See full disclosure for more information.
Years ago, I had my DNA tested to help me better understand my history, where I came from and what my lineage was. While that was an amazing opportunity, as I've gotten older and experienced many different medical complications, I've wanted to know what my adult daughter might be in store for as she gets older. Nowadays, she can get more genetic information with a simple test from Nebula Genomics.
About Nebula Genomics
Nebula is the future of private and secure DNA testing. With next-generation sequencing and privacy-preserving technology, Nebula is able to provide more than the typical DNA testing service all while allowing the user to maintain complete ownership of their data. With Nebula's subscription service, users get weekly personalized updates direct from new genomic research and insights around how that research may relate to their unique genome. Reports include genetic traits, oral microbiome, ancestry as well as weekly updates based on the latest research that include polygenic scores.
With Next-Generation sequencing and blockchain technology, Nebula is able to provide more than the typical DNA testing service. Features include:
Next Generation Sequencing Technology
Ancestry
Wellness and genetic traits
Analysis of your entire genome
Your information is 100% private and within your control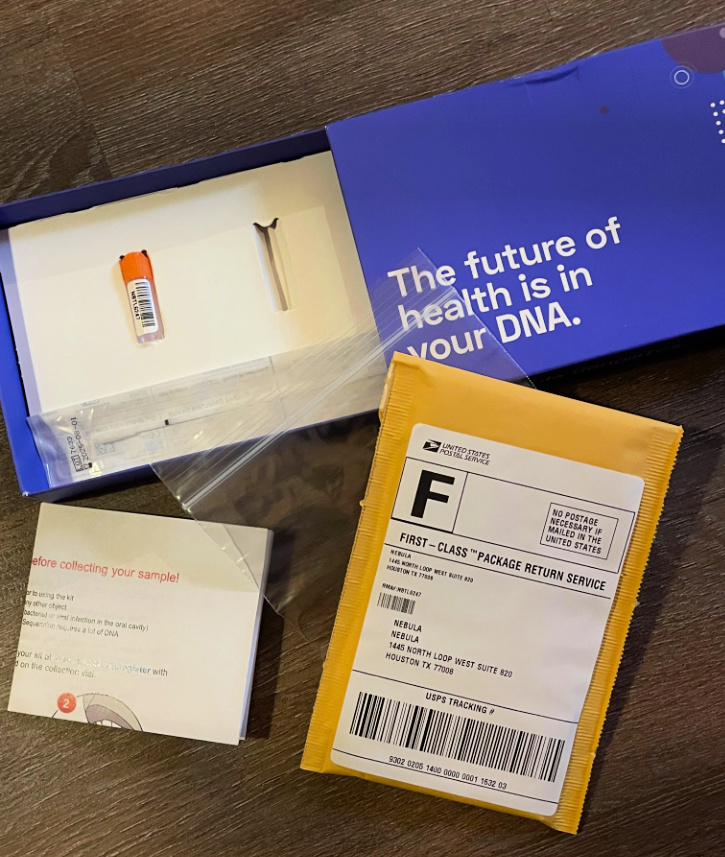 The test is simple and the kit includes everything you need to get started, including postage-paid secure envelope to return your swab. Once you order and receive your test kit, simple follow the instructions to complete your swab and return. Results take several weeks to process and then are emailed to you; however, you can track the progress of your results in your account. It gives you real-time detail on when it is received, being processed and completed.
Are you ready to get started on your next-level genetic sequencing today? Be sure to sign up now for your Nebula Genomics kit and save 40% as part of the early Black Friday sale.