Hubble Connected Debuts Three New Smart Nursery Products #MegaChristmas22
This post may contain affiliate links or I may have received the product free in exchange for my honest review. See full disclosure for more information.
Hubble Connected, leaders in emotional tech and creators of the "connected nursery," introduced this Fall, innovative products engineered to protect, soothe, and help monitor a baby's well-being at all times.
The award-nominated Hubble Connected Nursey Pal Dual Vision Baby Monitor ($229), Hubble Connected Guardian+ Wearable Baby Movement Monitor ($149), Guardian Cam ($199) and Guardian Pro ($299) and Hubble Connected Eclipse ($59) and Eclipse+ ($79) Baby Smart Soothers are all available now.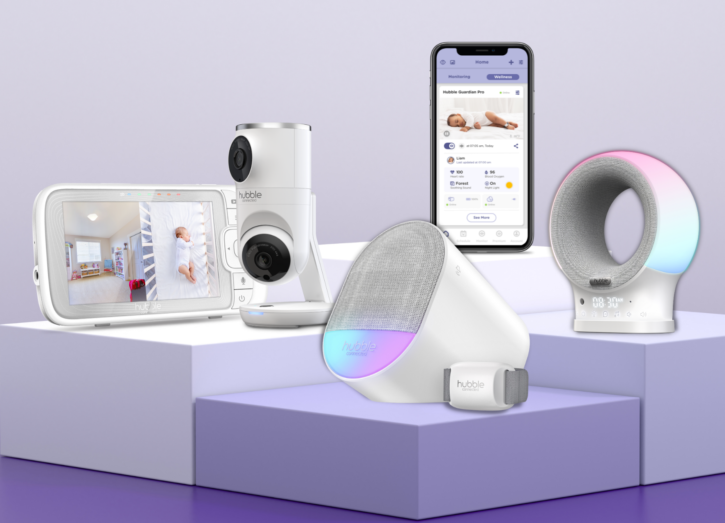 The HubbleClub App is the Center of the Hubble Connected EcosystemThe free HubbleClub app (available on iOS and Android) innovates the Smart Nursery experience by providing one simple location to access all of Hubble Connected's smart products. The App includes tools to help parents care, entertain, educate, and stay connected to their child anytime, anywhere. It delivers valuable insights into the baby's growth, development, sleep, routines, nutrition, and well-being. Users can customize and control their experience from the palm of their hands.
These next generation products are all supported by Hubble Connected's trademark feature ConnectChat™ that allows for two-way communication between parent and child as they grow.
Hubble Connected Founder & Chairman (and father of three), Dino Lalvani, noted: "Hubble Connected is on a mission to make the 'connected nursery' a part of everyday life for parents around the world, helping to raise them in an environment of safety, wellness, and peace of mind. With our new products, we're bringing together some of today's most advanced baby monitoring engineering with intelligent AI driven software to provide families the best possible solutions to monitor their infants."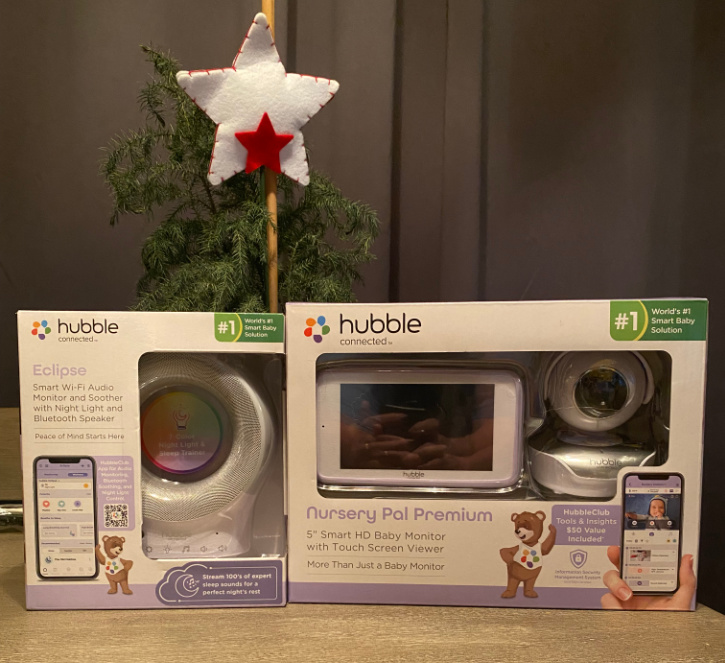 About Hubble Connected
With a mission to empower parents to raise healthy and happy babies, Hubble Connected offers a range of smart connected nursery products that aims to keep families connected and ensure child safety.

Hubble Connected has developed award-winning products and sold over 11 million baby monitors generating over $1billion in sales. For more information, please visit www.hubbleconnected.com and follow Hubble Connected on Instagram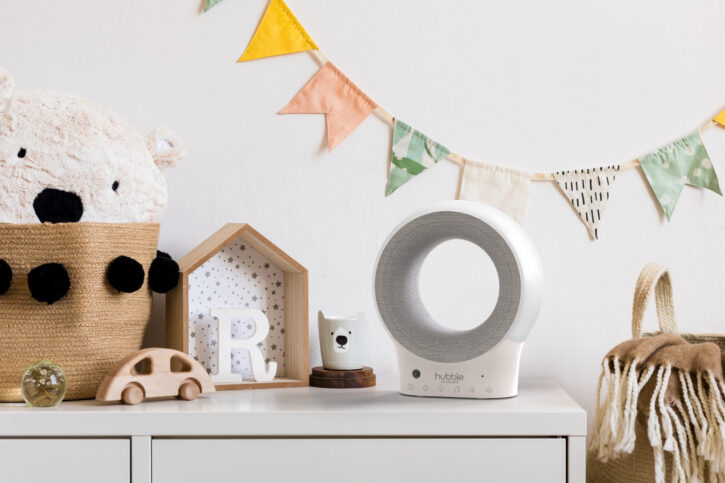 The Hubble Connected Eclipse is a new smart soother and Wi-Fi audio monitor comes equipped with a multi-color night light and 100's of preloaded lullabies, soothing sounds and bedtime stories available in the accompanying HubbleClub app. It also serves as a Bluetooth speaker to use as your family grows.Featuring a unique, sleek cylindrical design, Eclipse is the ideal sleeping solution in both form and function. Using the Smart Sleep Trainer in the HubbleClub app, parents can establish a routine for "time to sleep" and "time to rise" with the option to link a chosen light and sound for both functions. Ultimately, children will begin associating sounds and colors with bedtime or daytime, establishing a healthy sleep routine that will help build consistency in their waking and resting habits. Finally, use Eclipse as an audio monitor compatible with iOS or Android smart devices.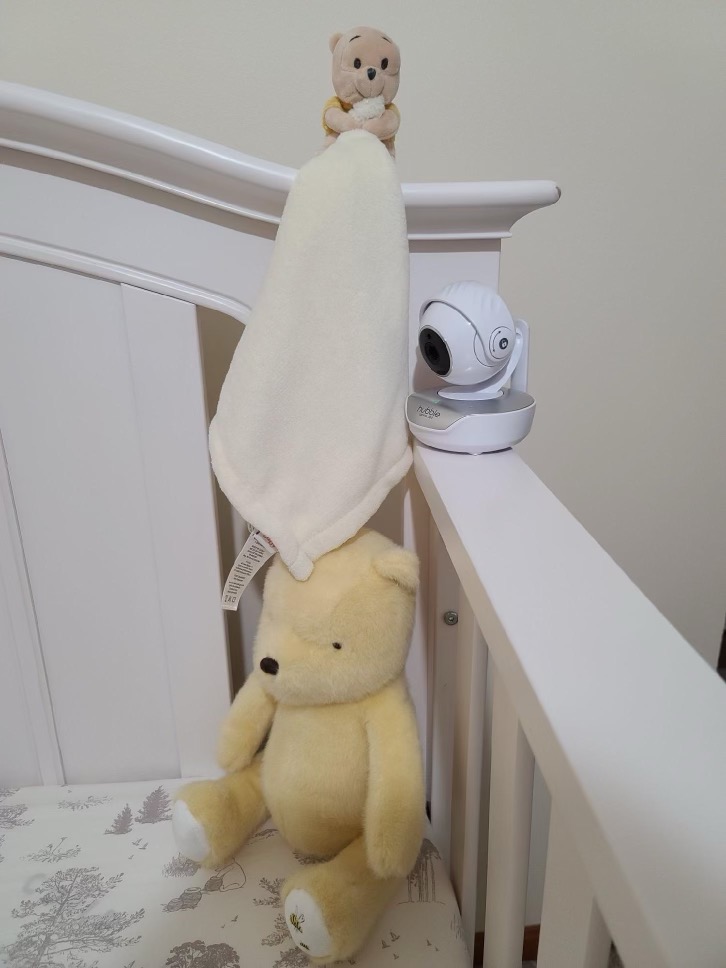 The Hubble Nursery Pal Premium is more than just a baby monitor, Nursery Pal Premium doubles as an interactive viewer for parents and an entertainment/education tablet for your infant. The 5'' HD touchscreen offers remote, pan and tilt functions, live streaming, a protective bumper, and a flashlight. It also includes infrared night vision, a room temperature sensor, Two-Way Talk, Amazon Alexa/Google Assistant compatibility and a simple blind that covers the lens for privacy.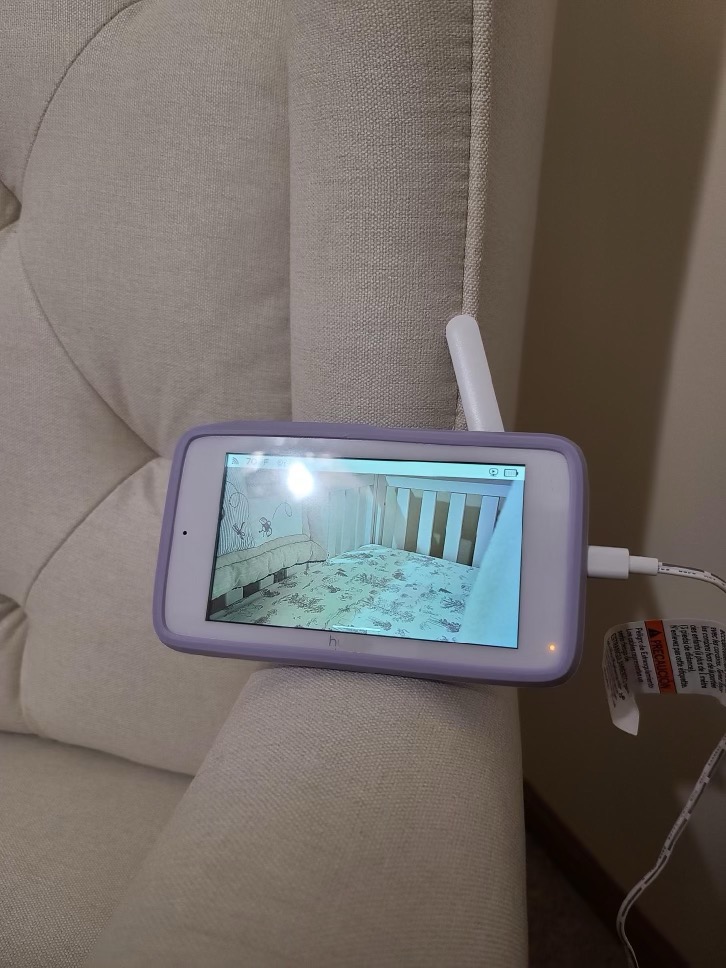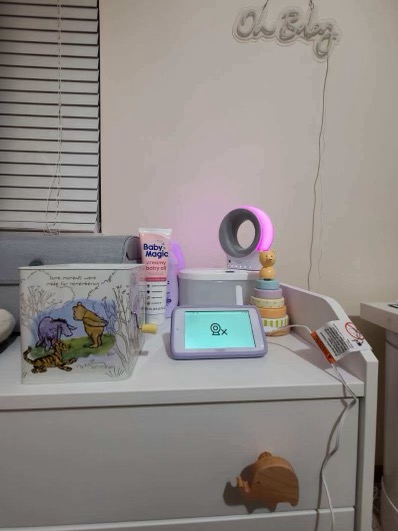 With a new baby expected into our family, due Christmas Eve, this was the perfect gift to give the first-time expecting parents and are excited to set up and utilize their Hubble Connected set.
These products are available at Walmart and Walmart.com, Buy Buy Baby, Babylist, Best Buy, Hubbleconnected.com, Amazon and additional specialty baby stores.
---
We've added Hubble Connected to our 2022 Holiday Gift Guide