Level Up Your Fitness Game While Traveling With These Tips
This post may contain affiliate links or I may have received the product free in exchange for my honest review. See full disclosure for more information.
Excited for your next vacation, aren't you?
But wait, are you someone who counts these days as the ultimate 'cheat days' for eating everything your heart desires? Let me stop you right there then!
While indulging in the sinfully exquisite and tempting delicacies may top your list when visiting a new place, at the same time you must not just skip your fitness regime altogether.
Wondering how you can stay fit when traveling? It is one of the simplest things to do no matter which country or place in the world you travel to! Trust me, you don't even have to give up any of your cravings.
It's all about the habit and a little effort which keeps you in shape. So, get reading!
A healthy and filling breakfast to begin with
Sounds like something basic right? Well, it is.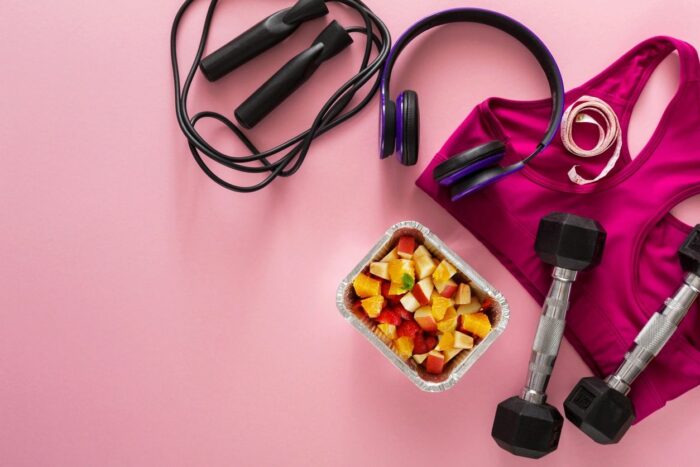 Begin your day with a big, healthy breakfast, inclusive of your favourite dishes, fruits, juices, and other similar things. Simply because this is what fuels you and provides your body the required metabolism for the day ahead. Whether you have plans for hiking carrying Blackhawk holsters and a heavy backpack or just roam around and explore the city, a healthy and filling breakfast is what you need!
While you're making reservations for a hotel, do check if they offer complimentary breakfast with your stay, most hotels do!
One yogurt per day to keep bloating away!
No wonder yogurt offers a multitude of benefits to the body, one of which includes a happy stomach. Not kidding, seriously!
Yogurt is high in protein and keeps your digestive system intact preventing any unnecessary bloating or diarrhea. Besides, it also helps strengthen the immune system. Check out this full article on great supplements for women.
So, make it a part of your travel and soak in its benefits! It can be your go-to snack when you feel hungry.
Stay hydrated at all costs
You all are already aware of the fact that the key to living a healthy life is drinking a lot of water. So, make sure you abide by it even when you are traveling. It will keep you full, curb your cravings, and will keep you away from carbonated drinks or juices. These are fine once in a while but water should always be your go-to option. It is easily accessible everywhere and if not, consider carrying a water bottle with you.
Take the stairs and burn those calories
Although it is a common notion that taking the stairs is a good way to shed the consumed calories but how often do we use them? We usually prefer to take the simple way because of course, why take the hard way when you have an alternative!
If you're really concerned about your fitness, take those stairs!
Small snack breaks between meals helps
Always have something in handy because when hunger kicks in, you might end up relying on unhealthy food mostly. To avoid that, carry granola bars or protein bars and consume them in between meals.
Refresh yourself with tea
Those who love tea must already be aware of the benefits it offers. This beverage works like a charm when you are tired as it provides you energy. Besides, it has antioxidants that protect you against damage from pollution and also aids in digestion. So, make this magical drink your companion not just while you travel but also otherwise to remain fit.
Walk, walk, walk
Do you really need to ride a few blocks down when you can walk? No, not at all!
Walking is the best exercise ever, so make the most of it when you travel. Walk and burn some calories in most parts of your trip unless you're running late, have a time crunch or anything of that sort. You can also take up running or jogging, depending on your fitness levels. Never overdo it because you may get muscle cramps and pains. In case that happens, have a topical pain relief gel in handy. It's a must-have when traveling because you will be on your feet most of the time.
Why rely on gym machines and workouts when there are several other ways to stay fit? Keep track of what you eat and the quantity of your intake because a little piece of something you crave doesn't hurt much! Follow the aforementioned tips and level up your fitness game when traveling. Happy vacationing!