Here's a FIRST PEEK  of the ALL-NEW trailer for DreamWorks Pictures' THE LIGHT BETWEEN OCEANS, a heart-breaking drama about fate, love, moral dilemmas and the lengths to which one couple will go to see their dreams realized.
The film, which is based on the best-selling novel by M.L. Stedman and stars
Michael Fassbender, Alicia Vikander, Rachel Weisz, Bryan Brown
and
Jack Thompson
and is written for the screen and directed by Derek Cianfrance, opens in theatres everywhere on September 2nd!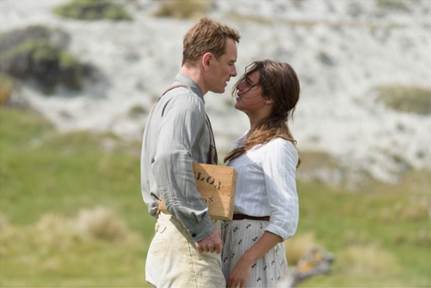 Be sure to stay fully connected to get all the latest release news from THE LIGHT BETWEEN OCEANS 
Have you read the novel by M.L. Stedman?  Let us know in the comments below what your favorite part is.