Light Up Easily with SolarPuff Multicolor Solar Lantern
This post may contain affiliate links or I may have received the product free in exchange for my honest review. See full disclosure for more information.
"Keep fighting with light in your heart."
Each year, Valentine's Day gives us a chance to celebrate love, whether it's with someone special or yourself. Love is love, and by recognizing such we have the opportunity to spread happiness, goodness, and self-respect to those around us. Gifts are the start and by promoting gifts that do good for others is a true way to share passion this holiday.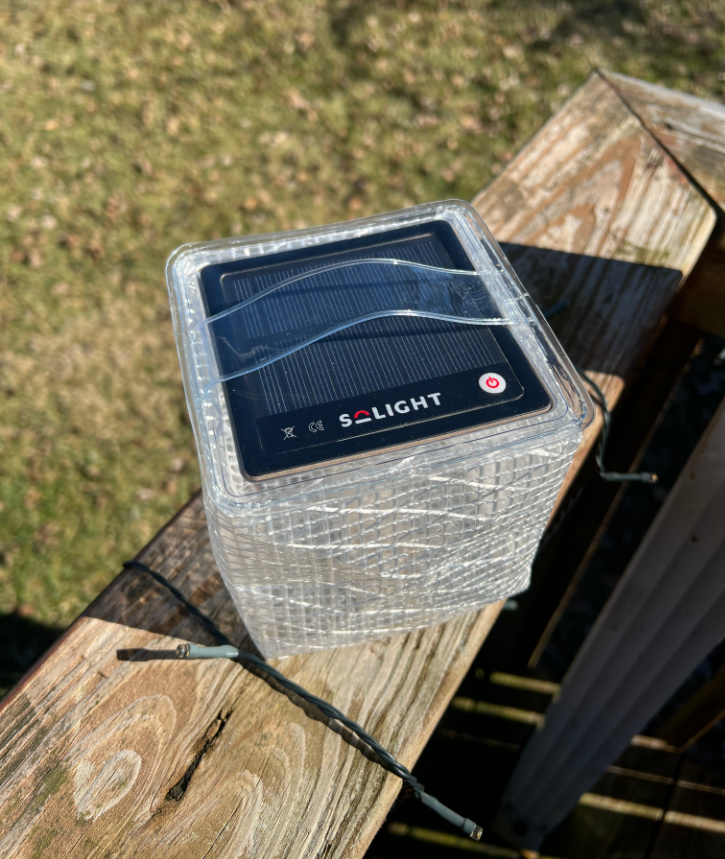 Alice Chun started Solight-Design to help families without light. Now, she has traveled all the way to Ukraine to share light to many of the children's hospitals in Lviv and Krakow who are without electricity and power. By shopping Alice's Solight-Design, people can support those who don't get to go to a fancy dinner this year.
About Alice:
Alice is an author, TedX speaker, and female inventor of Solight-Design and SEEU95.

She has been featured on Good Morning America, MSNBC, Marie Claire's Powertrip 2022, The Skimm, The Story Exchange, Fast Company, The New York Times, Cheddar, Huffington Post, Heavy, Men's Journal, and was nominated for USPTO Patents for Humanitarian Winner in 2018. Alice was nominated as Forbes 50 Over 50 recognizable women of 2022. Alice was also recently featured in the new Apple TV+ show 'Gutsy', alongside other female rock stars such as Jane Goodan, Wanda Sykes, Meg Thee Stallion, Kim Kardashian, and others.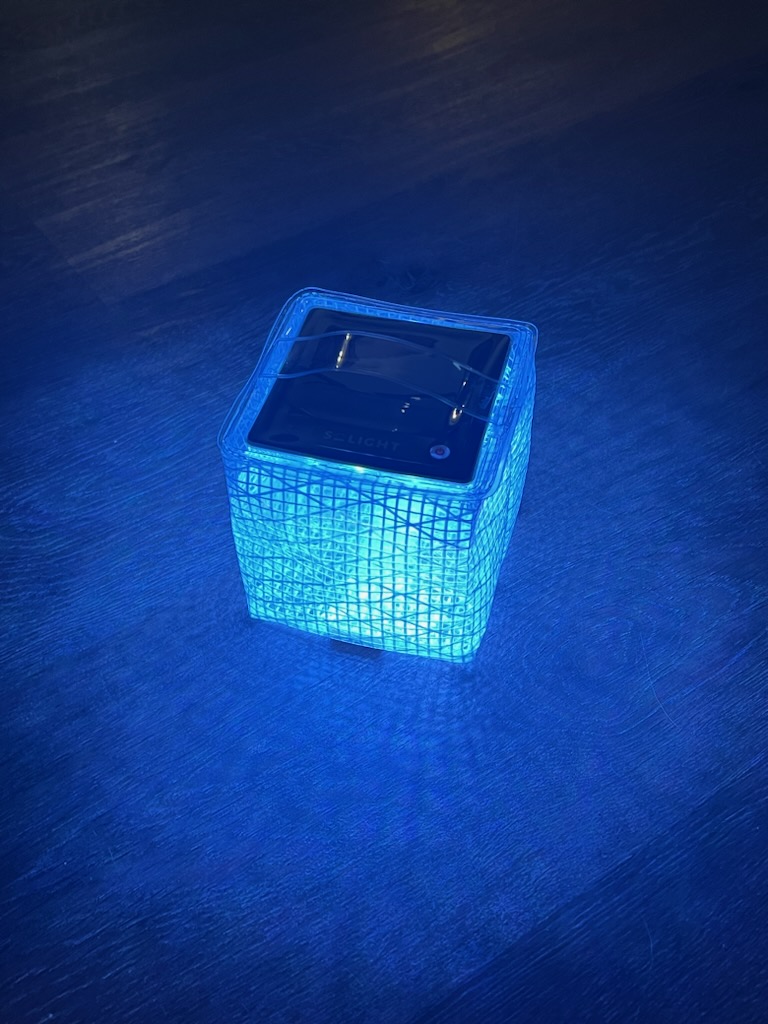 About the Solarpuff Multi-Color Solar Lantern:
SolarPuff™-LS is the ultimate collapsible solar lantern. Pops open into a 4.3″ x 4.3″ highly engineered magical bright LED cube. When this inflatable solar lantern collapses flat, it's so thin it disappears into your backpack or glove compartment.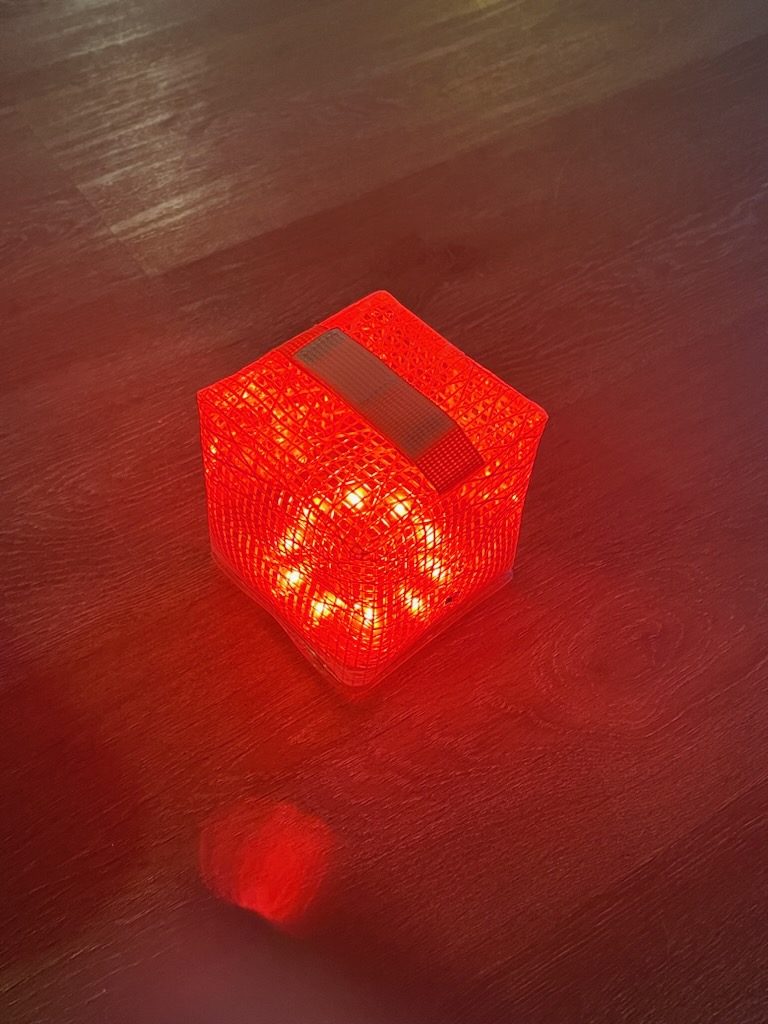 SolarPuff is the ideal portable solar lantern for hanging garden lights, celebrating with your loved one, perfect for emergency lighting, or simply take along with the dog for an evening walk around the block. It serves you in every way possible, from dinner light to camping lights, outdoor patio light, and indoor lighting for any occasion. This foldable solar lantern gives you the most soothing and magical light for any time, any where. Clean LED lighting at its best.
Features Include:
Dusk-to-dawn: Light Sensor mode is now available. Press the ON/off button for 3 seconds to toggle between Manual mode or Light Sensor mode. In Light Sensor Mode, the light will turn on by itself at dusk and turn off by itself at dawn. Perfect for your garden or patio.
Self-inflatable: It's simple to open. There is no need to inflate using your mouth or a nozzle. The origami design lets you pull the handles and it pops open into a beautiful cube! Flat pack it when you're on the go.
2.6 oz in weight, super lightweight & super compact – can be folded into a 0.5″
The Velcro handle connects and hangs easily.
IP68 Waterproof Rating: 4.3″ x 4.3″ cube when open.
Environmentally friendly, non-toxic, and recyclable, NO PVC.
Perfect during power outages. Never get caught in the Dark.
Up to 12 hours of continuous light with only 8-10 hours of charging (Charge it during the day, use it the night).
The solar lantern is stunning in color and lightweight. Virtually easy to charge by setting in the sunlight during the day and utilize for up to 12 hours at night. You can use one solitary color or set the mood by allowing the multi-color feature to change every few seconds.
You can purchase individually or as a bundle for multiple rooms or camping. Available online and shipped right to your home. Connect socially with Solight for more details.