little Bits R2D2 Droid Inventor Kit Great for STEM-ulation #LITTLEBITS #MegaChristmas17
This post may contain affiliate links or I may have received the product free in exchange for my honest review. See full disclosure for more information.
Our household is a HUGE fan of the Star Wars Franchise. I was fortunate enough, as a kid, to be able to see all of the movies as they were release in theaters, starting in 1977 with Star Wars: A New Hope. From that moment on, I have been a HUGE fan and most particularly, that adorable droid, R2D2.
I mean, be honest, who wouldn't fall in love with that adorable blue and white little droid who always seems to blend the perfect combination of mischief and heroism. I have added pieces of Star Wars memorabilia and collectibles into my home throughout the years, but my latest find might be my personal favorite to date – little Bids Droid Inventor Kit.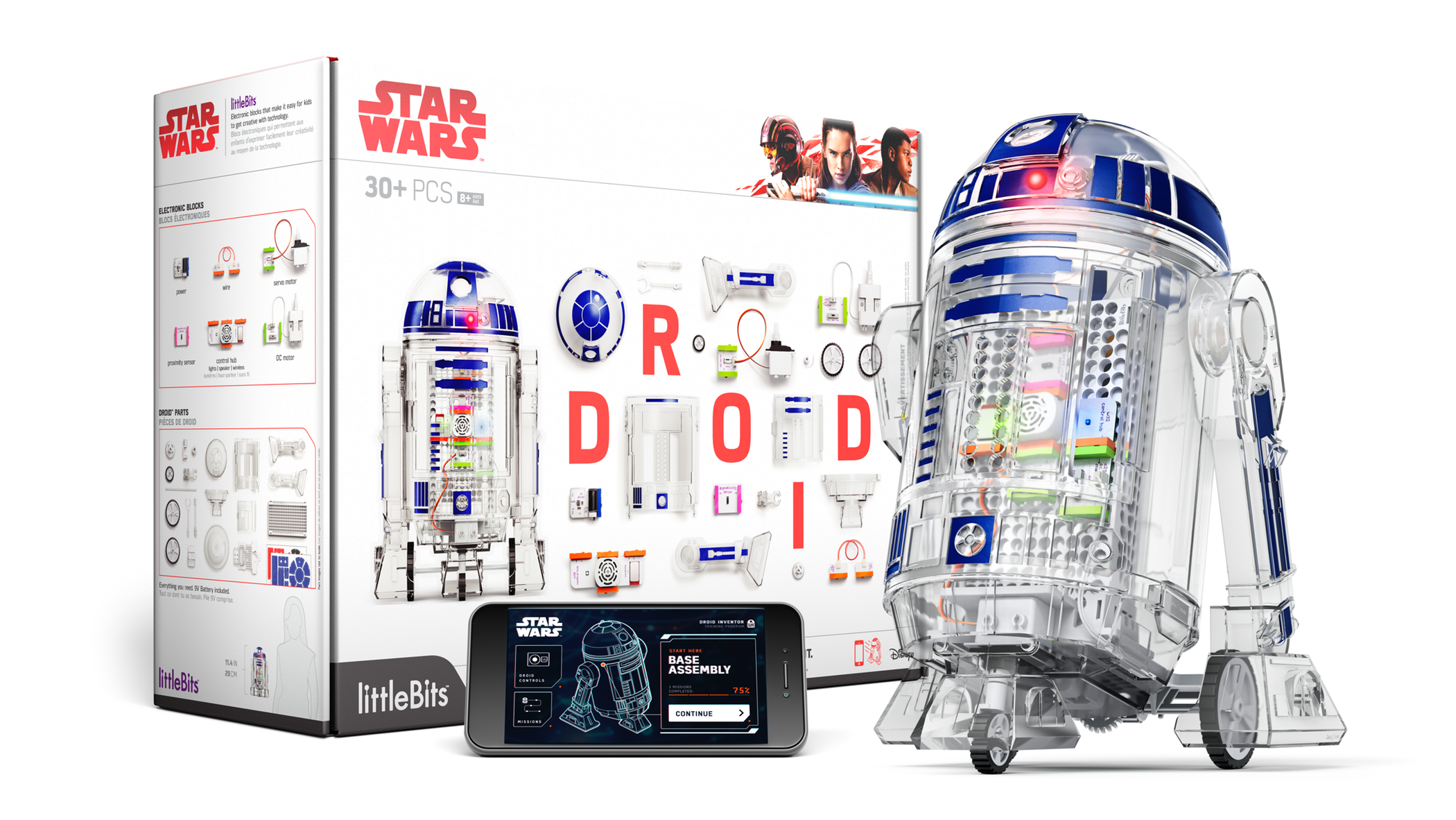 More about the littleBits Droid Inventor Kit
For the first time ever, kids can create their own Droid – including R2-D2™ – and bring it to life! Using littleBits electronic blocks and the free Droid™ Inventor app, they'll teach their R2 Unit new tricks and take it on 17+ missions. Then kids can level-up their inventor expertise and reconfigure their Droid to give it new skills, or design any Droid they can dream up. The kit comes with everything kids need to build and customize R2-D2 straight out of the box. Initial assembly is easy with step-by-step instructions to build their Droid, and control it in drive mode, self-nav, Force™ mode, and more. After mastering their Droid Inventor skills, kids continue on to challenges that spark creativity and get them inventing brand-new Droids.
This 30+ piece kit includes all the pieces you need to create you own customized
R2D2 Droid
you can play with and enjoy in your own home. From the moment you open the box, you find the instructions you need to get your building started. Each piece is clearly identifiable and separated for your convenience.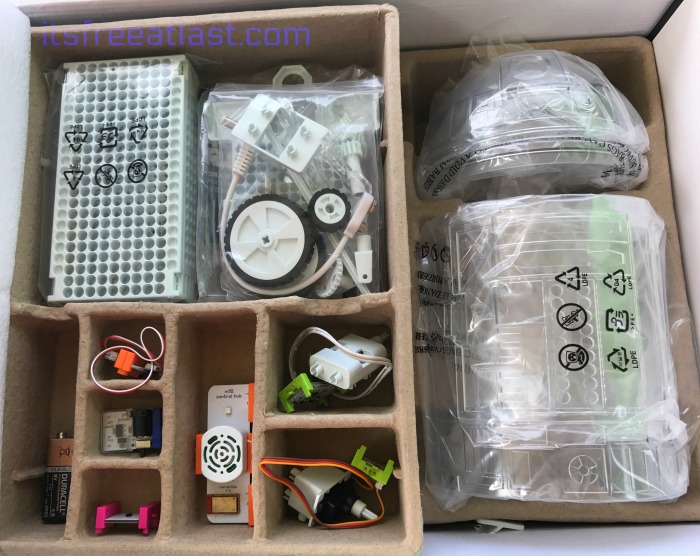 The instructions tell you how to assemble the first circuit board, from there you need to download the app so that you can pair your phone with the technology to see your progress as you build. I will admit, I was a little skeptical at first, as I am used to classic paper instructions. Those feelings quickly dissipated.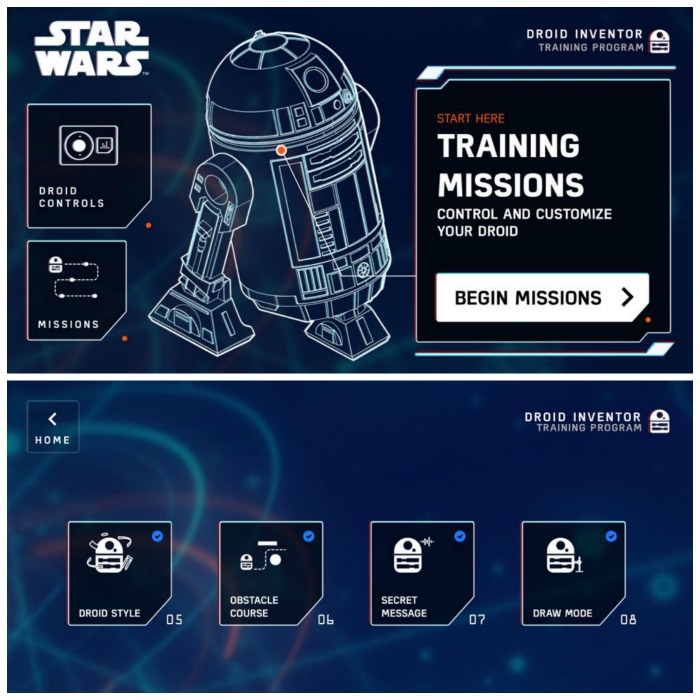 Not only was the app instructions easy to follow, it was amazing to watch how each component worked and controlled as you build your droid step-by-step. It was fun playing with the droid movements and sounds before the full unit was even built.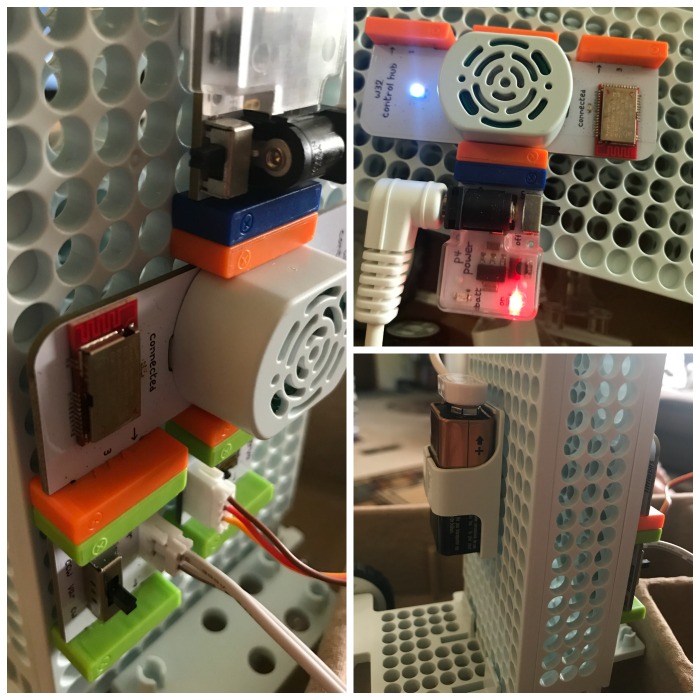 The kit comes with 6 Bits, 23 Droid parts, 3 sticker sheets (blue, red and white) and the free littleBits Droid Inventor app. The Droid Inventor app has detailed step-by-step instructions and video tutorials guides anyone can easily go through creating and customizing their own droid.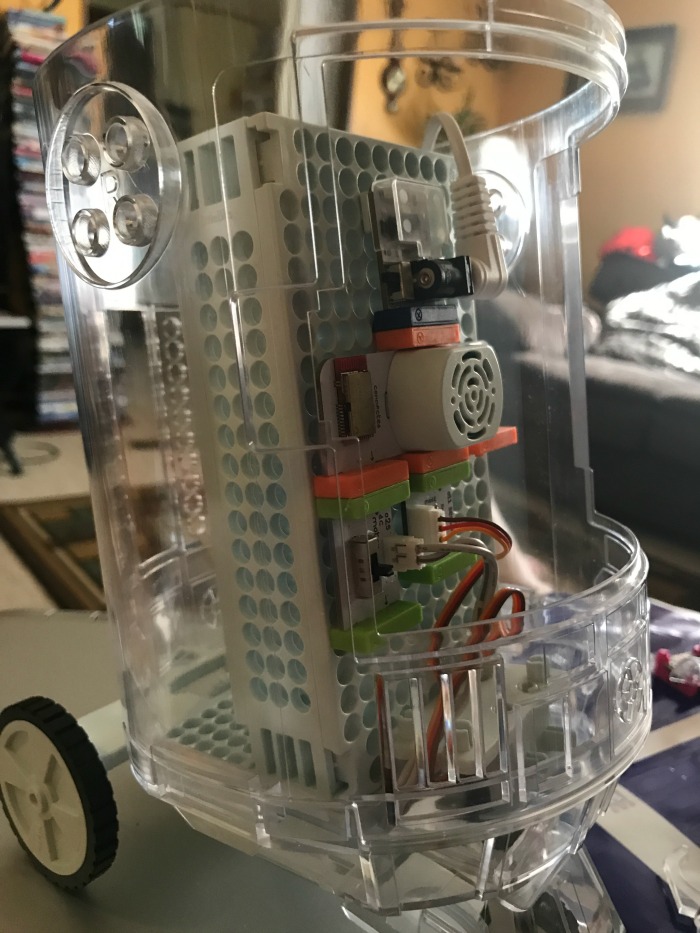 The app even includes 17 activities and missions with fun ways that you can play with your droid including drawing pictures, customizing the body and even creative obstacle courses.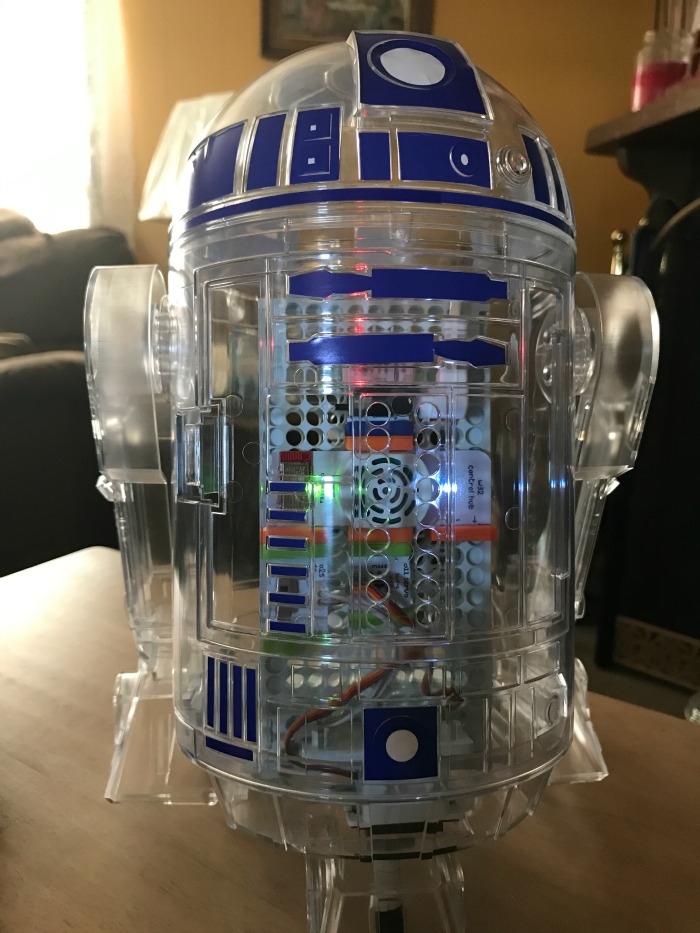 The littleBits R2-D2 runs in drive mode, Force™ mode, self-nav, and more – making him the ultimate galactic sidekick. He comes equipped with 20+ authentic R2-D2 sounds from the Star Wars films. The littleBits electronic blocks & Droid parts can also be reconfigured in different ways to create brand-new Droids.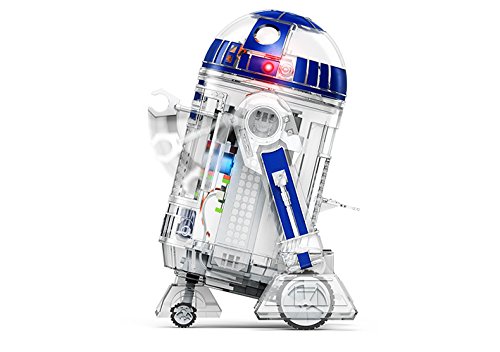 Add the littleBits Droid Inventor Kit to your Christmas wish list this year. Get a couple for the entire family to enjoy. You can race with them, customize them and enjoy great obstacle course creation with them. They are available at Walmart, Amazon and online with littlebits.com.
Be sure to stay connected socially with littleBits to see what new and creative inventions the release.
---
We have added littleBits to our Holiday Gift Guide. Be sure to check this and other fun items out.