Living Life Well With Siddha Cell Salts Plus Flower Essences
This post may contain affiliate links or I may have received the product free in exchange for my honest review. See full disclosure for more information.
As I grow older, taking care of myself gains importance daily. I want to be a happy, healthy me! I want to see all that the next chapter of my life has to offer! 
In my journey to be a better me, I have been including homeopathic remedies and supplments  into my daily routines. Siddha cell salts+  Flower Essences offer a line of products that are great for almost every phase of your life.
I got to try out a variety of their homeopathic remedies including Female Balance for Menstrual issues such as hot flashes and cramps. I sampled Muscles and Joints for my aging and sometimes achy body. I tried the sleep remedy, as we can all use a better night of sleep! Stress Relief to help me overcome the days of my life when Stress is out to get me. My dogs even got to try a Siddah cell salt+ Flower Essence product to help them calm down when life gets them all worked into a frenzy.
I have to say that these homeopathic remedies are great. With Sleep, I sure enough slept, and I slept wonderfully without that after feeling of having taken sleeping pills. Muscles and Joint, really helped me on a few days that I was feeling about a million years old.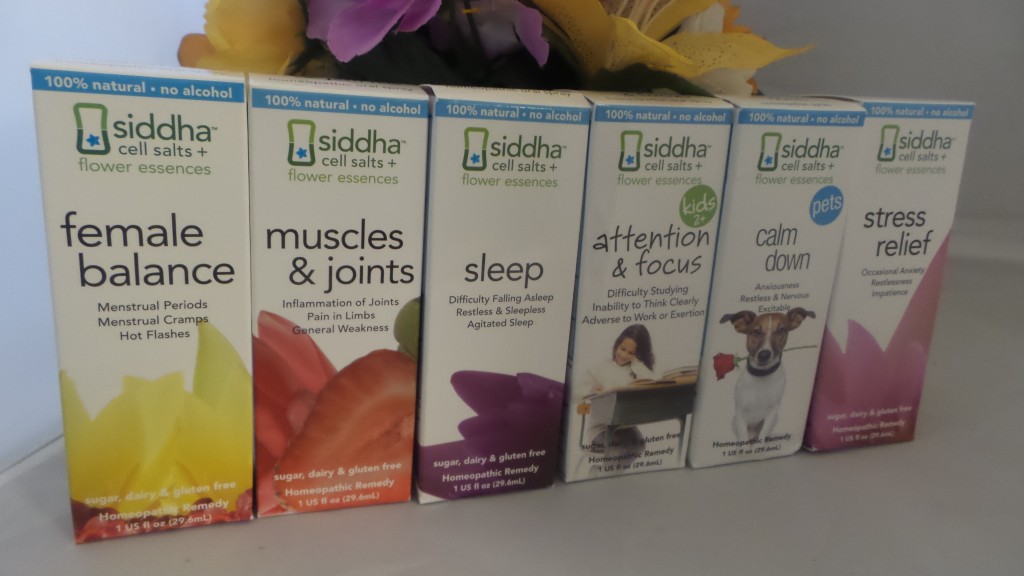 Overall I was really impressed with these products. The motto I saw on the website really summed up my thoughts on these products better than I could articulate. 
May you live YOUR life and live it well.
If you are looking to make your life better with homeopathic products, I highly recommend the Siddha brand. They have products for the entire family, to help them live their lives well!
Get social with Siddha  Flowers to learn more and explore their line of products.