Lorex Technology Launches 2 New Lines of Cutting-Edge Security Systems
This post may contain affiliate links or I may have received the product free in exchange for my honest review. See full disclosure for more information.
Since Lorex Technology first opened for business, they have earned a well-deserved reputation for offering the latest and most innovative security camera systems. Recently, the company has once again shown its devotion to staying abreast of the most current and outstanding security camera systems with the release of not one, but two lines of cameras: the Nocturnal and the Diurnal.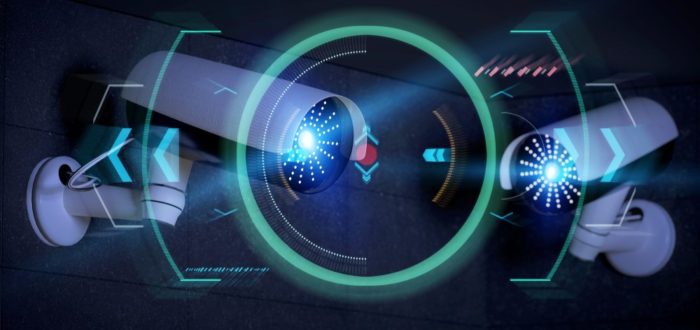 In order to understand the similarities and differences between these new security camera systems, as well as what helps to set them apart from the competition, let's take a closer look at each one and what they feature.
Nocturnals: 4K Ultra HD Cameras
For people who prefer a wired security camera system, the Noctural 4K Ultra HD cameras offer just that. They are part of the company's top-of-the-line class of IP security cameras, which are connected to a Network Video Recorder (NVR). The nocturnal security camera provides 24/7 surveillance and constant video recording in crystal clear 4K ultra HD resolution. More specifically, they record at a pixel ratio of 3840 X 2160 for a total of 8,294,400 pixels. As their name implies, these cameras are uber-adept at capturing "nocturnal" footage, even in the dark of night. Lorex's new line of Nocturnal cameras have the longest Color Night Vision (CNV) ability that is currently available; this means that if a burglar is casing a home, the CNV technology will allow the cameras to capture important details including the color of the person's hair, hat, clothing and car.
Because the Nocturnal IP cameras are powered up and ready to go 24/7, they are great for high-traffic areas. And, since they are wired, you don't have to worry about battery life. Select Nocturnal cameras also feature "listen-in audio," which includes a built-in microphone that records audio; you can also use the Lorex mobile app to listen through the camera and get a better idea of who might be on your property. Speaking of which, the NR900 series NVR that is usually sold along with this type of security camera system will connect to the free Lorex Secure App, which will also let you see what is going on outside of your home, even when you are away.
Diurnals: HD Wire-Free Cameras
If you prefer having the ability to place your security cameras wherever you wish — and move them to different locations as well — the wire-free Diurnal line is just the ticket. These battery-operated cameras do not require any cabling to transfer video data to the Digital Video Recorder (DVR), and they offer a long-distance wireless range of up to 600 feet. They will also only begin to record when they detect any type of movement; this will save on battery life. The security camera system features a passive infrared sensor that will detect the moving heat patterns that people, animals and cars give off. Like the Nocturnal line, the Diurnal camera captures outstanding footage; the 2MP sensor will easily record 1080p HD video that is clear and accurate. The Diurnal cameras also come with six LED bulbs that project infrared light 150 feet in front of the cameras. You can't detect this light with your eyes, but the camera's sensor can "see" it and convert it to a black and white video signal. While the Nocturnal line is great for areas with lots of activity, the Diurnal option is best for lower-traffic areas. This version also features listen-in and two-way audio capabilities, and all footage is stored on the security hard drive included on the DVR as well as a related and user-friendly app.
Enjoy peace of mind with the Nocturnal and the Diurnal option
If you are looking for a high quality and extremely well made security camera system, you can't go wrong with their the Nocturnal or the Diurnal option from Lorex. If you are more of a DIY-er, the wired option might be for you; whereas the battery-powered Diurnal line is ideal for people who like the "mount it anywhere approach." Both lines capture amazing footage, even at night, and if you have any questions about your camera system, you can rest assured that the friendly and experienced team from Lorex is always available to help you.