How to Choose the Best Smartphone
This post may contain affiliate links or I may have received the product free in exchange for my honest review. See full disclosure for more information.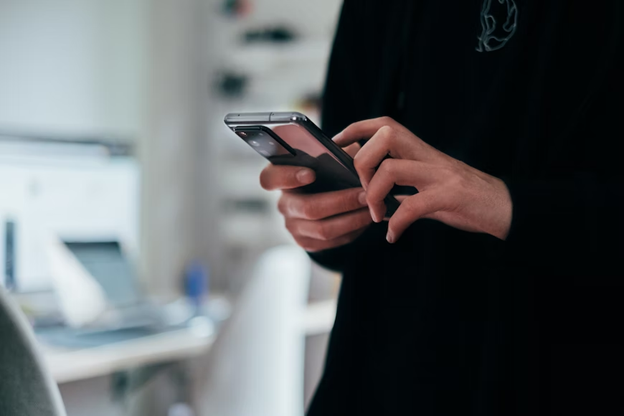 Image Credit
It's that time again, time to choose a new smartphone. If you want to make life easier, you could opt for the latest version of the phone you have already; alternatively, you could use it as an opportunity to find a smartphone that fits your usage better with a handy prepaid mobile plan.
Price Range
One of the first things to consider when buying a new phone is how much you are willing to spend. Phones range from around a hundred dollars to over a thousand depending on the brand, the operating system, and the features, but there are ways to buy phones for less.
If you are an Apple enthusiast, you can expect more in general; Samsung phones also tend to be more expensive because of the brand, the operating systems, and the features. On the lower end of the price scale, you have Nokia and Motorola phones; buy reconditioned ones for less.
Phone Features
When it comes to using a smartphone, what features are most important to you? Do you need a phone with a larger screen for writing, reading, or taking photographs? Do you need a phone you can use with one hand on the train or one that has an extended battery life for traveling?
These are some of the main features people think about when buying a new phone, but there might be other things that are important to you as well, such as the operating system and the brand. Before spending money on a phone, make a list of the most important features to you.
Operating System
When it comes to operating systems, there are two main ones to choose from, Apple IOS and Android. Some people have a preference based on brand affiliation and familiarity, while others are happy to hop around; in general, it's better to stick with a single system for ease of use.
The operating system you use the most determines where your data is stored and how easy it is to access, so if you want to make life easier, stick with the one with which you are most familiar. You will find that Android phones have a greater range of phones and customization options.
Important Specs
If you want to choose the best smartphone for your lifestyle, it helps to know a bit about the specs. Smartphone specs include things like phone design, screen size, performance, operating system, camera, battery life, and more. Read up on the specs before you visit the phone store.
The more you understand about the specs of the phone, the easier it is to make a choice that suits your lifestyle and expectations. If you don't know what you're looking for, you can ask someone in the store or bring a knowledgeable friend or family member with you to buy one.
Wireless Carrier
The wireless carrier is also an important consideration since the last thing you want is a smartphone with no signal in your local area. Find out about 365 day prepaid mobile plans that work with all smartphones and use a 4G network for the best coverage in your local area.