Lot of Flavor and Great Taste in April's Degustabox #DegustaboxUSA
This post may contain affiliate links or I may have received the product free in exchange for my honest review. See full disclosure for more information.
Can you believe how fast the months are rolling by? It seems ridiculously fast, but I am so glad Spring is finally here! Of course, I am always excited to see my Degustabox arrive! Truth be known, I am probably as excited as a kid on Christmas! I love digging in and seeing all the fun and tasty samples for the month! April's Degustabox was exceptional! It held lots of flavorful treats to try and several new items that I was anxious to try.
Are you ready to check out the goodies in April's Degustabox? I'm sure you will be drooling at the end!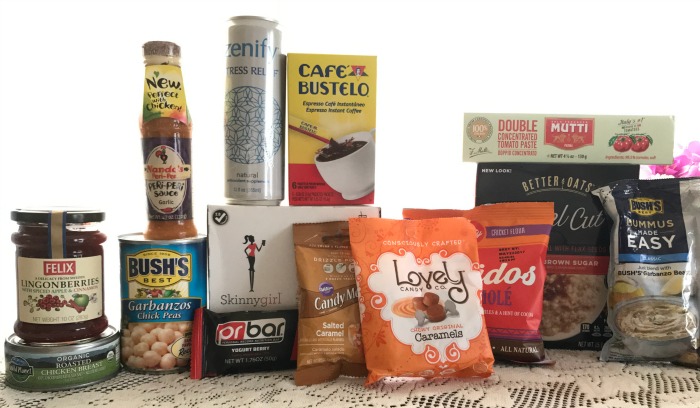 Let's check out the Mouth-Watering Surprises in the April Degustabox!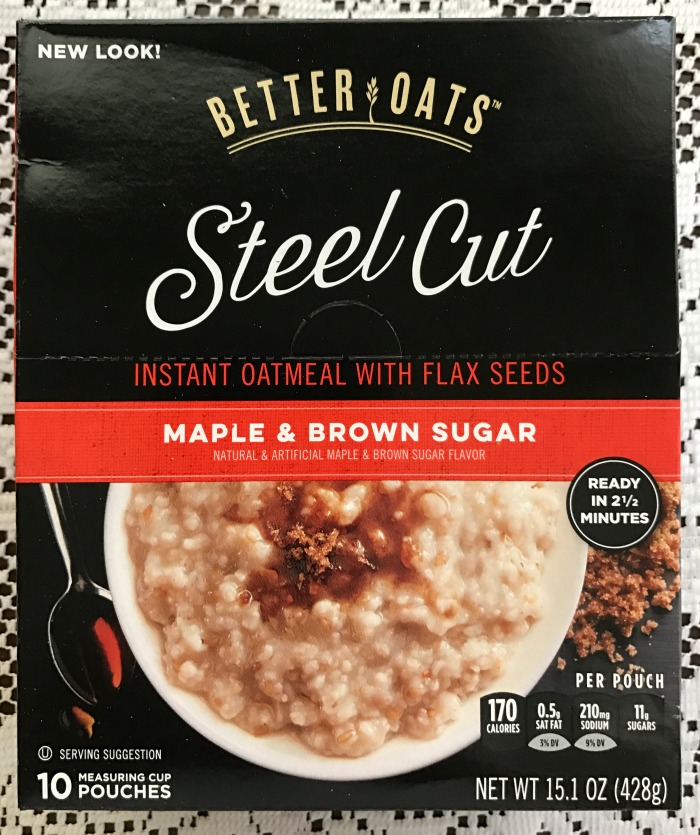 Better Oats – Steel Cut
I love Steel Cut oats and these did not disappoint! Steel cut oats are cut thick to preserve their natural texture and you'll love the combination of steel cut oats with the added convenience of instant oats. It a delicious pairing of maple and brown sugar that makes breakfast a delightful experience!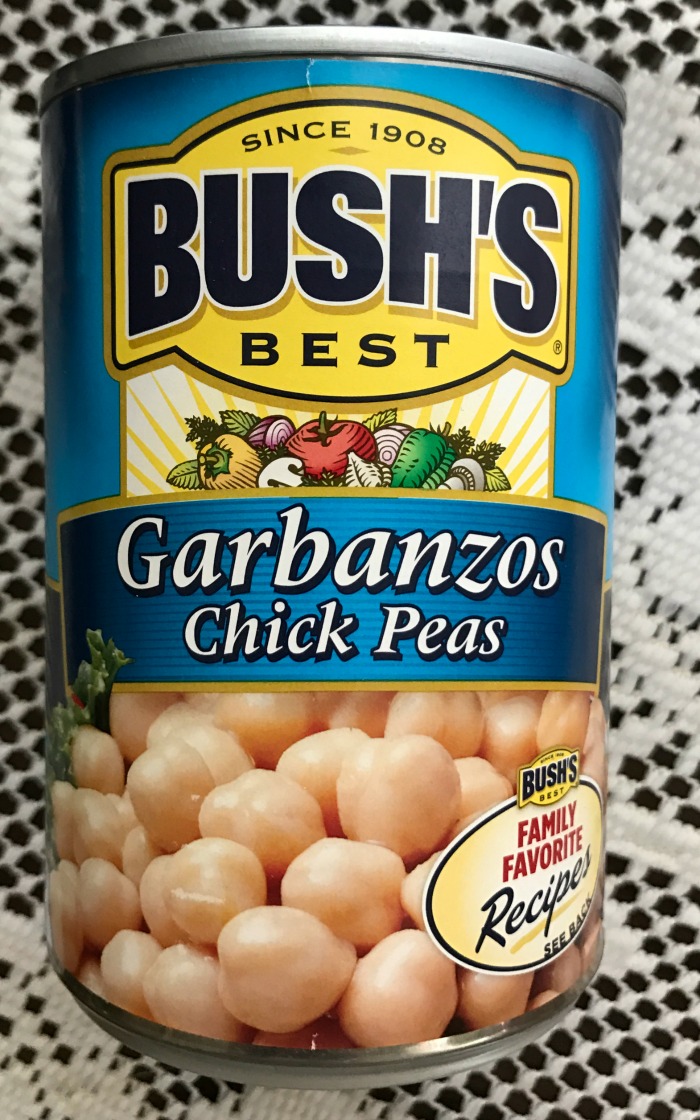 Bush's Garbanzos Chick Peas
The yummy Garbanzos Chick Peas are great for adding protein and simply delicious in making humus! Combine them with the Bush's Hummus Made Easy for quick and Hummus dish!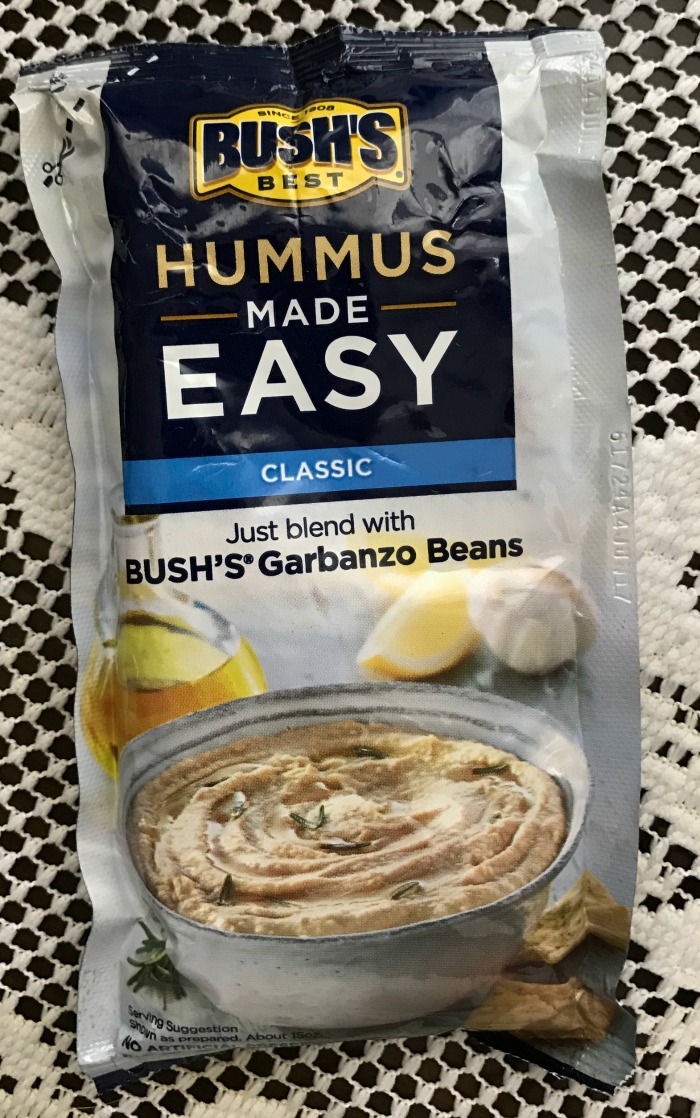 Bush's Best Hummus Made Easy
With this easy mix, there is simply no excuse for not making homemade hummus! Using the Bush's Best Hummus Made Easy, it only takes 3 simple steps! BUSH'S Hummus Made Easy®, available in the bean aisle, is the perfect blend of simple ingredients like tahini, olive oil and spices. Just blend with the included can of BUSH'S® Garbanzo Beans for a delicious, homemade hummus!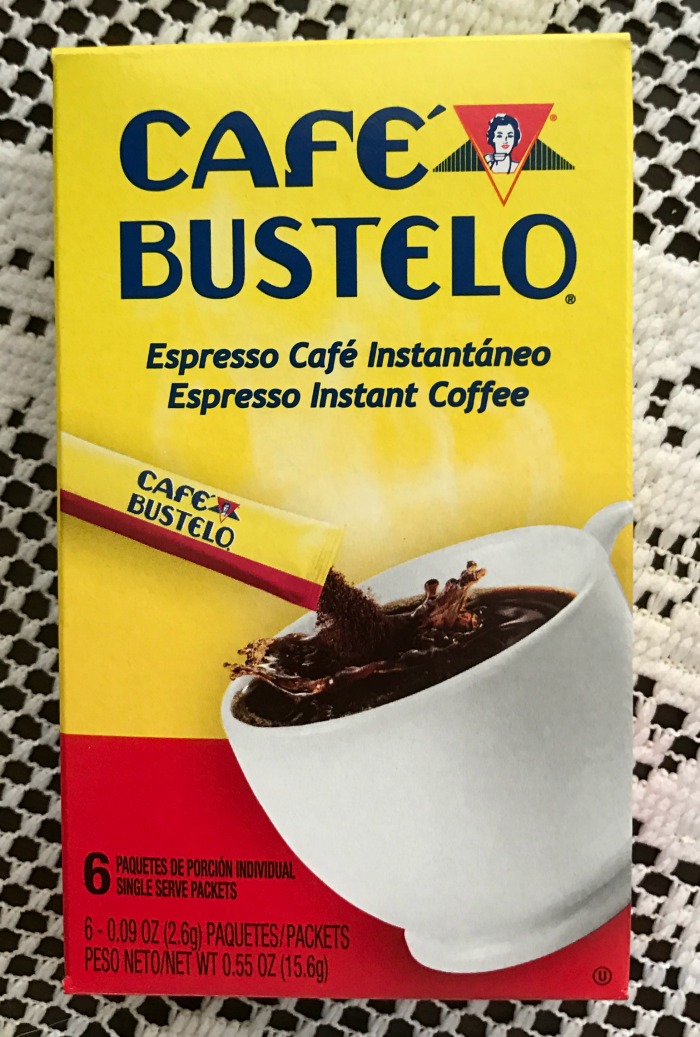 Cafe Bustelo
Instant coffee doesn't have to be boring! Cafe Bustelo has a rich, bold flavor that you will love. With their new single serve packets, you can enjoy Instant Espresso Coffee on the go — anytime, anywhere. Each box contains 6 single serve packets.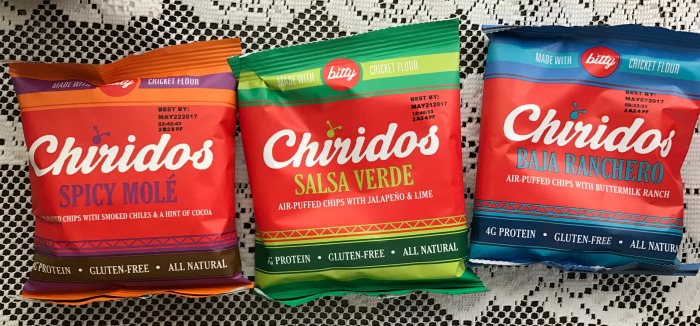 Chiridos
The Chiridos were intriguing to say the least! I had never tried it before, but these air-puffed snack chips were yummy! They come in 3 deliciously healthful flavors inspired by traditional dishes from Mexico. They're low in fat, high in iron and fortified with eco-friendly cricket protein. They are also gluten free!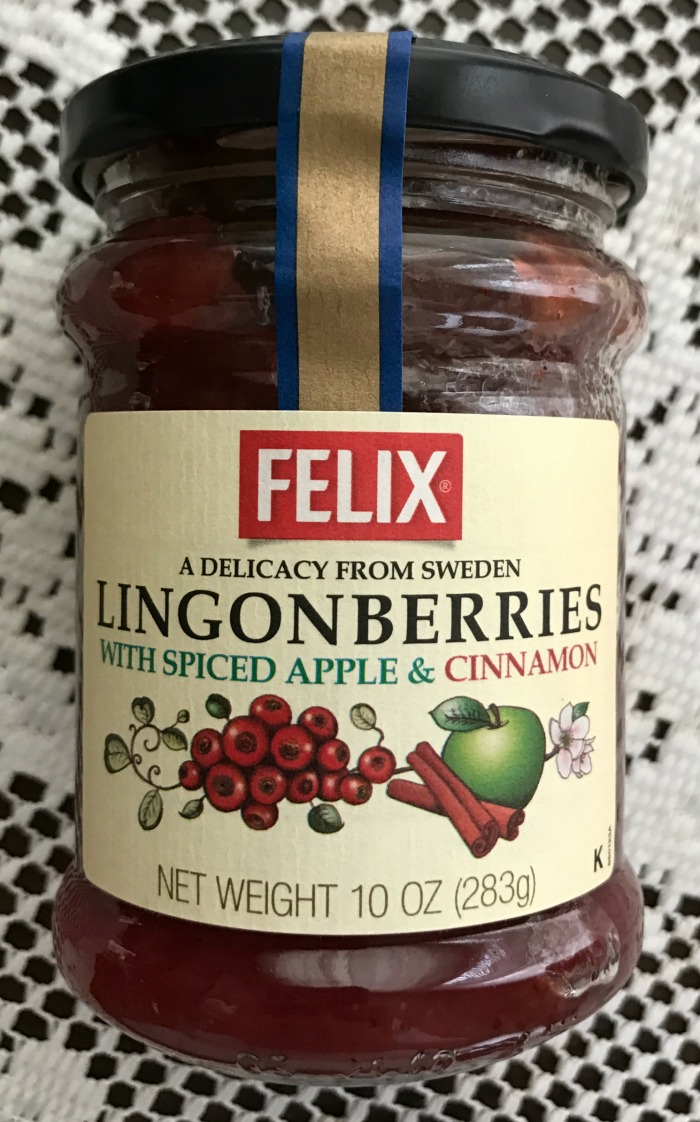 Felix Lingonberries with Spiced Apple & Cinnamon
This yummy deliciousness was another pleasant surprise! I had never tried it before and was anxious to sample it. It has the classic combination of apple and cinnamon, but adds the freshness of lingonberries and heat from chili. AMAZING! It is perfect to use as a flavoring in your casseroles and as a meat glaze.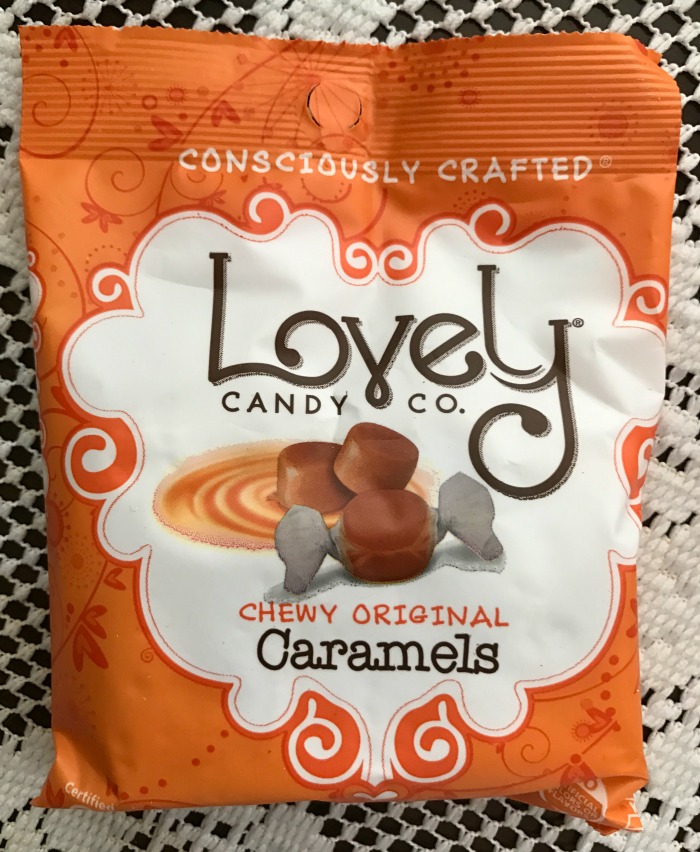 Lovely Candy
In my opinion, you can never go wrong with chewy caramels! These Lovely Candy Original Chewy Caramels will take you back to the nostalgic days of mom and pop candy shops. Their consciously crafted, all-natural, caramels are made with real butter, sweetened condensed milk, vanilla and molasses. They have NO artificial colors, flavors or high fructose corn syrup. Just pure and simple ingredients. Makes my mouth water just talking about them!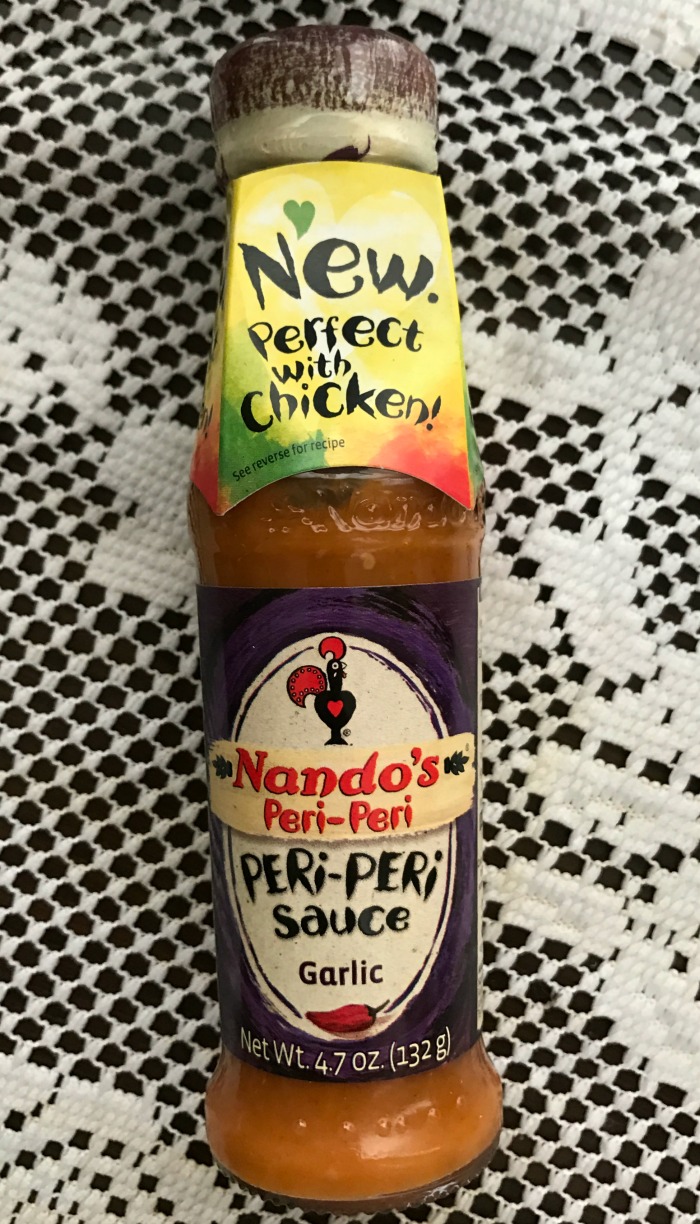 Nando's Peri-Peri Sauce
If you love garlic – and who doesn't? You will love the Nando's Peri-Peri sauce. It is made with African Bird's Eye Chili and a blend of ingredients – onion, sun-ripened lemons, garlic, and spices. It is choked full of flavor and will liven up all your dishes!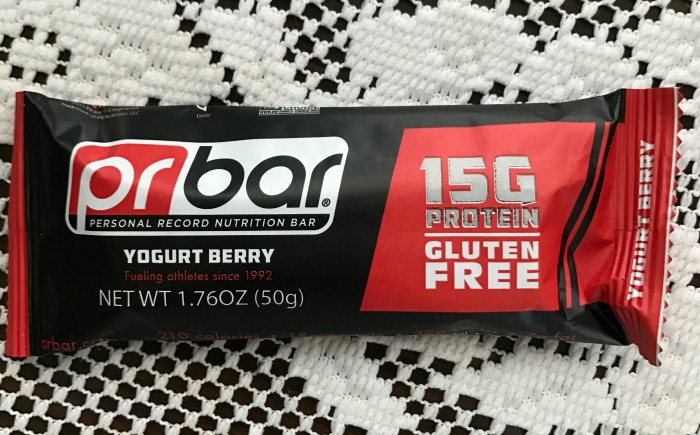 PR Bars
PR Bars are one of my favorite snack bars. After being introduced to them in a previous Degustabox, they have become a staple in my snack supply. PR Bars are certified gluten-free and packed with the perfect blend of carbs and vitamins to boost energy and endurance when you need it most. With a 1-2 punch of whey and soy proteins for optimal recovery, PR Bars are fuel to keep you Performance Ready. These yummy bars are proudly made in the USA.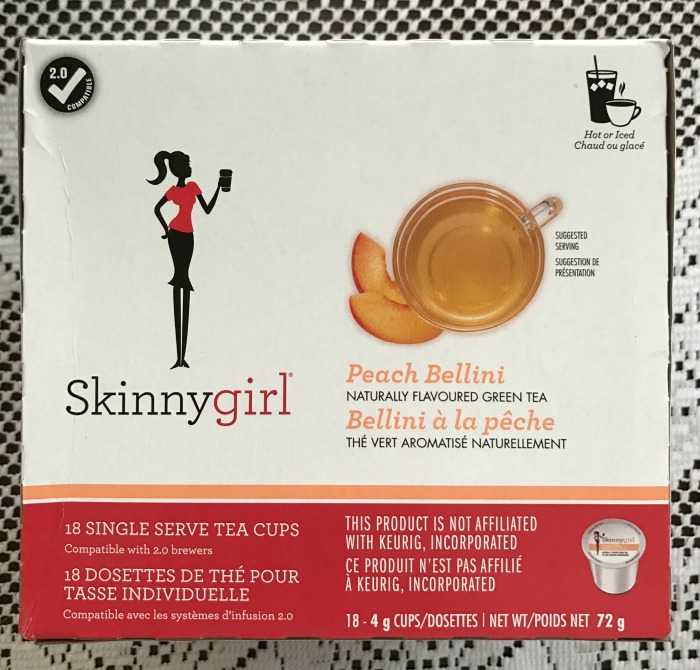 Skinnygirl
You will love the Peach Bellini Green Tea k-cups! These were new to me and I find myself loving their unique and refreshing flavor. It contains revitalizing green tea infused with the sparkling sweetness of ripe juicy peaches for a mouth-watering treat. They have all-natural ingredients and are sweetened with a touch of stevia, zero calories. They are perfect for a cup of hot tea or served over ice for an iced tea!

Mutti Double Concentrated Tomato Paste
Concentrated tomato paste is a great way to add flavor, texture, and color to a dish. The Mutti Double Concentrated Tomato Paste is made with 100 % Italian Tomatoes, giving it a delicious flavor! It is perfect for recipes that require long cooking times but also can be used for quick recipes to add a dash of seasoning.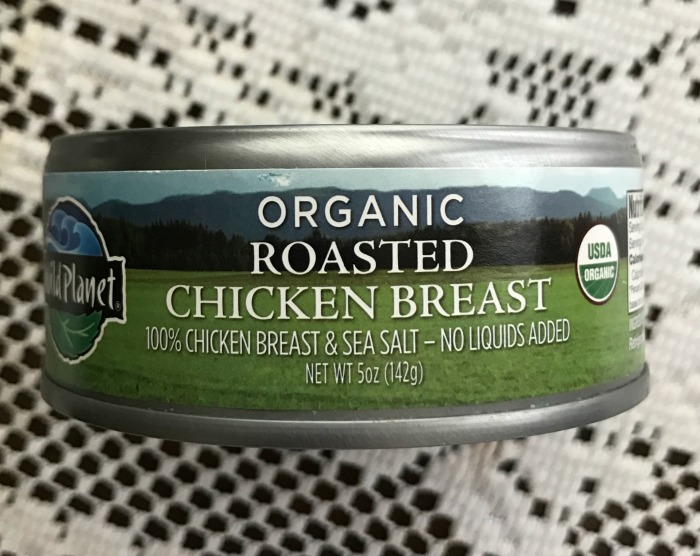 Wild Planet Organic Roasted Chicken Breast
The Wild Planet Organic Roasted Chicken Breast is USDA certified organic free range chicken breast. It is roasted right in the can without added water or fillers. Most importantly, it is moist and flavorful! Wild Planet roasted chicken is amazing for salads, burritos, soups or any favorite recipe.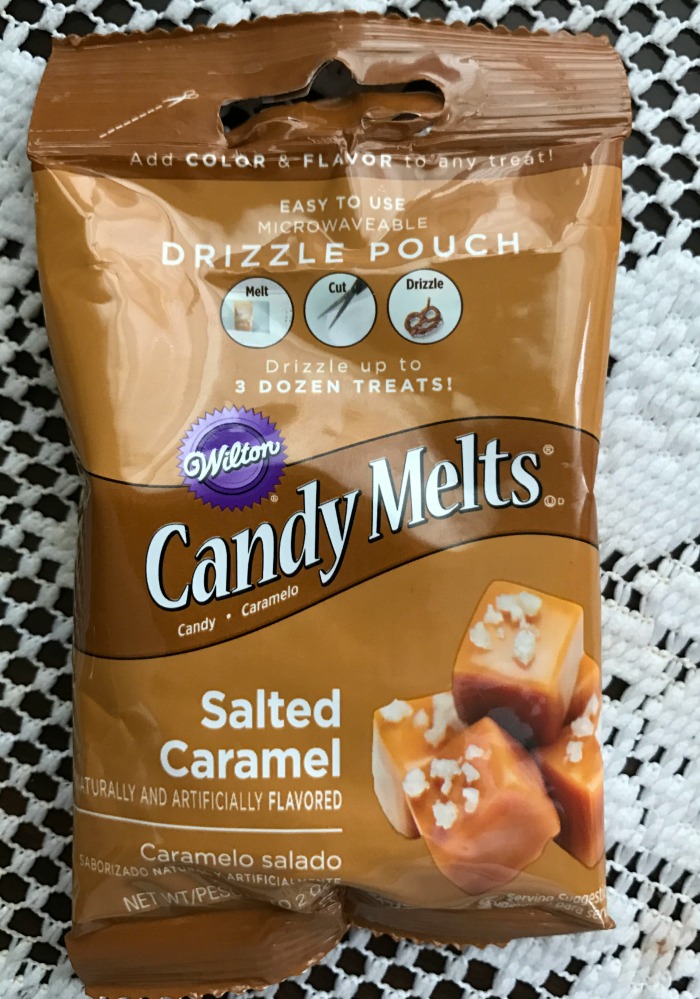 Wilton Candy Melts
Caramel! Seriously, I love it and these Wilton Candy Melts are no exception. They are a quick and fun way to decorate homemade goodies. They are easy to use because you can conveniently melt the candy right in the package. Snip the corner and decorate. With just a squeeze of the bag, you can add drizzled decorations to pretzels, strawberries, cookies, cake pops and other treats.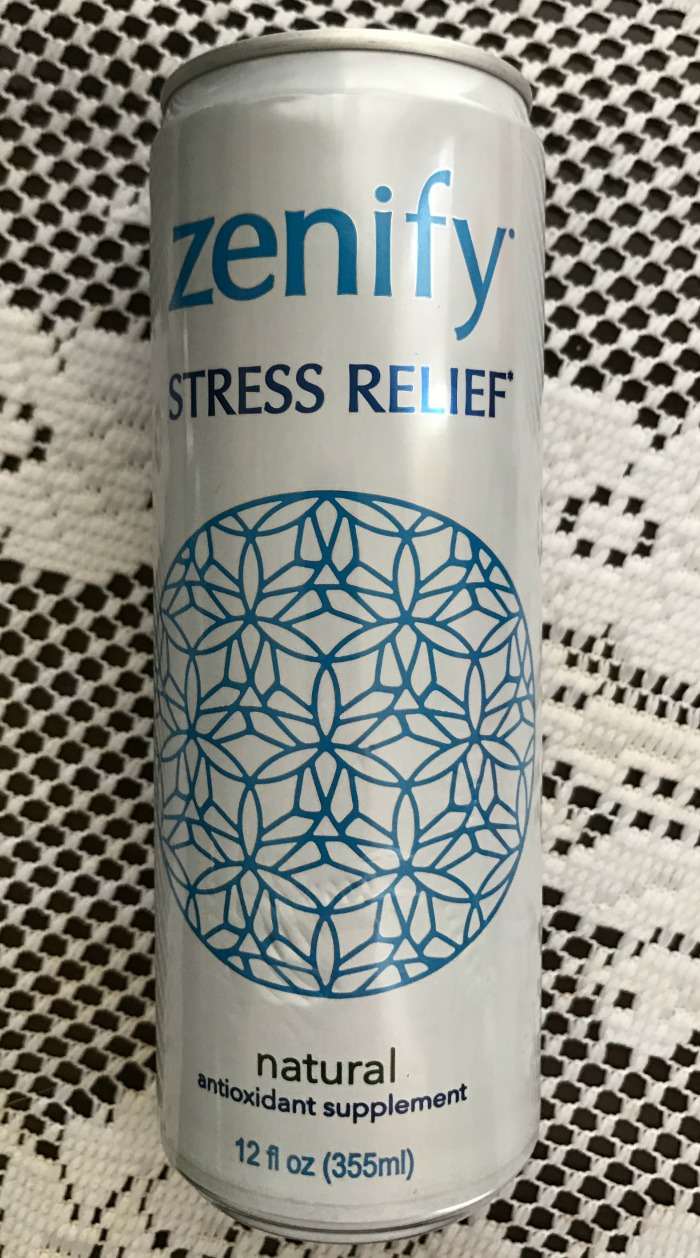 Zenify
In the afternoon slump, there is nothing better than having an all-natural Zenify! This delicious drink is infused with the same stress-relieving antioxidants found in 15 cups of green tea, with no caffeine! Zenify helps keep you sharp, focused, and productive throughout the day! I love how it helps keep me focused without the added jitters of caffeine!
I cannot stress enough how much I love my monthly Degustabox subscription! For starters, it is like a monthly mystery box – I love a good mystery! But, on a more serious note, I love being able to try different items that I may not know about. It's great to be able to sample them before purchasing at the store. One thing to note on the April's Degustabox, there are a couple of variations on the boxes, so the items you receive in the box may be different than the ones you see in the post.
Are you ready to Sign Up for a Degustabox Subscription?
Sign up for a monthly subscription with Degustabox for only $19.99, which includes delivery. Receive your Degustabox every month filled with goodies (10-15 surprise products, many new to the market)! And, at this price, it is much less than you would pay in stores! It is a great value and a great way to try before you buy! If you decide it isn't for you, that's alright too! There is no commitment necessary. To cancel, just let them know before the 15th of the month. So, what are you waiting for? Go ahead and give Degustabox a try today!