Maggie Bags Bailey Bag Holiday Gift Guide #Review
This post may contain affiliate links or I may have received the product free in exchange for my honest review. See full disclosure for more information.
Earlier this year, I had the opportunity to bring you a review for an amazing bag from Maggie Bags.  The bag I reviewed was the Campus Tote and I still use it every day.

This holiday season, I am bringing you another amazing review of a different style of Maggie Bags.  This time, I choose to get my daughter a bag.  As a teenager, she is constantly changing purses and loves such and eclectic array of styles and colors.
The new Bailey Bag in Sorbet from Maggie Bags is perfect for her.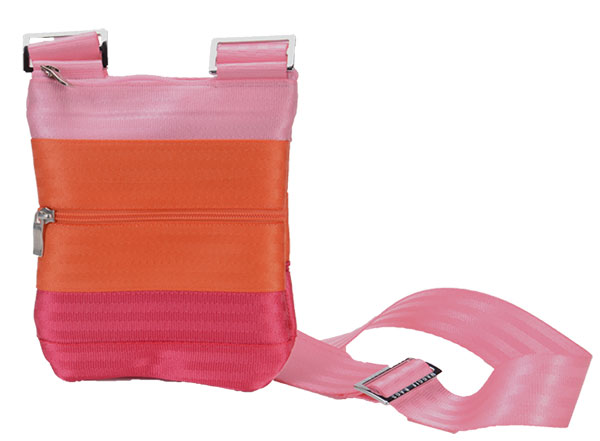 If you are unfamiliar with Maggie Bags Products, read below for more information.
About their products:
Maggie Bags™ seat belt handbags are made using automotive seat belt webbing built to meet government safety standards to protect you in your car. Due to these high standards, millions of yards of seat belt material are rejected by automakers each year. Maggie Bags™ uses as much of this rejected material as possible in our seat belt purses and seat belt handbags.  Availability of rejected seat belt webbing can vary greatly therefore some must be purchased new to meet the growing demand for our unique and stylish seat belt handbags. However, our commitment to use repurposed material whenever possible remains steadfast.
The Maggie Bags™ team is continually looking for creative ways to do our part for the environment.  We are proud that the construction of our handbags is a simple cut-and-sew operation. This helps to minimize the environmental impact of manufacturing new materials and eliminates the need for typical recycling processes that consume large amounts of energy and other resources.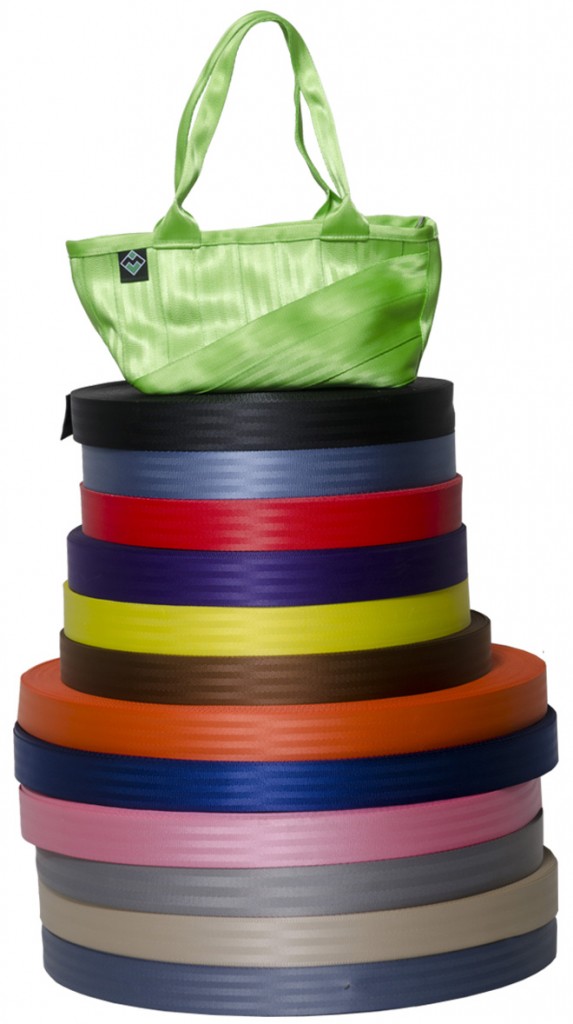 Photo Courtesy of MaggieBags.Net
I love that Maggie's Bags are so strong and durable, yet stylish and fashionable.  I get noticed quite a bit more when I carry my tote and people are continually amazed that they are made from seatbelts.
My latest Maggie Bag, the Bailey Bag in Sorbet (pictured above) is the perfect addition to my daughter's Christmas list and would also be a great gift for anyone. Coming in a wide array of colors, you are sure to find something for any style or outfit.
Right now, all fan will receive am AMAZING discount.  Simply use "FREEATLAST15" at checkout to score a 15% discount through 12/20/13.  Code is good on everything except Bundle & Save items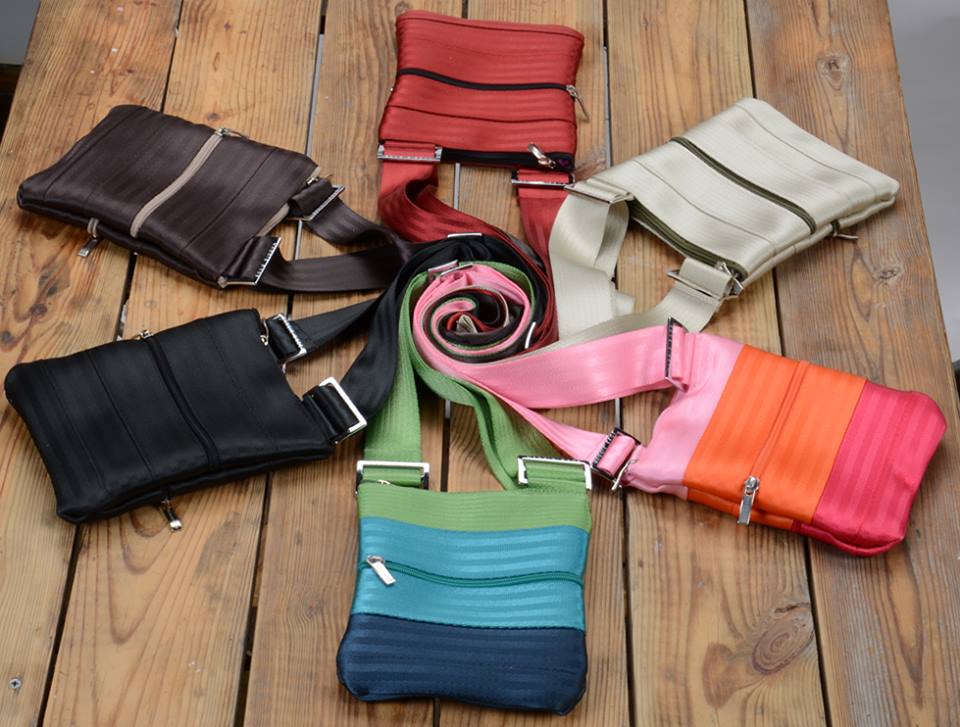 Be sure to stay connected with Maggie Bags
Facebook | Twitter | Pinterest | Polyvore | Google + | Newsletter | Read their founding story here
Would you like the chance to win the same bag I reviewed in your choice of color?  Stay tuned for a fabulous giveaway to start.