Magic Plasma Ball- Educational AND Fun!
This post may contain affiliate links or I may have received the product free in exchange for my honest review. See full disclosure for more information.
I received this product free of charge in exchange for my review.  All opinions are my own and not influenced by the company or anyone else.
Magic Plasma Ball -Touch Sensitive- Nebula Sphere Globe Novelty Toy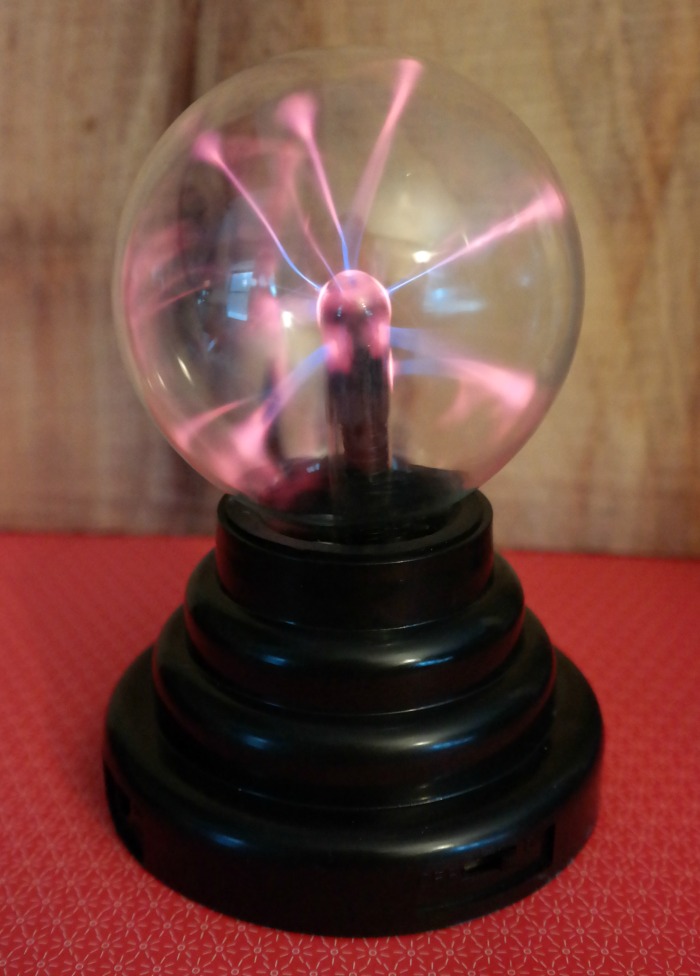 This Plasma Ball brings back some fun memories from the waiting room at the Pediatrician's office.  My son always loved going to the doctor or dentist.  He loved the toys, loved to color and loved playing with other kids.  He used to spend the most time checking out the Plasma Ball.  They had a HUGE one, twice the size of a basketball.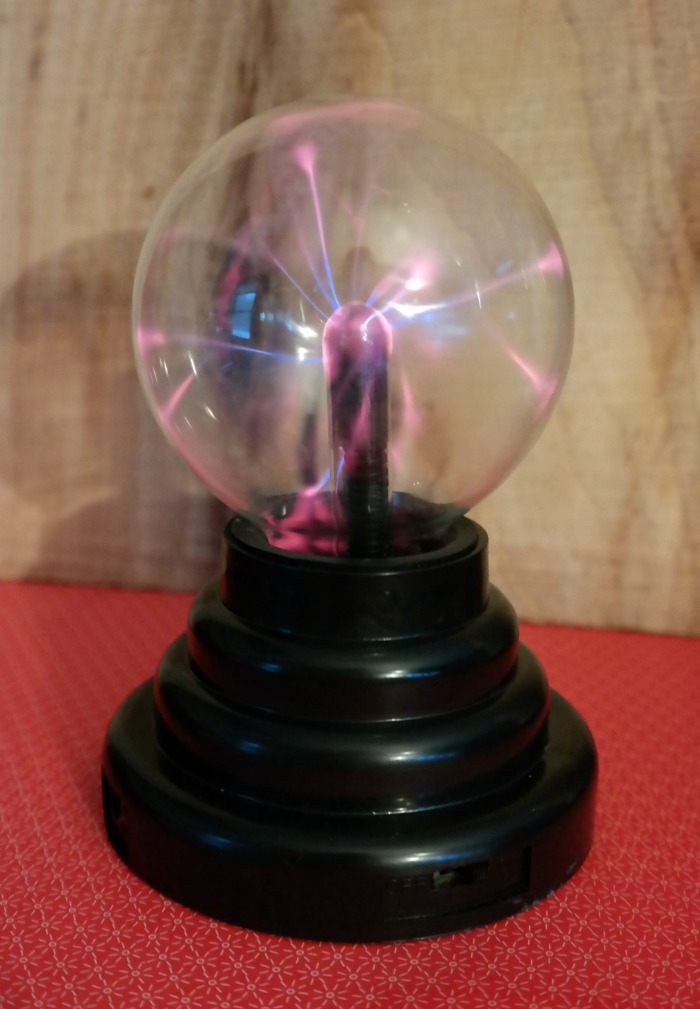 Filled with rare inert gas, the high-strength glass globe generates colorful streams across the whole surface due to black spherical electrode in the center and an oscillation circuit board at the bottom. As the voltage on the electrode is very high, the created light is a number of radial glow, gorgeous in the dark.
Educational Plasma Ball: It can generate colorful streams of electricity dance across the surface of whole globe like atmosphere, perfectly demonstrating physics science

Interactive Toy: Place you finger on the glass surface and watch as colored bolts of glowing light follow your every move

Eye-catching Decoration: Once switch it on, the colorful streams created inside make it stunning and absolutely great for decorating your living room, office or anywhere else

Sterilize and Purify Air: The plasma ball produces large numbers of negative ions to adsorb bacteria, neutralize and precipitate positively charged elements like dust, smoke floated in the air

Great for Health: It can activate the oxygen molecules in the air to make it easily absorbed, activate diverse body enzymes to promote metabolism and encourage better sleep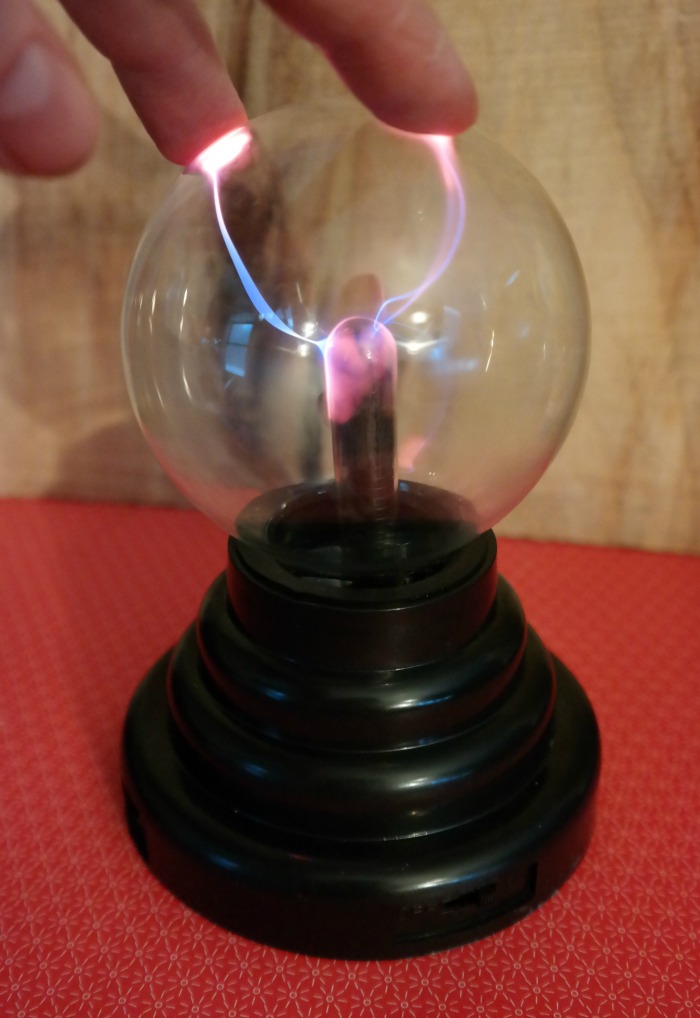 This Magic Plasma Ball is simple yet so much fun!  It would make a great birthday gift for those "hard to buy for" friends, cousins, etc.  Even our dogs love this one!  The Border Collie will stare at it for 30 minutes- he is mesmerized by it!
Get one today on Amazon!