Emeril Lagasse Slip-Resistant Footwear Provides Perfect Comfort
This post may contain affiliate links or I may have received the product free in exchange for my honest review. See full disclosure for more information.
Do you work in the food business or are you in a profession that keeps you on your feet quite often? Step into a new, stylish comfort with the Emeril Lagasse new line of footwear. 
MORE ABOUT EMERIL LAGASSE FOOTWEAR
Chef Emeril Lagasse and Jack Schwartz Shoes Inc.(JSSI) announced a partnership to produce a new shoe line specially designed for professionals in the restaurant industry. A private company, JSSI has been in the footwear business for over 80 years, designing and distributing footwear. Ermerils Footwear is being distributed by S4 LLC, a JSSI related company. Culinary icon Emeril Lagasse, the founder of twelve restaurants and star of popular shows Emeril Live and Top Chef, brings to the footwear industry his years of restaurant experience and an intimate understanding of the particular demands of culinary professionals. Emeril Lagasse slip and stain–resistant footwear will offer restaurant industry professionals shoes designed to provide maximum protection and comfort for demanding work days. Emeril Lagasse duty shoes reimagine work footwear with innovations in style, safety, and comfort; the shoes will be available for purchase starting November 1.

Emeril's shoes feature multiple innovations that are specifically tailored to the restaurant environment. Knowing that duty shoes need to stand up to the tough environment that culinary professionals face, Emeril worked with JSSI's creative and engineering teams to integrate antimicrobial and water repellent technologies into the material of the shoe upper itself, while also introducing a memory foam insole for enhanced comfort. Each shoe also includes an Emeril-inspired slip-resistant outsole to provide reliable traction on any surface, an essential consideration in busy kitchens. Beyond the functional innovations, the shoes are designed to meet the evolving tastes of culinary professionals, offering both style and substance.

These shoes are delightful, comfortable and feel like walking on air. I got them for Adam, who is on his feet most of the day at work. When not at work, he is walking all over campus taking college courses, so having comfort is important. He has used them for 2 weeks and they area his favorite shoe to wear. Each day, as he heads out the door, he makes a comment about how comfortable he will be with his Emeril Lagasse shoes.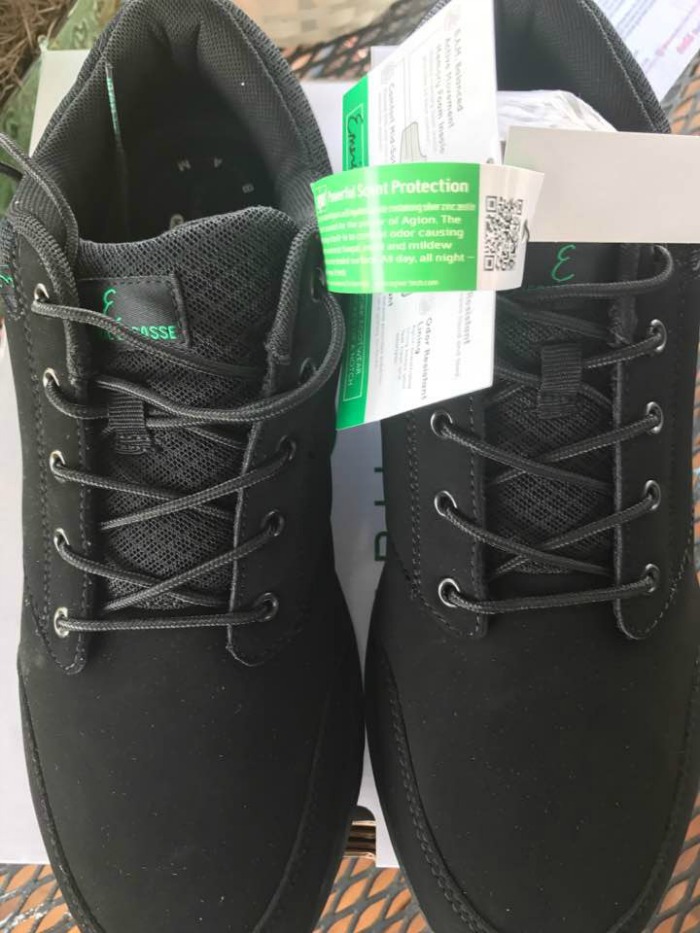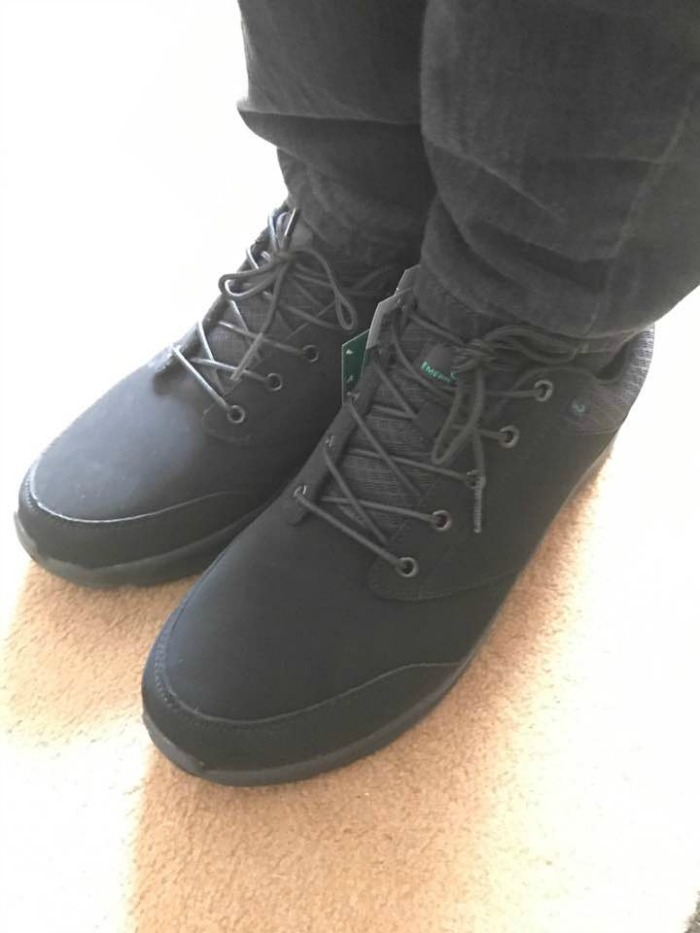 This new line of shoe comes in styles for men and women including high-top, low-top and slip-ons. They range in many sizes and will fit most anyone. My personal style is this woman's classic canvas high top.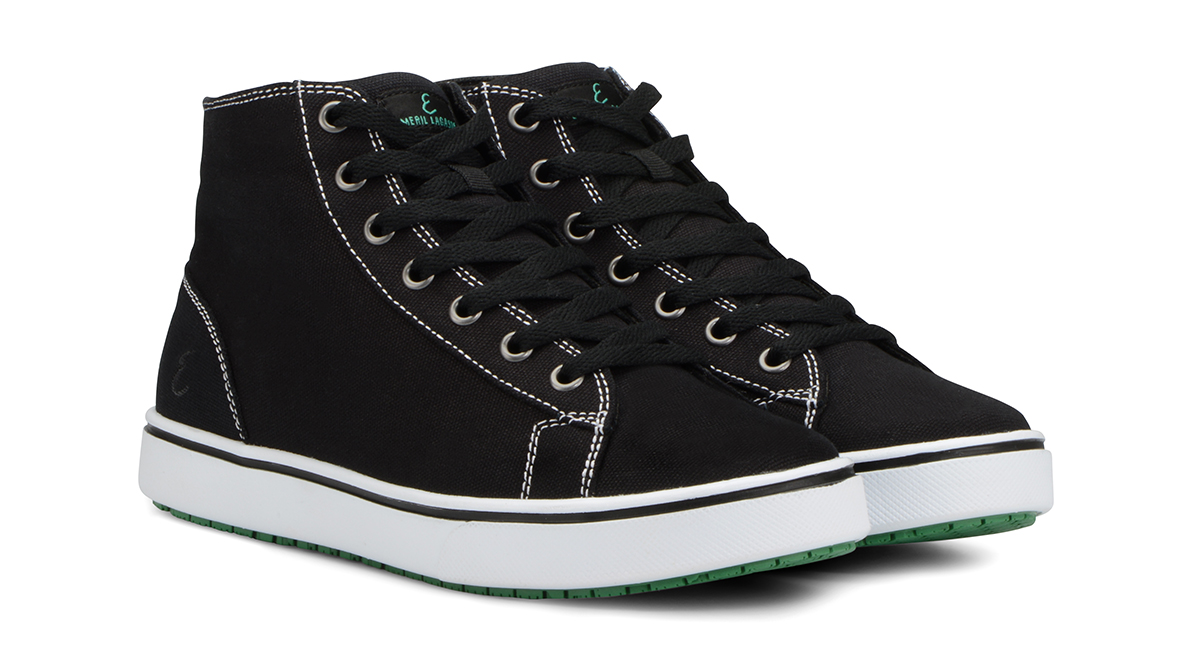 These shoe designs are made by Emeril's specifications,  so EXTREMELY comfortable, slip resistant, water resistant, odor resistant.  He wanted to present styles not only for people working in the restaurant – from the kitchen to the waiters to the hosts – but he wanted them stylish enough so the rest of the world would want to wear them.
You can pick up these shoes at Shoe Carnival Stores, online or even available on Amazon. Be sure to stay connected socially to find out the latest news from Emeril Lagasse Footwear.