Maintain Wellness and Good Health with Colorado Grown Hemp Oil Products #MegaChristmas20
This post may contain affiliate links or I may have received the product free in exchange for my honest review. See full disclosure for more information.
I have a lot of aches and pains in my back, and with the cooler weather coming I am sure it will ramp up so I like to rub the CBD Salve on those aching muscles. It helps to relieve the pain, and let me get on with my day!
CBD stands for cannabidiol and is one of the compounds found in hemp. CBD (cannabidiol) is one of over 100 compounds in the hemp plant but stands out with its reputation in aiding the mind and body. The products offered through 43 CBD Solutions contain CBD and other cannabinoids found in the hemp plant.
Often, CBD may be mistaken with another cannabinoid found in the cannabis plant, THC (tetrahydrocannabinol). While THC is known as providing a user with a "high" and has a psychoactive effect on the human brain, CBD does not have any psychoactive properties. This means that when a user decides to use CBD oil as part of their treatment and well-being, they can take advantage of the potential health benefits * without the high.
* These statements have not been evaluated by the Food and Drug Administration. This product is not intended to diagnose, treat, cure or prevent any disease.
About 43 CBD:
Our farms are nestled in the heart of the Rocky Mountains on the Western Slope of Colorado. Clear mountain spring water and high altitude air create the perfect environment for growing our artisan hemp. Hemp is like wine— special earthly conditions matter.

Everything we do —from carefully hand-selecting our seeds, using all natural farm practices (we never use harmful chemicals) to crafting our own full spectrum hemp oil and testing every batch for quality— is intentional and results in the greatest healing potency.

We believe that Cannabidiol (cbd) that is extracted from locally grown natural hemp far exceeds the quality that has become the industry standard. Getting back to local farms that naturally grow our foods and medicines is getting back to our roots. Supporting Western Slope Colorado farmers is important to us. We could save by going with front-range, out of state, or even international growers, but that's not who we are. We care about the land where we live and want to pass economic prosperity onto our local and neighboring communities.

We like crafting artisan hemp products, but most of all, we like knowing we are helping people feel better. Reach out and talk to us. We'll tell you everything you want to know about the science and healing properties of hemp CBD oil. And, we'll be the ones answering the phone.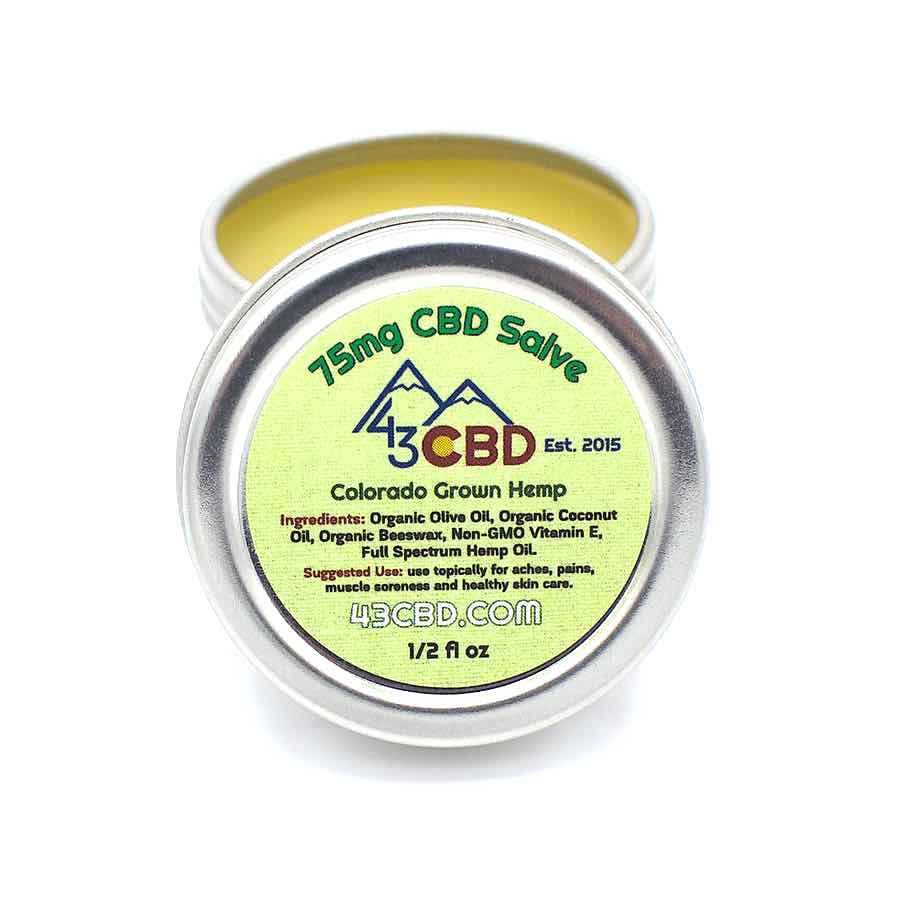 Pocket Tin CBD Hemp Oil Salve (75mg)
The 43CBD Solutions salve (75 mg) is an all-natural topical product that can be easily applied directly to the skin. It contains 100 percent organic ingredients, including beeswax, vitamin E, coconut oil, olive oil, and full spectrum hemp oil with 300mg of CBD. It's especially ideal for those with sensitive skin or allergies because we do not add any artificial ingredients or scent.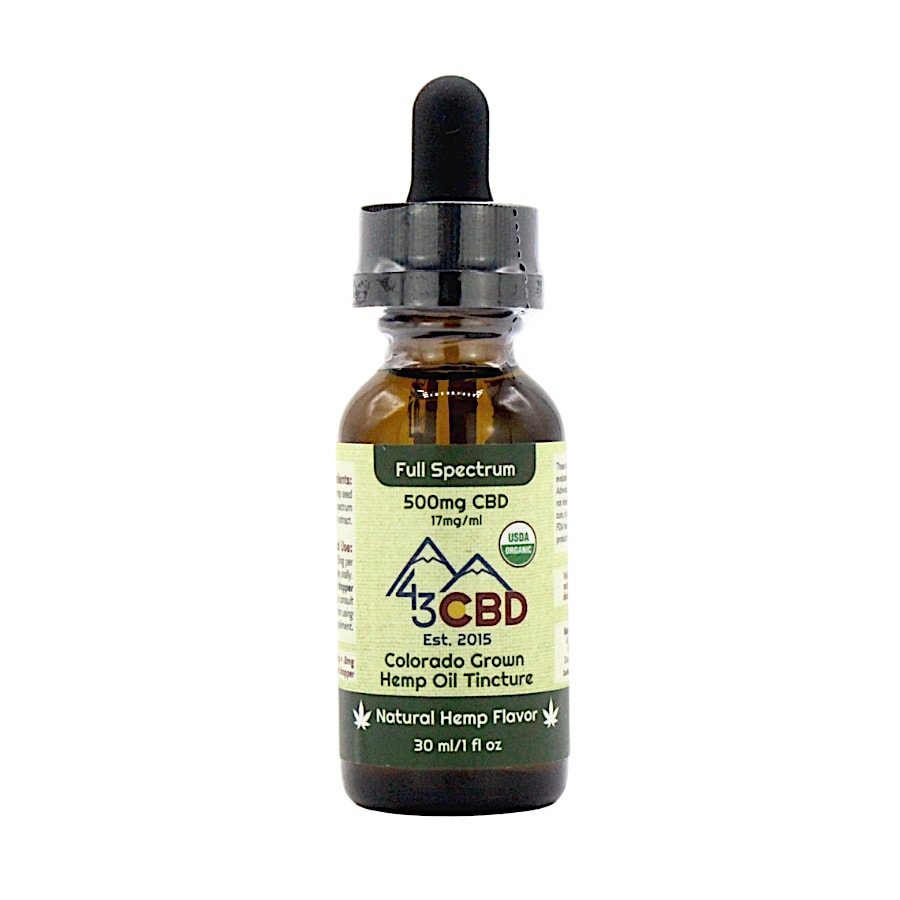 Organic Full Spectrum CBD Oil (500mg)
The tincture is the quickest method of taking in CBD orally, as it hits the bloodstream almost immediately. Our CBD tinctures contain an extract of full-spectrum CBD oil as well as the added benefit of hemp seed oil, a very healthy oil rich in omega fatty acids, antioxidants, and vitamins. Our tincture comes in three delicious flavors: Cinnamon, Peppermint, and Natural.
You can purchase your own CBD Salve and Oil on 34 CBD's Website.
Stay socially connected with 43 CBD for all their latest products:
________________________________________________________________________________________________
We have added 43 CBD Solutions product to our 2020 Holiday Gift Guide