TRT San Diego: Testosterone Replacement Therapy Myths and Facts
This post may contain affiliate links or I may have received the product free in exchange for my honest review. See full disclosure for more information.
Experts at TRT San Diego believe that if you have been diagnosed with having an abnormally low testosterone count, going through testosterone replacement therapy (TRT) might just be the best solution for you. But, although TRT offers a lot of benefits, there are risks too.
Below are some things you need to know before you start testosterone replacement therapy.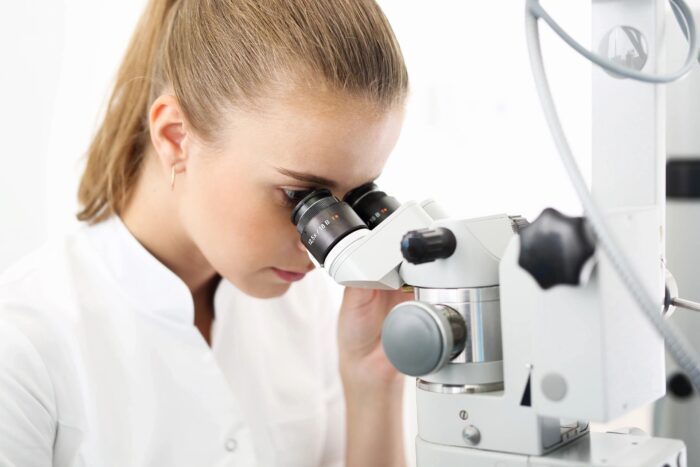 Can TRT make one feel more energetic?
If your testosterone level is abnormally low, boosting them with TRT can help your energy levels back to normal. It can restore your sex drive as well.
You may observe a decrease in body fat and buildup of muscle mass after undergoing TRT.
What Risks are Involved in Testosterone Replacement Therapy?'
Despite its fame, there are definitely side effects to TRT. These include:
Larger breasts
Low sperm count, which can lead to infertility
Acne and oily skin
Increased risk of blood clots
Shrinking of the testicles
Increased risk of heart attack and stroke
Can TRT treat Erectile Dysfunction?
If you have low testosterone level, TRT may help in restoring your ability to have healthy erections and even improve your sex drive.
However, there are many other possible causes for erectile dysfunction. Low testosterone may not be the real culprit for your erectile dysfunction. It might be a good idea to talk to your doctor first to truly determine the cause of your erection problems.
How Do You Take TRT?
Testosterone Replacement Therapy comes in different forms and each of them has their pros and cons. Let's take a look at each one.
Patches
Patches are easy to apply, but they can cause rashes on the skin. In addition, patches often have to be applied more than once a day.
Gels
Gels must be rubbed onto the skin daily. They are easy and convenient to use. But you need to make sure that no one comes into contact with the treated area for a number of hours after you have applied it. Doing so would risk getting testosterone into their system. Fortunately, nasal gels are now available, and they reduce the risk of exposure to others.
Buccal Patch
Buccal patches are placed onto your upper gum twice a day. They are easy and convenient to use, but often cause irritation or gum diseases.
Testosterone Injections
These injections are given anywhere from two to ten weeks apart. They are a lot cheaper compared to other TRT treatment options. However, injections may not provide you with steady benefits. There is a huge chance for your testosterone levels to go back down in between doses.
Subcutaneous Pellets
These are inserted under your skin every three to six months. They are easy to apply, but you have to undergo minor surgery for each does.
Will You be Monitored While on TRT? How?
While on TRT treatment, TRT San Diego doctors will be constantly measuring your testosterone levels at the 3rd and 6th month after treatment begins. After that you'll be subject to once-a-year testing. Once your testosterone levels are considered okay or normal, you'll be staying on your current dose.
If your testosterone levels are still considered on the low side, the doctor may adjust your dose. In addition, your doctor will also check your red blood cell levels.
Within 1 or 2 years of hormone replacement therapy, your doctor will measure your bone density to see whether you had osteoporosis when you started treatment. Your doctor will also check your risk of getting prostate cancer at the start of treatment and may even conduct additional tests at once the 3rd and 6th month mark hits. After that, such tests will be done annually.
If you are taking TRT treatment and exhibit symptoms such as the following, don't hesitate to call 911 right away:
Chest pain
Slurred speech
Shortness of breath or trouble breathing
Weakness in one side of the body
How Long do You Have to Take Testosterone Replacement Therapy?
For those who are interested in getting TRT treatment and want to know how long they have to take it, the answer is simple: indefinitely.
TRT San Diego doctors warn that TRT does not cure low testosterone and it is definitely NOT the cure for it. Therefore, it's only natural that low-T symptoms may return if you stop taking it.
Benefits of Testosterone Therapy
Several studies have shown that testosterone replacement therapy can improve a man's quality of life, overall health and well-being, especially for those who suffer from "hypogonadism" or low testosterone levels.
Benefits of Increased Testosterone Levels:
1.Improve Cardiovascular and Endothelial Health
According to a study published by the US Department of Veterans Affairs, men whose testosterone levels returned to a normal range were 36% less likely to suffer from stroke and 24% less likely to have heart attack.
Improve Lean Muscle Mass
Increased testosterone levels can decrease fat and increase muscle size at the same time! It can also increase one's strength and endurance as well. Men who combine testosterone therapy with a good diet and a regular, healthy exercise regimen usually observe huge improvements.
Stronger and Denser Bones
As men get older, their bone density usually deteriorate, and a decrease in testosterone usually leads to risk of osteoporosis, bone breaks, and fractures. Testosterone plays an important role in bone mineral density, and also in supporting stronger musculature for better mobility and support.
Improved Memory and Cognition
Several studies, according to TRT San Diego, have revealed how higher testosterone is linked to a reduced incidence of developing Alzheimer's disease. Other studies also confirm a strong correlation between increased testosterone levels and memory, improved cognition, and rate of recall.
Better Mood and Sense of Well-being
Low testosterone level is often linked to irritability, depression, and fatigue. Fixing low testosterone levels can help with depression and anxiety.
Restored Libido and Energy
It's common knowledge that men's sex drive and libido are often connected to testosterone and testosterone production. Higher levels of testosterone generally equal to increased desire, while low testosterone can significantly affect one's ability to get and maintain an erection.