Make Family Game Night Fun with 8 Great Games Roundup from Goliath Games
Check them all out!
Goliath Games was established in 1980, and remains one of the few family-owned and run businesses in the world of toys and games.
Time to learn some spells from the masters of wizardry themselves, the beloved Hogwarts alumni. This magical spin on Charades will have you using Harry Potter's wand to try and get your fellow wizardly friends to guess the spell you're casting! It's finally time to put all of that imaginary branch swinging to the test!
Time to save the chalk for hopscotch! This Tic Tac Toe set is all you need for some timeless on-the-go competition. The perfect introduction to strategy play for young ones and the perfect substitute for rock, paper, scissors for adults. Placement is everything in this game. Can you get three in a row?
Swap the mess for laughs with this tipsy, topsy-turvy balancing game, Topple! This challenging exercise of physics and spatial reasoning relies on your ability to place pieces on the game board without having the tower come, well, toppling down. This is one wildly wavering game that will continuously sway you to play again and again!
Time to put your sense of touch to the ultimate test! What's in Ned's Head? Well, in this case, enough to make an X-ray technician faint! In this gleefully gross game, you have to try to find the matching objects on the cards by feeling inside poor Ned's cluttered noggin. Who did this to you, Ned?!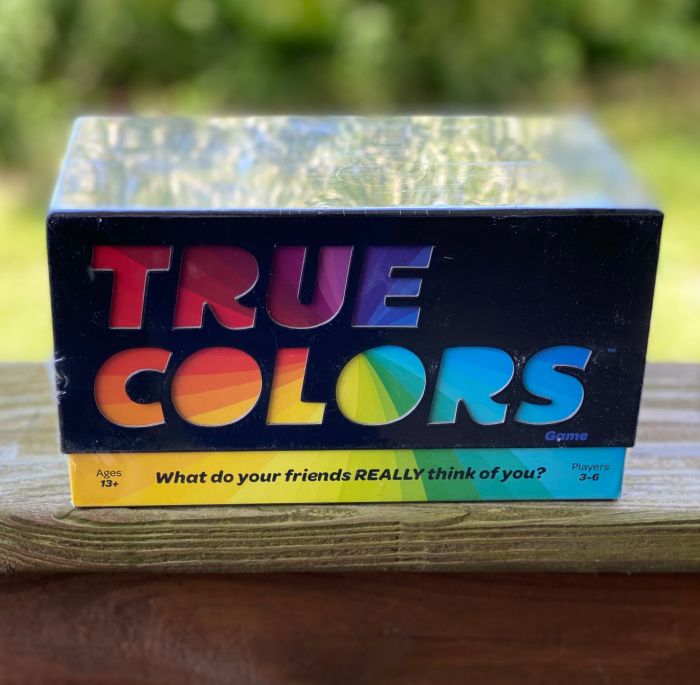 Think you know your friends? Think they know you? True Colors is the revealing party game that will prove how well you really know each other! After a game card is read, players secretly cast votes for who they think fits the description. Do you think you'll get SOME, ALL, or NONE of the votes? If you guess right, then you'll score! The player with the most points after 10 cards wins. Featuring over 170 hilarious questions, True Colors is the perfect choice for game night. What will True Colors reveal to you?
Find out what your friends REALLY think of you!
After a question is read, players secretly cast votes for who they think fits the description
Earn points by correctly predicting how many votes you'll receive
Fun party game that's full of surprises!
For 3-6 players, ages 13 and up
Available for purchase on Amazon
Stay socially connected with Goliath Games for all their games: