Make Some Lifetime Memories with Grandma and Me Cooking Box #MegaChristmas20
This post may contain affiliate links or I may have received the product free in exchange for my honest review. See full disclosure for more information.
The perfect gift is time with your family. This great kit Grandma & Me in the kitchen from Little Bridges would be a great gift for Grandma and your children so that they can spend some quality time having fun with Grandma and learning all of her tricks in the kitchen. Creating memories will be a awesome gift this holiday season.
I remember when I was a little girl, one of my favorite memories is spending time with my Grandma and learning all of her baking and cooking secrets. To this day I still make some of her recipes.
"Research shows that strong intergenerational relationships are mutually beneficial—contributing to both a child's sense of self and an adult's sense of purpose—and this activity kit provides a wonderful way for grandparents to connect with little ones as they pass down family traditions and help build their personal development." says Jerome. "For generations, gathering in the kitchen represents the heart and soul of family tradition so it's a great foundation for this series."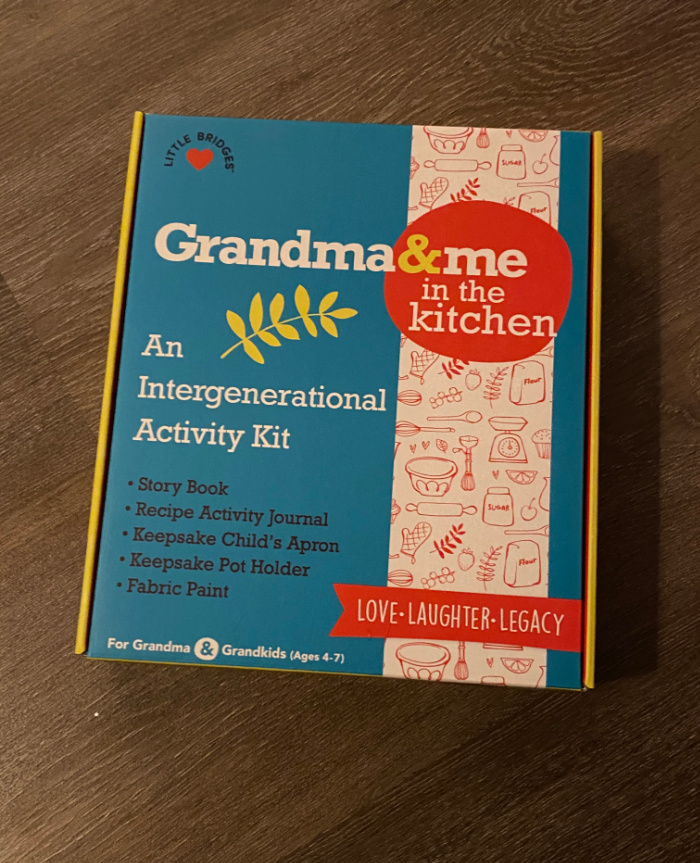 About Little Bridges:
Parents and grandparents know that family stories and important conversations are essential to a child's well-being. Yet, in this busy world, it's often hard to find the time or the way. That's where Little Bridges comes in. Each kit provides a set of fun-filled activities intentionally designed to inspire meaningful conversations, connections, and delightful legacy moments between kids and their favorite adults. Together, we envision a partnership of real impact. Little Bridges provides the tools…you provide the love!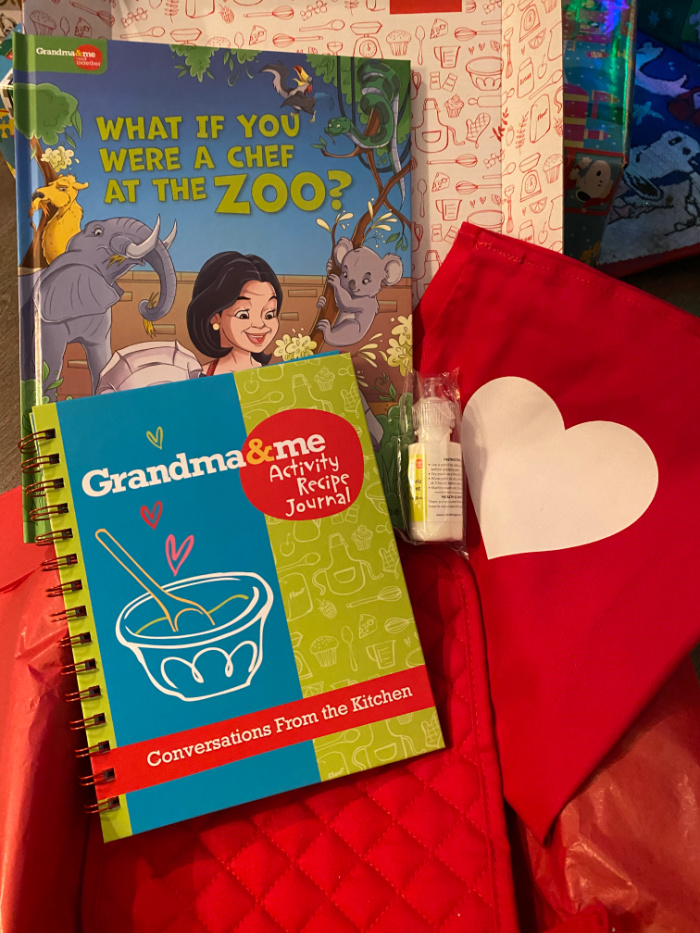 An Activity Kit for Grandma and her 4-7-year-old grandchild
Grandma and Me: In the Kitchen activity kit includes a picture storybook ("What If You Were a Chef at the Zoo?"), keepsakes to craft and personalize (a handprint potholder for Grandma and an apron for grandchild), and a one-of- a-kind activity recipe journal that captures favorite family recipes as well as the cherished stories behind them. All of the activities in the kit are intentionally designed to jump-start meaningful conversations between Grandma and her grandchildren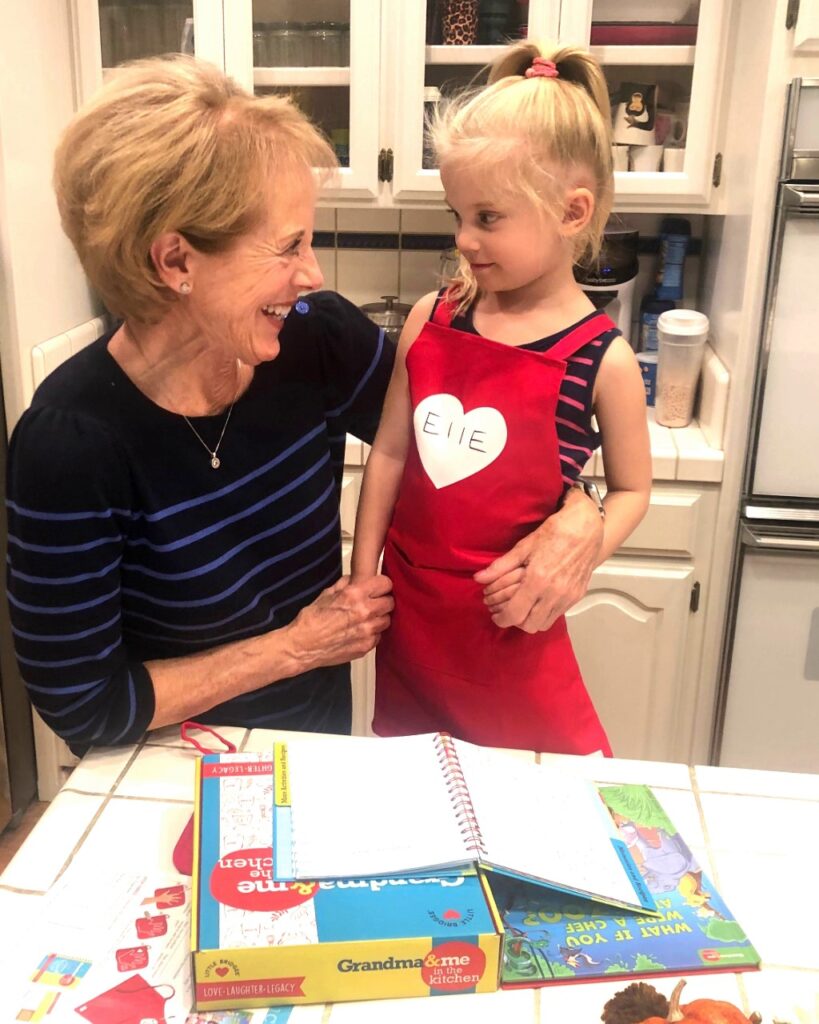 Research shows that these connections are mutually beneficial; contributing to both a child's sense of self and an adult's sense of purpose.
Develop your grandchild's literacy and social-emotional skills
Encourage the lost art of conversation
Strengthen intergenerational connections
You can purchase Grandma & Me in the kitchen on their Website.
Stay socially connected with Little Bridges for their future products:
________________________________________________________________________________________________
We have added Grandma & Me in the kitchen to our 2020 Holiday Gift Guide